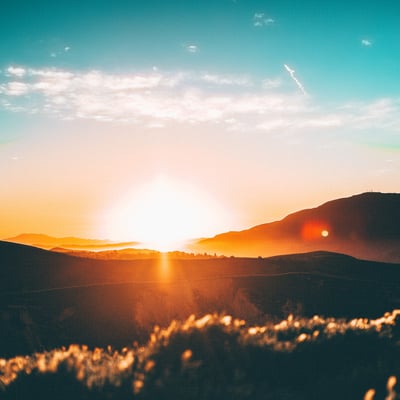 As millions of COVID-19 vaccines are expected to be distributed this week, with many more to follow across the United States, it seems like the end is in sight for the coronavirus pandemic that thoroughly shook our social, economic, and wellbeing in 2020. Of course, access to vaccinations is our best line of defense in face of deadly illnesses. Historically, vaccines have all but eradicated notable diseases throughout history.
Of course, we're not here to talk about vaccinations — we're here to talk about the real estate market.
In our review of 2020, we discussed how the market reacted to the pandemic and, in many ways, surprised us. While we think the market has surprises in store for us yet, we can also make some educated guesses as to how the market will react in a post-coronavirus world.
This isn't to say COVID-19 hasn't profoundly changed many aspects of life. We're not likely to return to "normal" as we knew it. With that said, there are a few things we can surmise about the market as COVID-19 becomes more in control thanks to vaccination efforts.
5 Things to Expect from a Post-Corona Real Estate Market
Continued Decentralization
Throughout 2020, we've seen a suburban resurgence. While urban areas certainly haven't been abandoned, the suburban migration has been real. People are leaving crowded, bustling cities in favor of markets where their money stretches further and they get more bang for their buck. This is in part due to the shifting trends of a work-from-home model in corporate America (something likely to be embraced even after pandemic fears subside) as well as a desire for more space between neighbors and increased personal square footage.
The trying economic times of the 2020 recession will continue to be felt even as Americans are increasingly vaccinated against COVID-19. Because of this, we're likely to see both rental residents and homeowners shifting their attention to less dense secondary and tertiary markets and their suburbs. It won't necessarily be for the sake of avoiding COVID, but rather for their wallet.
Upsizing Trends
People's priorities are growing when it comes to their spaces. We're likely to see an uptick in demand for homes with high square footage — homes that have room for home offices and homeschool classrooms. Even as schools eventually return to in-person learning, the need for at-home education solutions is likely to remain elevated. Families with school-aged children are more likely to prioritize space and functionality in the coming years.
Refinancing & Buying Incentives
One of the biggest contributing factors to the strength of the real estate market in 2020 has been low interest rates. These rates have incentivized buyers to buy even in strange and trying times if only to take advantage of once-in-a-lifetime financing. We're likely to see this trend continue into 2021. Lending standards are unlikely to soften due to recession, and it is these tougher standards that facilitate low interest rates.
Increased Interest in Single-Family Rentals
The suburban migration has not been limited to homeowners alone. In fact, some 59 percent of new single-family rental residents relocated from urban areas in the third quarter of 2020, according to The National Rental Home Council. The multifamily market suffered this year, particularly in expensive cities. Again, this comes down to the same factors we see in migration patterns: a desire for more square footage and more economical living conditions. It's no surprise the urban apartments in primary markets are expensive — particularly for what you get.
At the same time, single-family rentals seem remarkably stable. Some markets have suffered dips in demand (as reflected by rent price fluctuations) but many markets have seen price growth. This is indicative of the growing demand for SFRs. Of course, these rates of growth have been stable. This points to a market that is not unaware of the financial challenges facing many Americans. Stability in rent price growth is key — while providing income growth for investors, it also maintains a reasonable balance for residents, facilitating longer-term stays.
Financial Challenges
As exciting as the real estate market has been this year, we would be remiss to ignore the growing financial challenges facing American families. Lower-income households have been disproportionally impacted by the pandemic, as their jobs tend to lack the work-from-home options afforded to others. This results in more layoffs and loss of lower-income jobs in food service, hospitality, and tourism.
Housing affordability was already an issue before COVID-19 came onto the scene, and the virus has only exacerbated these issues. Income is not growing to match inflation and hasn't in some years.
As government relief stalls and expires, we can expect more Americans to take on debt to survive. Foreclosure increases are likely, as is an increase in evictions — particularly for lower-income households.
Key Moves for Real Estate Investors
Take these predictions with a grain of salt. While they are well-informed, the market has proven itself difficult to pin down this year. There's no telling what's on the horizon. With that said, real estate investors can find great opportunities in the current market. Increasing demand for SFRs, for example, proves a useful indicator for investor success.
It's important, however, that we do not invest in just any SFR. At REI Nation, we pride ourselves on our quality of service not only to investors but for residents. Because our services and our attention to detail are unmatched, we have seen the vast majority (98%) continue to pay rent during these trying times. We follow up and check in with investors and our residents to ensure stability and quality.
This year, we've expanded into new markets and the ball is already rolling for more in 2021. Join thousands of successful turnkey investors building their real estate portfolios with REI Nation.
Your advisor is waiting for your call!