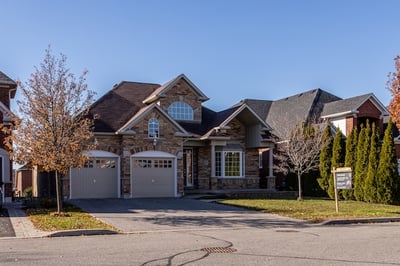 Low inventory has been the thorn in the housing market's side for over a decade. The pandemic heightened the pressure of this squeeze, but make no mistake – this problem has been brewing for a while. In a turn of events, Housing Wire reports that soaring interest rates (now hitting the 7% mark) are finally affecting the real estate market.
Here's what we're seeing…and how investors must respond to the shifting real estate market!
What's Up with Housing Inventory?
It's natural for inventory to top out towards the end of the summer. Homebuying activity tends to wind down from its yearly peak. As buyers retreat from the summer frenzy, remnants remain on the market, often at a discounted price.
Though there are still 10% fewer homes on the market than this time last year, inventory gains week-by-week surpass that of 2022. Experts at Housing Wire expect inventory to grow through September this year as interest rates further smother demand.
It could be that interest rates are finally having their intended effect, and the market will rebalance. That said, the number of properties on the market keeps coming up woefully short. This is particularly true of entry-level offerings. And with no signs of the Fed stopping their strategy of hiking up interest rates, we're unlikely to see true recovery this year. After all, we're still 46% short of historic inventory levels.
With that said, however, we are on the right track. Things are moving slowly but surely in the right direction. Inventory is increasing, and while the median home price climbs, more properties are lingering on the market and reducing their list prices.
Answering 3 Big Strategy Questions We KNOW Investors Have
Question 1: Is this a bad time to buy real estate?
In short, no. Regardless of market conditions, there will always be opportunities to invest. A bad real estate investment – particularly a buy-and-hold rental property – is never wrong because of when you bought it. It's due to factors like slacking in due diligence, overpaying, poorly gauging the market and rental demand, or rushing into an acquisition without waiting for the right property.
With higher interest rates and prices still up there – even as we see some price reductions on the market – investors must diligently guard their creditworthiness and relationships with lenders. Additionally, they want to ensure their target metrics are updated to reflect the correct thresholds for property prices, costs, and potential income yield.
Question 2: Are my properties going to lose value?
In the short term, potentially yes. It depends on when you purchased your property, whether or not you overpaid for it, or if the market was overinflated and due for a severe correction. We're not expecting values to drop in a la the Great Recession. Market correction is natural and necessary. Though you might see some temporary loss of equity, it will build back up over time.
This is significant concern only for flippers requiring a short timeline between acquisition and profitable sale. Those who grossly overpaid for their properties over the past few years are most in danger, as they would lose money in foreclosure.
If you intend to hold and are a good steward of your investments and finances, you're sure to come out on top!
Question 3: What's going to happen to rental demand?
Trust us – rental demand isn't going anywhere. It will take a while for supply to come back in full force and for interest rates to go back down. Both factors will keep buyers off the market – not to mention the general state of the economy that is making homebuying a more challenging prospect than ever. People are going to keep renting and renting for the long haul.
The key here is to target markets with robust demand and a balanced cost of living. This makes rentership a more stable, long-term prospect for residents. As an investor, reducing turnover and vacancies is your top priority. And that starts with where you invest!


Here's the big takeaway – the real estate market is moving in the right direction. It will take time before prices are "affordable" for the masses. But we are seeing price reductions, increasing supply, and a light at the end of the tunnel. Don't let these conditions deter you from investing. There are always opportunities out there if you're willing to do the work!


With 20 years of experience behind us, we've seen the highs and lows of the real estate market. Ask us why our investors continue to thrive!