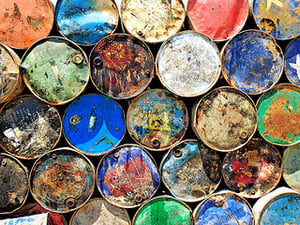 As we all know, Houston has been making real estate headlines for quite some time now. Space City took a softer blow during the recession and, consequently, has been experiencing a thriving real estate market (comparatively speaking). Most analysts saw Houston as top dog in 2015 as the local economy continued to grow along with housing demands.
The Houston real estate market wasn't without its problems and complications of course (which market doesn't?), but all seemed smooth sailing…
Until oil prices took a dive earlier this year.
With the oil industry contributing too much of Houston's economic well being, people began to fear what the plummet would mean for Houston's economy and, as a result — its real estate market.
Would the energy crash bring down one of the best markets in the country?
Houston Real Estate Remains Tenacious
When the energy industry saw a crash (that was admittedly met with the celebration of cheaper gas prices), it was very possible that the adverse affects on Houston's economy would trickle down to the budding real estate market. It kept real estate professions cautious during the first quarter.
From the oil crash came announcements of layoffs and spending cuts from the energy industry and a decrease in professionals in the field moving to Houston. There's no doubt that it was a significant blow to Houston's local economy.
But for the most part, the real estate market seems to keep going strong despite the oil crash.
Related Content: 4 Essential Habits For Real Estate Success
Quick Facts About Houston Real Estate in 2015
6,004 pending sales in March (a 30% increase over 2014)
Median home prices were up to $208,000 in March (a 9% increase over 2014)
Inventory remains tight at a 2.8-month supply as of March
There was a dip in single-family home sales in February, but March saw more activity
There's certainly still room for improvement in Houston to achieve a more balanced market. The tight inventory is causing problems, especially as people flock to the city for job opportunities. Many people struggle to find homes within their price range and desired neighborhoods.
Competition is tough — and right now, that does mean that there are a lot of people renting in Houston.
In order to balance the market, construction needs to catch up to increase inventory, which could relieve high prices, which have been steadily growing for the past few years. Despite leading the country in new home construction, Houston has yet to catch up their astronomical demand.
It's very possible the the oil crash inadvertently helped the real estate sector, slowing home buying to allow a little catch up, which slows the rise of home prices.
Still, if predictions are to be believed, a tight home inventory is still expected to stick around in Houston through the year.
What are your predictions about real estate in Houston? Share with us in the comments.
Would you like a One-to-One consultation call
with a licensed portfolio adviser?

Each of our team is a licensed real estate agent and you
can schedule a short, private planning session
to get your questions answered!