For most people, saying "renter" will bring up a particular image. Twenty-somethings, singles, young families — people who, essentially, can't afford to buy their own home yet. While they, along with college students, make up a significant portion of renters, they are far from the only ones.
In fact, there's quite the number of Baby Boomers turning to renting in their sunset years. Enough that real estate investors would do well to investigate. Marketing with Baby Boomers in mind in the right places may just give your investments a boost.
Attracting tenants is an ever-present goal, but when you plan your strategy around attracting certain demographics (not, however, by discriminating or breaking any Fair Housing laws), it's good to get inside their heads to learn what they value and want in a home.
So, let's answer the big question:
Why Do Baby Boomers Rent?
They don't want to fool with maintenance.
When you retire, do you really want to be stuck with handling maintenance issues? Renting gives Baby Boomers freedom from a lot of home ownership headaches — lawn maintenance, appliance replacement and repair and so on. For that reason, renting can be attractive to older generations.
They're looking to downsize.
When there's an empty nest, many Baby Boomers decide that the nest doesn't need to be so big anymore. Owning a home, particularly a large home, can be a burden for aging homeowners. Cleaning, heating and cooling a space that's bigger than necessary, for example, can cause unnecessary strain. Maybe they want to be closer to their grown children or go to a new city, but truth be told, the need to streamline and downsize is a big factor.
Related Video: Chris Clothier Breaks down Tips For Turnkey Success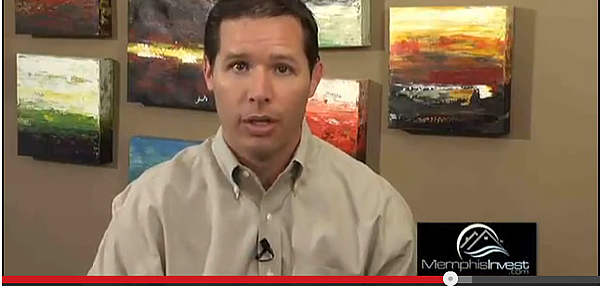 They appreciate flexibility.
Like millennials, many Baby Boomers find themselves not wanting to be tied down. Many want to travel and have general flexibility to do what they want to do, go where they want to go, and see what they want to see without having to worry about a home. By the same token, renting saves them the trouble of having to sell later.
They're looking to other financial opportunities.
In some places, it can be cheaper to buy rather than rent. And renting, unlike home ownership, isn't an investment. In fact, it's the opposite. There's no appreciation of value or financial benefit to the renter, apart from not having to fool with hefty down payments and mortgages. If Baby Boomers are looking to downsize and have the money to buy a new home, why do they rent anyway?
Because like real estate investors, they may be on the hunt for financial opportunities. Rather than using the money received from a home sale towards another real estate purchase, many Baby Boomers look to rent and use that money for other investments.
Not About Senior Living
When we think of seniors renting (not that we're saying all Baby Boomers are seniors!), we often picture multi-family retirement communities in Florida. Shuffleboard may be involved. In short, it all seems very geriatric. There's more to it than that! Retirees no longer want to think of themselves in this way. Some want to move to the city, reinvent themselves and live life to the fullest in their later years. They want to pursue new hobbies, invest in new opportunities and enjoy life.
The best real estate investors can do is to play towards those late-life dreams by offering updated, efficient rental properties and units that suit their new found lifestyle. Think about proximity to amenities, transportation and commercial spaces.
Just as renting to college students comes with unique factors (such as campus proximity), targeting Baby Boomers requires special consideration. It's not about excluding others or building an all-retiree community. It's about knowing what tenants of all demographics need and how you can use those to place to your property's strengths.
Do you see a lot of a particular demographic in rentals in your area? Share what you think draws them in in the comments.