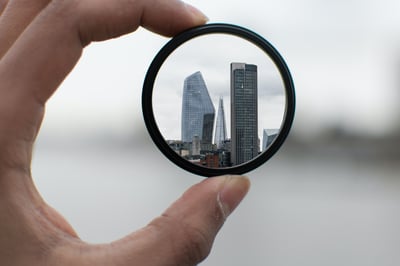 If someone were to ask what the most important factor in effective property management was, what would you say? There's no shortage of potential answers, and many of them are good. However, in our over fifteen years of buying, renovating, and managing investment properties, we know that the most important thing is to pay attention to detail.
As an investor, the quality of the team that manages your properties is paramount to your success in this business. At REI Nation, we've learned that property management goes far beyond solving resident issues. If anything, it's anticipating problems before they happen and doing the most to ensure that properties are quickly rented out and remain occupied with minimal gaps between residents.
Now, it's easy to say "we pay attention to detail," but it's another thing to prove it. Any of our investors will tell you that they have firsthand experience with how we do business: with a finger on every detail.
Mark Anderson, our Director of Renovations and part of the executive team, openly demonstrates what it means to have laser-focused attention to detail.
His walkthrough of a recently renovated REI Nation rental property highlights a few key lessons:
2 Critical Lessons from Our Director of Renovations
Inspect What You Expect
Kent Clothier Sr. coined the phrase "inspect what you expect" and has been using it to engage and motivate his teams for over 30 years. (You can listen to a full podcast on this phrase here!) In the rehab walkthrough linked above, we hear Mark repeat the phrase.
But what does it really mean?
It comes down to accountability. It's easy to have high expectations. It's another to make sure that they're being met. In this business, reinforcing expectations is key. We must reward and recognize good work while encouraging — pushing — our teams and vendors to achieve excellence when they fall short of our expectations.
As Mark reminds us, we have to "Do it right, or do it twice!"
With this philosophy guiding our renovations team, we prevent maintenance calls, property deterioration, and other obstacles that threaten your passive income and the smooth sailing you want from a passive, turnkey investment like this.
We don't just expect that things are done right. We don't believe in "good enough." Instead, we aim for excellence and follow-up to ensure that those standards are being met time and time again. As a real estate investor, you too must avoid assumptions and be diligent in ensuring expectations are met.
Avoid Death by Paper Cut
In his property walkthrough, Mark mentions "death by paper cut." You've likely heard this phrase or something like it, though perhaps not in the context of property renovation and property management.
For real estate investors, death by paper cut comes when all of those little things add up — all the little things that keep properties vacant, which lead to unnecessary maintenance calls and the dissatisfaction of our residents. We see Mark point out some of these details, whether they're cosmetic issues like a dusty fireplace, trash in the street that hurts curb appeal, misplaced paint, or a light fixture that doesn't quite add up.
If we don't look for and catch these details, the person living with them is sure to notice. When we look at our properties through the eyes of a future resident, we can see all the little imperfections, annoyances, and potential problems...and then fix them!
So many of these details might seem small or inconsequential. "Just a papercut."
However, we see that when these things add up, they can make a big impact on your bottom line. That's why, at REI Nation, we have our attention on the details: even the ones that don't seem like a big deal.
Experience is Everything
You'll hear us mention experience a lot. Experience matters. This is an idea that permeates our work from portfolio advisors to property management. It's about you. It's about our residents. It's about ensuring peace of mind. Because we recognize the importance of experience, because we aim not for good but for great, REI Nation leads the way in excellence.
We provide superior homes, superior service, and superior experiences for our investors and residents.
And when we focus on the experience and details, our investors benefit — in saved time, saved worry, and saved income. Don't settle for anything less than excellent. We know we never have!
Your elite real estate investing experience is waiting.
Start building passive wealth NOW: