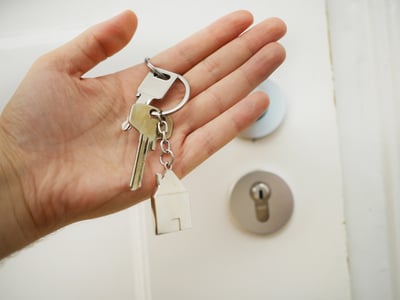 Interested in a new venture and don't know where to start? Real estate investment is one of those things that can seem much more complicated than it really is. Let's be honest: many of us would rather invest in stocks or something "easy" and "safe."
While this mindset is understandable, real estate is not only one of the safest investments you can make, but it doesn't have to demand much of your time and attention. You don't even have to be an expert to be successful — not by any stretch of the imagination.
Much of this depends on your strategy preferences. Real estate investment is a diverse industry that offers multiple avenues with varying degrees of cost, risk, and reward. They each have pros and cons.
Some of the biggest advantages in real estate investment as a whole, however, are:
Tax breaks and exemptions
High physical asset values
Hedging against inflation
Generating passive income
Long-term wealth-building
Real estate investment has remained one of the most reliable and lucrative industries, even in the face of new technology and an ever-shifting and expanding global economy. There's no doubt that real estate is one of the best investments you can make.
But how do you know what kind of real estate investment is right for you? At REI Nation, we're not trying to get everyone to invest in turnkey real estate. One of the first things we ask our prospective investors is what kind of investing they are interested in. What are their goals, desires, and expectations?
Not everyone is going to fit into our model — and that's okay. Here's how you can determine whether or not investing in passive, buy-and-hold turnkey real estate is for you.
Personal Criteria in Choosing an Investment Strategy
How involved do I want to be?
Perhaps the determining question is this: how much do you want to involve yourself in the actual decisions and operation of your investment? One of the joys of real estate investing is that (excluding REITs) you are the owner. You have autonomy in your decisions and in the direction of your portfolio. No one is allocating your money without your input.
That said, you can be more or less involved in the actual process of investing. Flippers and landlord-owners are much more involved in the daily grind versus passive investors. While passive investors do direct, strategize, and choose their portfolio, they don't have to make decisions regarding renovations, upkeep, residents, etc.
Be sure to check out: The TRUE Value of Great Property Management
Your level of comfort (and desire) in personal involvement is personal, but it matters in determining the suitability of your investment strategy.
What experience do I have in this industry?
Some strategies demand more savvy than others. Certain strategies (particularly those that hinge solely on your decisions) are less beginner-friendly than others. The risk can be high, and when you add in the risk of your own inexperience, it is even higher.
What you want, as a new or inexperienced real estate investor, is to be surrounded by experienced professionals. You want people who know which markets to target, which properties to buy, how to perform quality, cost-effective renovations, and the type of residents to partner with. This is why turnkey real estate is a great option for both busy and new investors alike.
Surrounding yourself with experienced advisers and management teams reduces your risk, particularly when starting out. You don't need to wait to learn all there is to know before you invest. Leverage the experience of a turnkey partner like REI Nation!
What will be sustainable for me in the long-term?
Even if you are interested in a more "hands-on" approach to real estate investment right now, consider the future. In building your real estate investment portfolio, likely with retirement in mind, you will want to consider the strategies that will serve you best in the long-term. Whether your mobility decreases or you become a retired world-traveler, you may not have the ability to engage in hands-on investing endeavors.
Part of the beauty of turnkey investing is that you reap the benefits of passive income as well as smaller demands on your personal time and engagement. It's a strategy you can sustain for as long as you want.
What types of investments are reasonable?
Before you invest in anything, evaluate your finances. Remember: investing isn't about finding the cheapest options. If it sounds too good to be true, it probably is. Your priority should be quality, always. Quality properties, quality management, in quality markets.
This may demand more of a front-end investment, but it is worth it in sustainability and in long-term appreciation and passive income.
You may not be in a position where you can invest in primary markets or in luxury properties: but that's not where the real money is. A high price tag, too, isn't indicative of a good investment. We're seeing the most growth in secondary markets with properties designed to serve average families.
This is why it's so important for investors to know their model and what kind of investment they'll be adding to their portfolio. Review what you're really getting — and whether it is worth it to you.
Success as a turnkey real estate investor is a phone call away. Don't wait: invest.