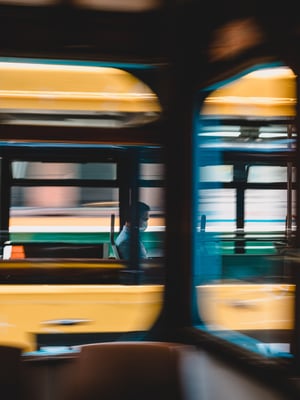 Everyone talks about how the COVID-19 pandemic has plunged us collectively into the unknown. For real estate investors, this can be a scary time. We don't know exactly how things will pan out, even if we can look to clues and indicators from recovering global markets.
However, it's important that real estate investors not lose perspective. The truth is, we're already well-equipped to weather something like this. True, you may individually be lacking the experience to know what to do and how to do it in such circumstances.
Tackling coronavirus as a real estate investor is not unlike tackling any other natural disaster or economic downturn. We never really know just how these things will impact the market, but we can be well-prepared for them.
Perhaps the event most fresh in our minds is Hurricane Harvey, which struck Houston and surrounding areas in 2017. The storm destroyed countless homes and displaced owners and renters alike. Beyond creating a slew of vacancies and causing a stop of rent payments, many investment properties themselves were destroyed.
Ultimately, Houston weathered the storm — and so did we.
We're already equipped the handle the unexpected. We just have to learn from the past and prepare for the future. Here's how.
3 Ways Investors Overcome the Unexpected
Unexpected circumstances will happen in real estate investment. We hope disaster won't strike, but we prepare for it just the same! Whether the crisis is coronavirus, unexpected recession, or natural disaster, investors can come out stronger on the other side.
Work with your residents.
For real estate investors, nothing is more important than your reputation. It is during a crisis that your true colors will show. Part of securing and retaining long-term residents is developing that reputation for compassion and care. The investors who will overcome this crisis and others are those that care for the well-being of their residents — not just their bottom line. This is true of not only the individual investor but of the companies they work with.
Think about your own partners — be they turnkey, like us, or otherwise — do they care about delivering the best quality services possible? Do they work with residents in times of crisis? While we want to do our most to maintain cash flow, we also understand that pursuing profit at any cost, ultimately, damages investor potential (and reputation) in the long run.
It's how the reputations for slum lords and uncaring corporate entities are founded.
For our part, we are a family-owned and operated business with over fifteen years of turnkey investing experience. We've been through the Great Recession together. We weathered Harvey. Now we face COVID-19. Our first priority is and has always been compassion. This is the disposition we all must adopt. It may result in short-term frustrations and worries, but ultimately, this compassion is what sets the stage for future success, loyal residents, and investors that have peace-of-mind.
Create a contingency.
Risk management is always an integral part of any investor's experience. Sure, the risks we tend to consider are a burst pipe, a broken dishwasher, or an overflowing toilet. We think about unruly residents, neighborhood risks, and vacancies. At times, we worry about fire and flood but never expect it to happen to us.
I think we all know that the unexpected can happen at any time and on any scale. It's not always going to be a natural disaster or a pandemic. But we're always prepared.
Be sure to check out: 3 Ways Real Estate Investors Manage Unexpected Risk
For real estate investors, a contingency fund is just smart. We don't spend our rental income — at least, for the most part. Our money works for us, feeding back into growing our investments and protecting what we have.
Build your contingency fund if you haven't already. This fund is designed to cover the unexpected, soften the blow of rental issues and vacancies. Adopt that growth mindset. This mental habit means you look for opportunities and hedge against your risk. You don't want unexpected events to break you or leave you scrambling for solutions. You want the funds, the team, the foresight to tackle any eventuality.
Ride it out.
We know how tough this one can be. We're nervous, we're worried, and we're depressed. We don't know what's going to happen from here and we really have no control over it, either. It's a scary time.
One of the best things real estate investors can do in these times, though, is to ride it out. This isn't to say planting your feet is always the best strategy — sometimes the numbers, the results, just don't work. But in the midst of the unknown, staying the course is called for. Too many investors panic and bail — which ultimately hurts their own potential on top of hurting an already suffering real estate market.
Investors, stay the course. Continue to be prudent, to be diligent, and to look ahead. We will figure it out, we will come out on the other side, and we will be wiser, more experienced, and more successful for the struggle.
Worried about your investing future? Schedule a call with your personal advisor today for peace-of-mind.