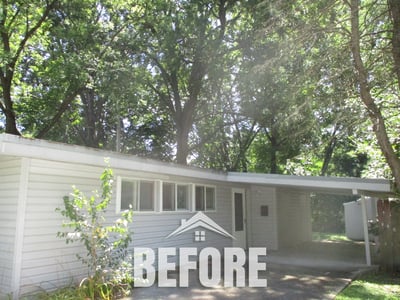 This week's Transformation Tuesday comes from St. Louis, Missouri. This one-story home had seen better days; abandoned trash, outdated floors, and unfinished bathrooms were just a few of the features tarnishing this house. After our expert team of contractors hit the scene, however, we were able to quickly renovate it into a welcoming home.

Maximizing a budget of $56,000, our team worked from the outside in. First, we built a new fence, installed a new roof, and applied a fresh coat of paint. Then, we took care of the trash that had been left inside, built new structures where needed, and concluded our renovation with a fully-functioning beauty perfect for any single family.
We are deliberate about the markets we choose to invest in and St. Louis, Missouri is no exception. "The Gateway to the West" is full of many major corporations; of the ten Fortune 500 companies based in Missouri, nine make their home in the St. Louis metropolitan area. This paired with their rising technology industry gives them a strong foundation even at the riskiest of times.
Related Article: Memphis Invest Brings Turnkey Investors New Opportunities in St. Louis, Missouri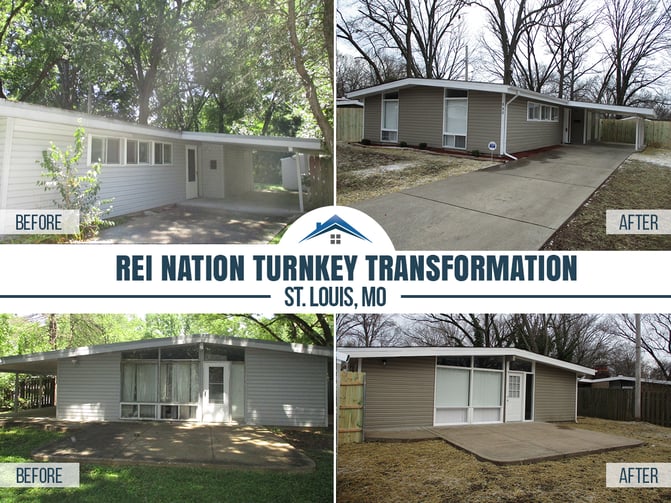 About this Transformation:
The owner of this Turnkey Transformation is located in Texas; this is their first property that they have invested in and had managed by us. Here is additional info about the home:

- Built in 1995
- 1,148 sq. ft.
- 3 bedrooms, 2 bathrooms
- Installed New Roof
- Installed New Fence
- Installed New Blinds Throughout
- Installed New Light Fixtures
- Installed New Dishwasher
- Installed New Countertops
- Installed New Hardware on Cabinets
- Installed New Vinyl Plank Flooring Throughout
- Installed New Carpet in Bedrooms
- Installed New AC
- Installed New Furnace
- Installed New Water Heater
- Replaced all damaged/rotten wood/trim/siding around house
- Painted all walls, trims, doors, closets, ceilings, and cabinets
- HVAC, Electrical and Plumbing inspected and repaired by a Licensed Professional


Let Memphis Invest transform your financial future!