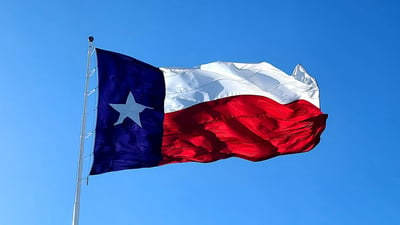 Whether you look at the headlines or are searching for real estate with your boots on the ground, you've no doubt come across some stern warnings: buyer beware!
Thanks to tight inventory and a renewed passion for single-family properties, sellers are ruling the real estate market. This is the case in Texas, too. On one hand, investors can be excited about the fact that Texas real estate — including our markets of Dallas, Houston, and San Antonio — have been supercharged throughout 2020 and into this year.
Austin and Dallas-Ft. Worth were named the "darlings" of real estate by commercial investors, according to Dallas Morning News. Pointing to their labor market resilience throughout 2020, these big-time investors are turning their attention away from coastal cities onto Texas markets, among other Sunbelt cities.
We might not be commercial investors, but their activity points to positive indicators for residential real estate, too. After all, commercial activity — wealth generation, employment opportunities, and stability — leads to residential demand and increasing home values.
Despite Texas real estate making the headlines for market activity, price gains, and overall desirability, other headlines might make investors reconsider the market.
Dallas Business Journal reports with the headline, "'It is unprecedented': Buyers beware in Dallas-Fort Worth's supercharged housing market." One broker reports 97 offers on a single property. Dallas Morning News also reports longer wait times and higher costs for those looking to buy a home.
There's no doubt about it — North Texas markets are tough going for a lot of people. The hotter the market, the more intense the competition. However, this doesn't mean that investors have to overpay to succeed in these markets. If you already own property in Houston, Dallas, or San Antonio, you have plenty to be happy about.
If you don't, there are still opportunities to be had and big rewards for investors who brave the flurry of market activity.
Why Texas Markets Are Still Top Choice for Investors
Rental Demand
Despite the issues caused by the pandemic, the rental market in Houston is stronger than ever. The supply of single-family rentals is low while demand is high. After all, the competitive real estate market pushes would-be buyers to rent instead. Vacancies are low, as is resident turnover.
The migrating population from other states into Texas markets, too, is more likely to rent an SFR than to buy outright. This demand and tight market mean that rental prices are steady...and rising. Since 2006, rental rates in Houston have increased by 50%.
This is all despite pandemic-related job losses and a bumpy oil and gas industry.
Growing Supply
Although supply is still lagging behind demand, Texas is home to some of the busiest homebuilding markets in the country. Houston and Dallas took the top spots among U.S. metro areas for single-family construction permits, according to the National Association of Home Builders.
In Texas overall, single-family home construction was up 18.9% in 2020. Low mortgage rates, a growing population, and the pandemic all continue to keep inventory low, but the surge of new homes helps the market stay more balanced than it might be otherwise. With roughly 2.5 months of supply under Houston's belt, there is still more property to go around than in other markets.
This helps meet the demand that North Texas continues to see — particularly for suburban homes with ample outdoor spaces and amenities, such as swimming pools. The market may be astonishingly hot, but homebuilding efforts help keep it stable.
Economic Tenacity
Our Texas markets share something in common: tenacity. We've seen these markets weather all kinds of challenges: the Great Recession, oil industry fluctuations, a massive hurricane, COVID-19, a devastating ice storm, and more. Each time, experts have wondered if these events would be the end of the road for these Texas real estate markets.
Even though the COVID-19 recession resulted in many job losses and significant industry hits, signs indicate that Texas economies are already on the rebound. Houston is one of few cities halfway back to pre-pandemic levels despite the added complications of the struggling oil industry.
Although small businesses and unemployed Texans are struggling, there are still positive indicators to celebrate, including growth in the service and manufacturing sectors.
The bottom line is this…
Texas markets still provide great opportunities for real estate investors. While tough market conditions demand greater diligence, the stability and opportunity in the SFR sector should excite buy-and-hold investors.
Invest in the best markets in Texas while besting the competition.
Go turnkey with REI Nation!