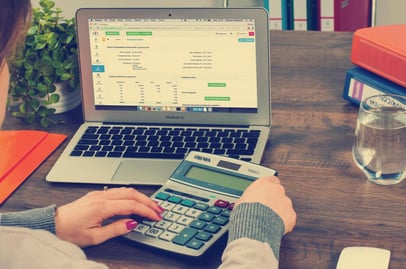 We often talk about maximizing your income potential in an investment property. But what does that really look like? Is it all making expensive renovations and upgrades? Is it the opposite and spending as little as possible (as some landlords will tell you...I know, I agree that is crazy!!!)?
Spending time and effort on the right renovations is certainly part of the equation, and they can certainly level your properties up to a higher price point. However, part of increasing your income is reducing your costs—and this can have a huge impact on your profit! Why? Because unlike spending moneys on renovations, which are a lot like "investing" in the property itself and making it more desirable to residents, reducing your costs and finding hidden savings puts dollars directly onto your bottom line!
So for real estate investors looking to increasing their positive cash flow, one of the best ways to do so is in cutting down on your expenses in smart ways. There are areas where you can find savings that aren't going to compromise the quality of your property and services. In fact, they're going to improve things in the long run—for you and your tenants.
4 Proven Ways to Boost Your Rental Cash Flow
1. Focus on Tenant Retention
For real estate investors, tenant turnover is a massive expense. Vacancies are the most expensive time for you. You want to not only avoid tenant turnover as much as possible, but you want to decrease vacancy periods. The best way to do this is by providing a property that feels like home—a place that people want to live. That means it's clean, in good working order, and secure.
On top of that, you want to ensure that your property management team is friendly, understanding and responsive to tenant needs.
If your tenants feel at home and satisfied, they're going to be less likely to move out at the end of their lease. A good experience can even keep them around despite a higher cost—because many other rental experiences are not pleasant for tenants.
2. Maximize Utility Efficiency
Looking to cut costs? Look to your utilities. Many rental properties tend to be on the older side. Because of that, they aren't always the most up-to-date and efficient when it comes to utilities—and that's where you can really cut back on some expenses. Even more modern properties should be inspected to see if they can be improved.
Insulation
Ensuring that your property is well insulated and keeping in cold and heat means that your A/C won't have to work as hard to heat and cool the home. That saves on energy and on your bills! Have your attic checked to see if the insulation is sufficient, especially as we move into winter months. You don't want heat escaping through the roof. It's also good to check windows and outside doors, as heat can escape through cracks and drafts can cause issues.
Water
When we think of expensive utility bills, the power bill property comes to mind far before the water bill. Still, there's room to save on water! You could be saving several hundred dollars a year just by upgrading your plumbing fixtures, or more in markets where water is more expensive. Look for low-flow, water-saving appliances that have high ratings in durability. You'll want fixtures that will last.
The hidden impact of these improvements is found in the demand and even rate hen you seek a resident. Memphis Invest routinely achieves higher rental rates than properties on the same streets due in part to updated and improved efficiency for residents. They know their utility bills will be lower and therefore the property is a better property for them to live. Higher rent = higher income for the owner!
3. Regular Maintenance Checks
Some would suggest that deferring maintenance is a place to cut costs, but we would respectfully disagree! Ultimately, staying on top of maintenance is going to save you money. If you're diligent, you can catch problems before they grow out of control. Regardless of the issues: you can nip higher costs of upkeep in the bud if you know they're happening and you address them every time a property goes vacant.
At the same time, never shy away from asking a resident how their property is performing. Are there any issues that we need to address? Are there any concerns? So often, property management companies would rather not ask that question because they are afraid of the answer they will get. Believe me, we do not go looking for reasons for owner to spend money on maintenance, but every dollar spent doing proper and routine maintenance can be two dollars saved down the road.
4. Renovate
Obviously, one of the ways you can boost your cash flow is to increase the quality of your property. The best way to do that is to be strategic! The renovations that have the best proven return on investment are the kitchen and bathrooms. You can also make small renovations over time that add up to big impact: new fixtures, fresh paint, updated flooring, you name it. Increasing the value of your property allows you to raise rent prices over time.
You can also ask your tenants what they would be willing to pay a premium for and what features that would like in the property. Getting insight from your tenants is always a great idea.
Maximizing the potential of your rental properties takes careful analysis and planning. But if you make the right calculations and do it right, you can see yourself saving and earning hundreds, even thousands of extra dollars on top of your positive cash flow!
Don't settle for basic in your real estate investments. Level up your game!