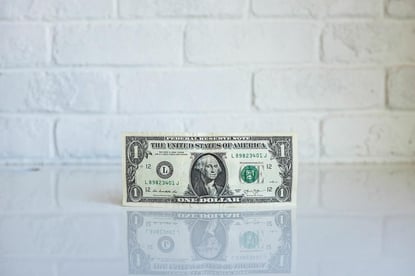 The last thing anyone wants to do as a real estate investor is to get over their head in debt in the name of earning passive income. It's pretty counter-intuitive, isn't it? In fact, if you have to take on an enormous amount of debt to invest, you're either picking the wrong properties or you seriously need to re-examine your investment strategy.
While you don't need to be rich to invest in real estate, we all need to mindful of our capital...
when looking to invest. There's a lot of strategy involved! When you need more capital than what is available to you, raising that capital can be challenging—particularly for new, less experienced investors.
One of the biggest advantages in real estate investing over other investments is that of leverage—being able to use other people's money instead of your own. Most often, that comes from the bank. But when it can't come from the bank due to bad credit, limitations, or other reasons, there are other means...
4 Strategies for Raising Capital for Your Investments
Whether you're looking to raise money from private money lenders, friends, family, or true investment partners, there are certain things that are universal considerations in your strategy.
1) Consider your partner's needs.
Though it sounds like relationship advice—and in a way, it is—every investor who looks to raise capital for their investments has to think outside of themselves and consider what their lenders want from their contribution. Even friends and family who are helping out do eventually want to be paid back at the very least.
And ultimately, you don't want to lose a partner's money in a failed investment. One, it will greatly damage your professional reputation and your ability to raise capital in the future. Two, it can damage your personal relationships and cause a lot of strain and strife. Because of that, it's important to know what you're doing before you start pulling for other people's cash for a project. Not only so you don't lose anyone's money, but so you can pitch your strategy well and answer questions with ease.
Are your abilities up to par so you can give your investors what they deserve in return for their confidence in you?
2) Know your audience and your pitch.
Depending on who you're talking to, your pitch is going to differ. Getting extra capital from your aunt is going to be a much different conversation than presenting a formal pitch to professional private money lenders. Most importantly, become an expert at the details. Aunt Gloria might not need them, but the professionals will. Master both an elevator pitch and a full presentation, including documents: spreadsheets, numbers, charts, photos, the full nine yards. Don't skimp on details. It's far better to over-prepare.
Just be aware that for some, a more personal touch is required and fewer details may be better.
3) Brag, but brag honestly.
This is where you want a healthy dose of bravado. If you have a track record of success, put it out there. If you want to raise capital, people need to know that you're doing well: you've navigated some good deals, and you're on your way up. Don't fail to celebrate your success through your networks and on social media. Start making connections, network, and position yourself as a power player.
Remember, though: be honest. Celebrate those successes, but never make up or exaggerate victories just to look good. That's a disaster waiting to happen.
4) Have a plan when things don't work out.
The most important thing any real estate investor can do for themselves is protect their reputation. It's your lifeline in this business. When you borrow money from a private source, they are trusting you to be able to pay it back. You need to plan to pay them back, regardless of whether or not your deal works out.
Have a plan.
You can protect your reputation by having the fortitude and integrity to pay your lenders back even if you lose their money. Don't lose their trust and damage your reputation. That doesn't mean you lie about the deal going well. It means you plan to do what it takes to make sure that you don't leave your lenders high and dry because of your mistakes.
If you follow these four pieces of strategy when raising private money for your investments, you'll be poised for success.
Want to stay in-the-know with advice, resources, and updates for real estate investors? Subscribe to our blog!