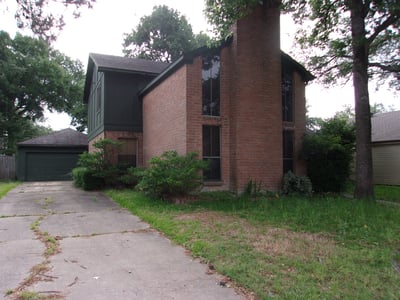 Our Turnkey Transformation for this week is located in the Houston, TX market. You'll see how this 1980's home is turned into a modern, clean space. Plus, check out the 'before' kitchen pics below and you'll notice there wasn't really much of a kitchen at all when we got started!

It's pretty common for us to 'start from scratch' in a room, or even rebuild an entire home. On this particular property, we had quite a few rooms where renovations had gotten started, but were never actually finished by the previous owner. Many people purchase a home with good intentions of renovating or flipping the house. But sometimes things aren't what they seem, and inexperienced or under-prepared people can end up with an oversized, over-budget project they aren't able to handle.
Related Article: Going Above and Beyond with the Memphis Invest Renovations Team, Pt. 1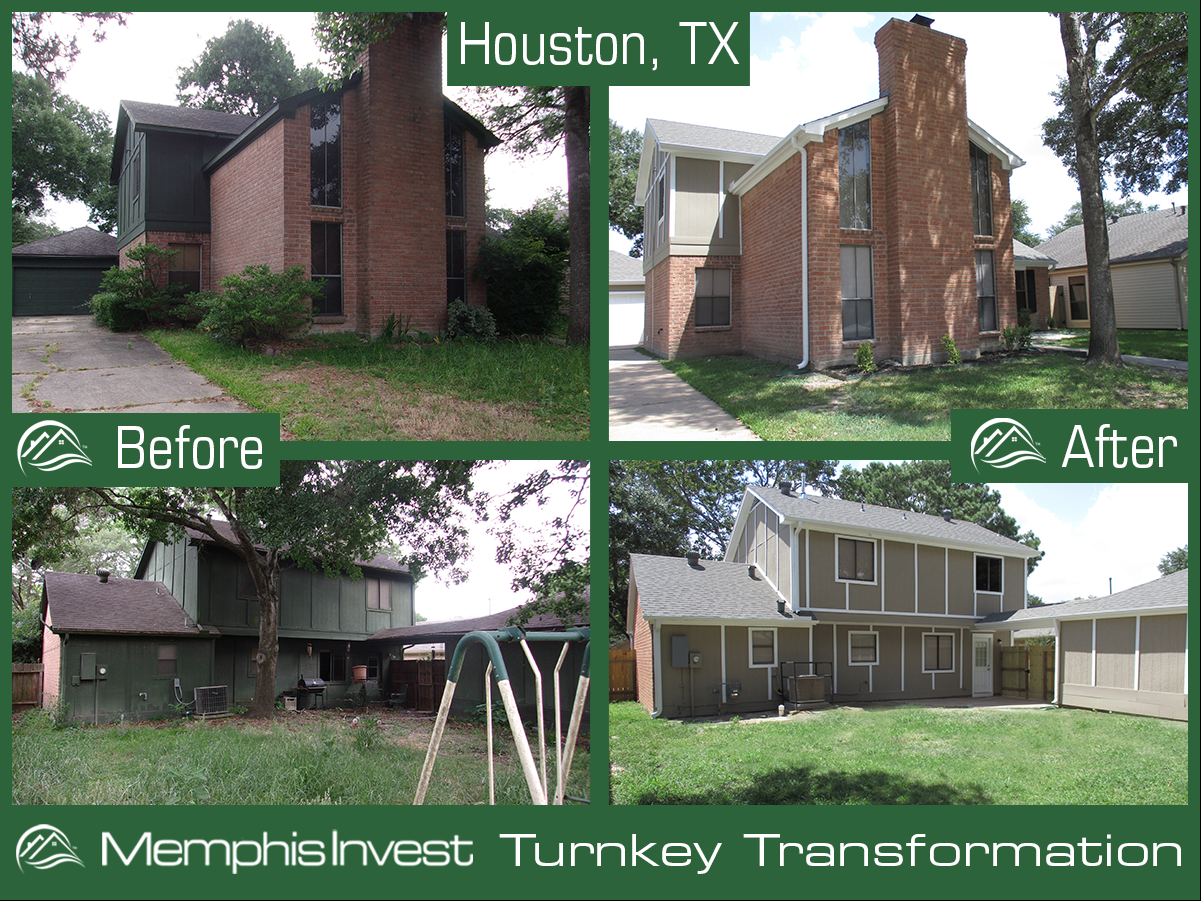 With this Houston house, in particular, the home had experienced some water damage and the previous owner bought the house to flip. But in the early stages of the project, and for reasons unknown, the owner decided to sell. It can be tricky when an owner is looking to sell a property that is in mid-renovation. There aren't many buyers that are willing to take on the unknown, and many banks won't provide a loan on these distressed properties either. Which means you're mainly looking to sell to experienced, cash buyers (like Memphis Invest!)

After an almost $68,000 budget and a 100+ day timeline, this house is back and better than before! With our 15 years of experience and numerous resources and vendors, we were able to pick up where the previous owner left off and make this a great investment for our client and beautiful home for a resident.
About this Transformation:
The owner of this Turnkey Transformation found Memphis Invest through Fortune Builders, a program dedicated to real estate education and development. This investor is from Massachusetts and is a member of our 'WOW' group. Our WOW investors own 5 or more properties and receive additional benefits from our property management company.

This property was renovated for our Memphis Invest client, here's more info about the house:
- 4 bedrooms, 2 1/2 baths
- 1,916 sq. ft.
- House was Built in 1980
- New AC
- New Furnace
- New Roof
- New Dishwasher
- New Vapor Barrier, Insulation & Sheetrock
- HVAC, Plumbing and Electrical repairs as recommended by licensed contractors.

Let us know what you think in the comments, we'd love to get your feedback!

Let Memphis Invest transform your financial future!