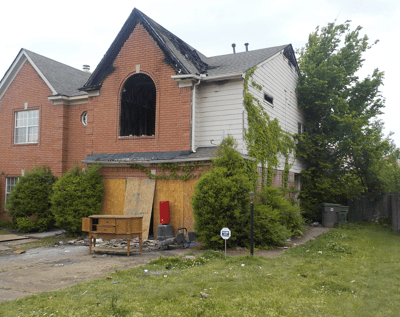 This Memphis, TN 'Turnkey Transformation' is a great before and after for this week! As you can tell, this property has encountered quite a bit of fire damage. Not only that, the landscaping had started to take over the sides and back yard. See even more pictures below to find out how this distressed, ignored home becomes a fresh new property perfect for investors and residents!

It's not at all uncommon for Memphis Invest to purchase somewhat distressed properties. If the home is in an area that fits our strict criteria and just has a lot of work to be done, that doesn't scare us away. After 15 years and over 5,000 properties, we're not surprised by too much these days! Fire-damaged homes come with a few different issues. There's definitely a 'fine-tooth comb' approach where all electrical, plumbing and structural items are thoroughly checked. And with this house in particular, we had to tear out and replace the old brick upstairs due to the extent of the damage. In fact, most of the upstairs in this home had to be completely redone because of the location of the fire.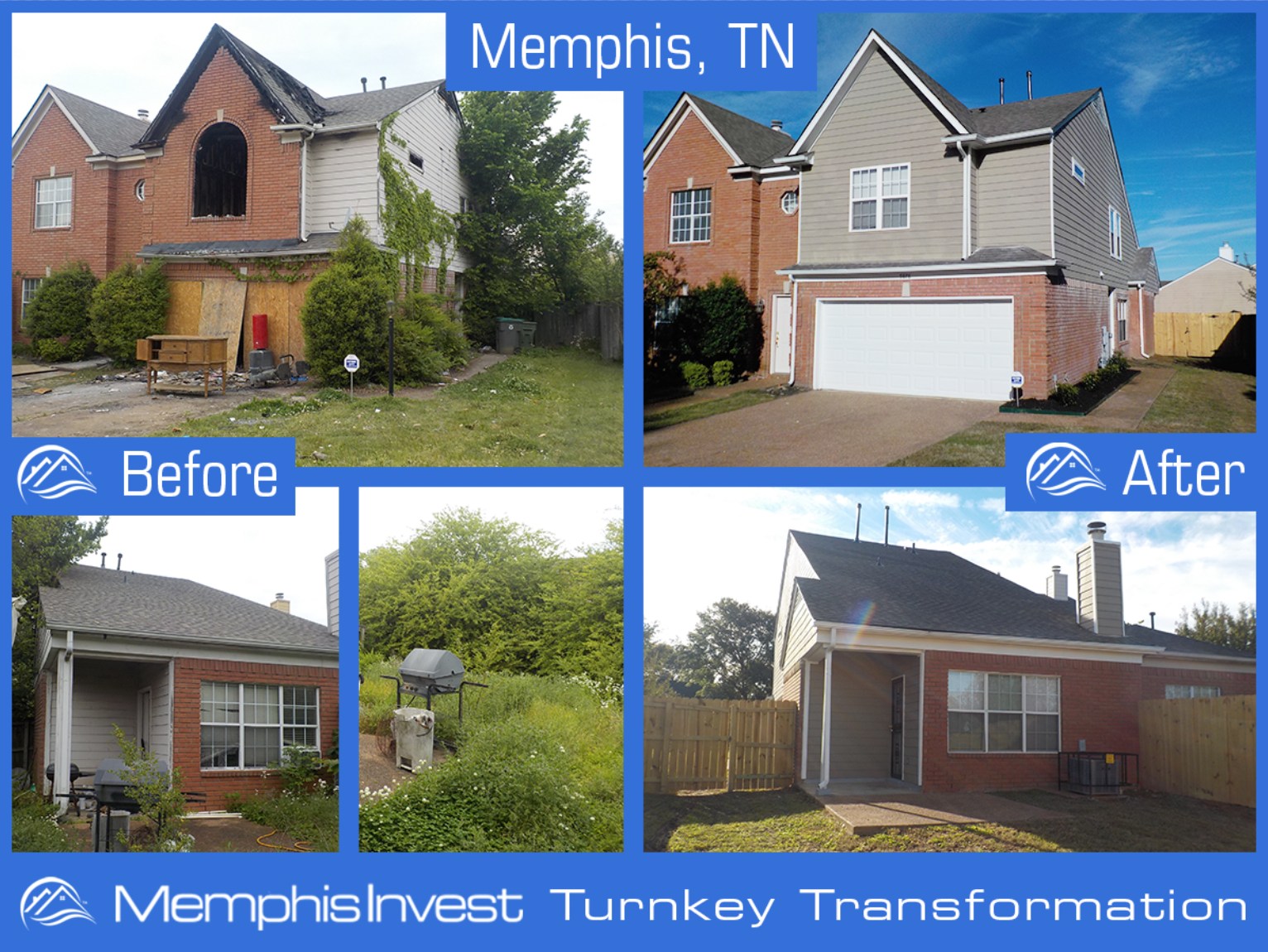 This renovation took 164 days to complete, which is definitely a lot longer than most of our rehab projects. But as stated before, a thorough check of the property and all the necessary cosmetic and structural reconstruction will take that kind of time. With a $68,000 rehab budget, our project manager and vendors were able to make this property shine again!
After the repairs were made, we were able to sign a qualified resident with a 2 year lease THE SAME DAY the renovations completed. Not only that, the resident was already in place 3 weeks before the investor closed on the property (they closed yesterday, in fact!).
About this Transformation:
The owner of this Turnkey Transformation found Memphis Invest through online searching and is from Georgia. This is the investor's SIXTH property with us, making them a member of our preferred clients, called the WOW Group.

This property was renovated for our Memphis Invest client, here's more info about the house:
- 3 bedrooms, 2.5 baths
- 1,526 sq. ft.
- House was Built in 1997
- New AC
- New Furnace
- New Water Heater
- New Roof
- New Dishwasher
- Install New Garage Door & Motor
- HVAC, Plumbing and Electrical repairs as recommended by licensed contractors.

Let us know what you think in the comments, we'd love to get your feedback!

Let Memphis Invest transform your financial future!