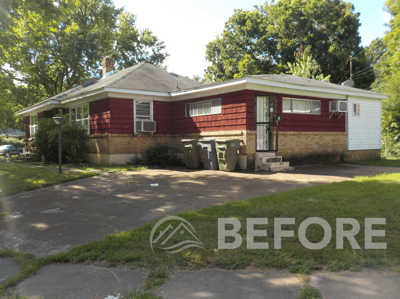 Our 'Transformation Tuesday' for this week is in Memphis, TN, where we'll see this almost 65-year-old home get a major facelift! From multiple window units, lots of junk to sift through, and a missing ceiling, we'll see this outdated home turn into a prime investment for our clients. Check out even more of our before and after pictures below!

We started our company in Memphis, TN, hence our name Memphis Invest, over 15 years ago. There's a reason Memphis is a solid market for investors, and as of late, there's a lot of pent-up demand for Memphis real estate and high consumer confidence. According to the numbers, with rental prices on the rise and the cost of living overall still one of the most of affordable in the nation, Memphis offers an ideal turnkey investing environment. Because it is a great home buying environment with rising rent costs, there is a great opportunity for investors to capitalize.
With this Memphis renovation in particular, we completed the rehab within 83 days and in at a $52,000 budget. In addition to the clutter clean up, we were able to refinish the existing hardwood floors, which is a great original feature that the current residents are sure to love. Within a week of finishing renovations, we had an approved qualified resident sign a 2- year lease for this property!
One of the unique qualities of Memphis Invest is that our team has created such a streamlined process for our acquiring, renovating and managing our 5,000+ properties. In fact, most of our homes are finishing up the rehab process when we start to market the property for sale to our investors, and to lease for our residents. This means that by the time an investor closes on the property, we already have a resident lined up with a lease, or we're already actively marketing the property for a resident.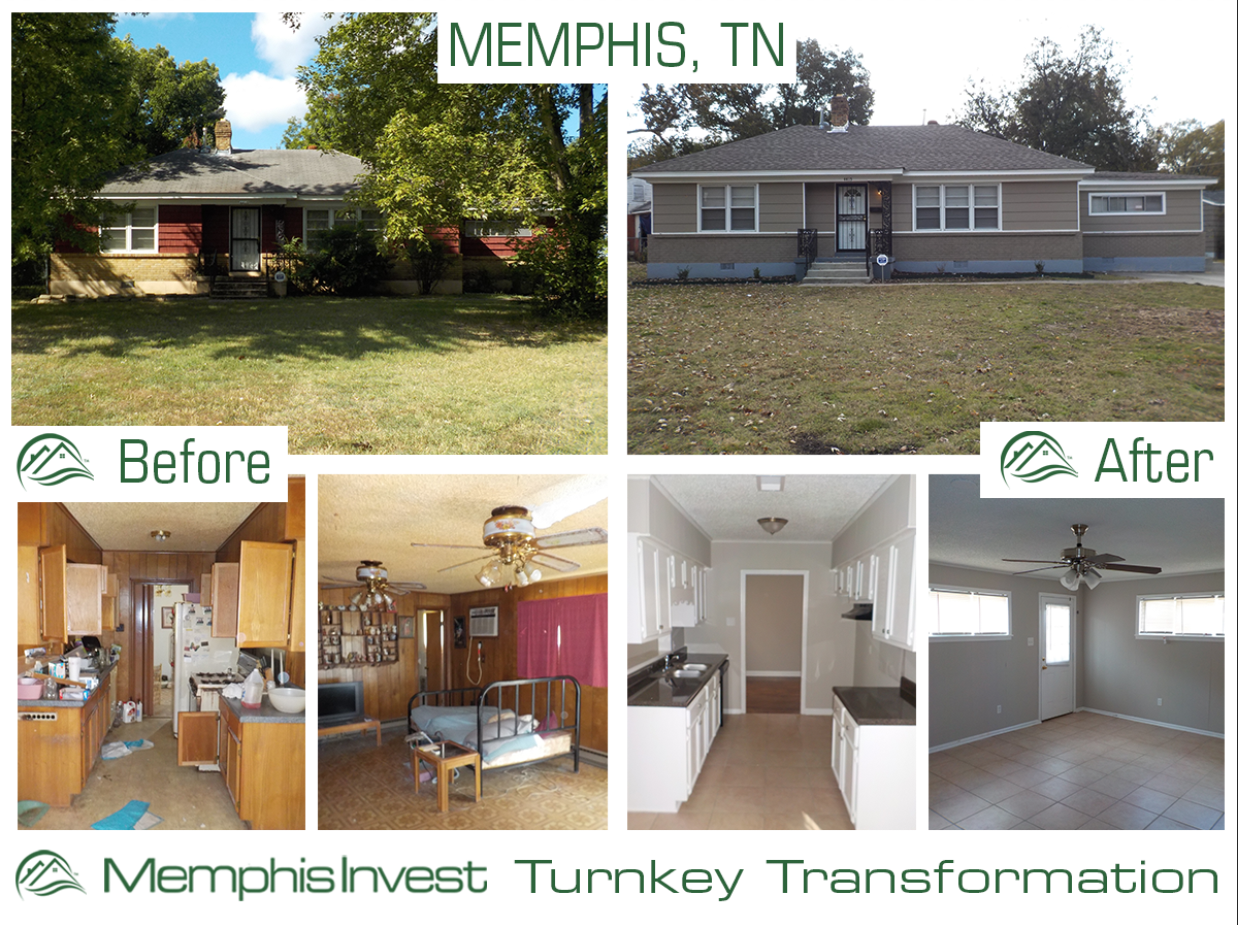 For this property, our clients used a self directed IRA as their purchase method. If you're unfamiliar with this term, I suggest you read a previous post we did so that you can better understand the benefits of SD-IRA's.
Related Article: The Definitive Guide: Self-Directed IRAs & Real Estate Investing
Let us know what you think in the comments, we'd love to get your feedback! Our vendors and project managers work extremely hard to make sure that each property meets the expectations of our clients and residents. Seeing all the work they do in order to complete each project definitely brings a new level of appreciation!

About this Transformation:
The owner of this Turnkey Transformation is from Texas. This is the investor's first of first property with us, and they found Memphis Invest through Fortune Builders, a company that offers real estate investment coaching and training
This property was renovated for our Memphis Invest client, here's more info about the house:
- 3 bedrooms, 2 baths
- 1,458 sq. ft.
- House was Built in 1952
- New AC
- New Furnace
- New Water Heater
- Updated Electrical Panel
- New Dishwasher
- New Roof
- Repaired damaged hardwood floors and refinished
- HVAC, Plumbing and Electrical repairs as recommended by licensed contractors.
Let Memphis Invest transform your financial future!