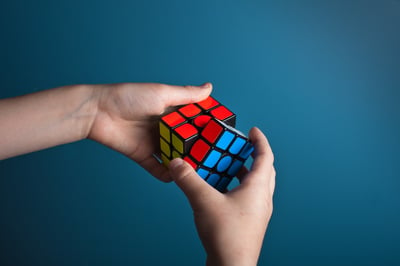 As much as we would like real estate investment to go off without a hitch, that just isn't reality. We know that things will inevitably go wrong somewhere along the way. The question is how we will respond and deal with these bumps in the road.
For real estate investors, our success often depends on how well we problem-solve. Even turnkey investors can't take a passive role when it comes to the twist and turns of this profession.
So without further ado, here are our top problem-solving techniques to help real estate investors navigate any and every situation with effortless grace and a cool head.
6 Practical Problem Solving Techniques to Rescue Investors from Any Situation
Act fast.
Once you're aware that there is a situation that demands your attention, you need to move. That isn't to say move without facts or to take action before you have assessed that situation. Whether that's calling your lawyer, your contractor, your turnkey provider, or just trying to work out all of the facts, few situations benefit from letting it sit.
This is also a good space to recognize that while seeking counsel can be beneficial, it is not the same as taking action. Do not be fooled into thinking that talking about a problem is solving a problem. Act fast and act smart.
Keep the past in context.
Most of us in the real estate game have experience. That means we've dealt with a lot of these problems and issues before. We don't come to the table facing these problems blind. Because of this, we recognize the value in using our experience to our advantage.
Whether you leverage helpful contacts, old solutions, or just what you learned, letting past mistakes and successes help you navigate the present is key to your future success.
Get good people on board.
For turnkey real estate investors, it's important to recognize that it is not your job to solve the problems that come from your investments. If you find yourself constantly troubleshooting, you might not be working with the right turnkey company. You should be able to rely on their expertise and experience to help you avoid problems and get out of the ones that do come up. Do you really have a good team? You solve big problems with smart people that have the right tools. People with experience. Ensure that you have the right people on board from the very beginning and you might not know there was a problem to begin with.
Related Article: 4 Roles Your Turnkey Company Should Play in Your Investment Success
Anticipate.
One of the best techniques of the problem-solver is anticipation. If you know what problems might come up, you can already be asking the right questions, planning for those eventualities, and lining up the right contacts. There's so much to be said just for being prepared and doing what you can to educate yourself. Even if you, as a turnkey real estate investor, have to do little to guide the day-to-day course of your investments, you can arm yourself with knowledge. You can ask questions. Learn what to do if x, y, and z happen. This will keep you calm if you're faced with a challenge.
View problems as opportunities.
Quite a bit of research suggests that success has to do with mindset. If you view problems in a doomsday mindset, you're more likely to be dragged down and defeated. If, however, you take problems head-on as a challenge...something to be solved and conquered...you will be more likely to overcome. See the opportunity for what it is. Bumps in the road are not the end of the world, but rather, opportunities to grow and exercise your expertise and trust in your team.
See the cause, not the symptom.
Real estate investors have to think about the big picture. Still, it can be all-too-easy to get wrapped up in the weeds and minutiae of it all. These can distract and, when it comes to problems, cause you to focus on the wrong things. For example, if you find yourself frustrated at your progress because you have not been able to scale your portfolio as quickly as you would like, where is the problem?
It is easy to say "my investments aren't good enough," when instead one must recognize that real estate investment works best when it compounds over time and that cash flow is not the sole benefit. What solves your problem? It probably comes in adjusting your money management strategy so that you can achieve your goals. The root cause, regardless of your investments, was always going to be the management of the money that was there.
Ultimately, problem-solving, for the real estate investor, comes down to education and preparation. You have to anticipate issues and arm yourself with the knowledge of how to deal with these eventualities. That comes by experience or by surrounding yourself with experts.
In the world of turnkey real estate, the best thing you can do is give yourself the benefit of real estate experts who know the business and invest in your success.
Get a turnkey adviser who knows best on your side. Schedule your call.