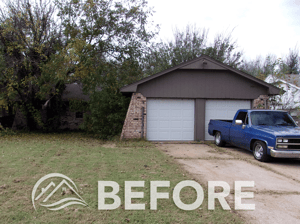 This week's Transformation Tuesday is an almost 50 year old house in Oklahoma City, OK. See how this outdated single family home gets some repairs done on the interior and exterior. Plus, we'll take a look at how our team was able to complete this renovation in just 67 days and $52,000!

Most of the homes Memphis Invest purchases have to meet a certain level of criteria before we decide to buy the home. Even though this property is almost 50 years old, the structure was very sound and the location was just right. Our team assesses each property to see what repairs need to be made, project timelines and vendors needed, and we decide if these properties are in the best locations for our investors. Once we purchase the property, we immediately schedule all our teams to get in and get work done as quickly as possible. From landscaping to painting and to electrical and roofers, everyone plays a huge part in making these properties shine and ready for residents and investors.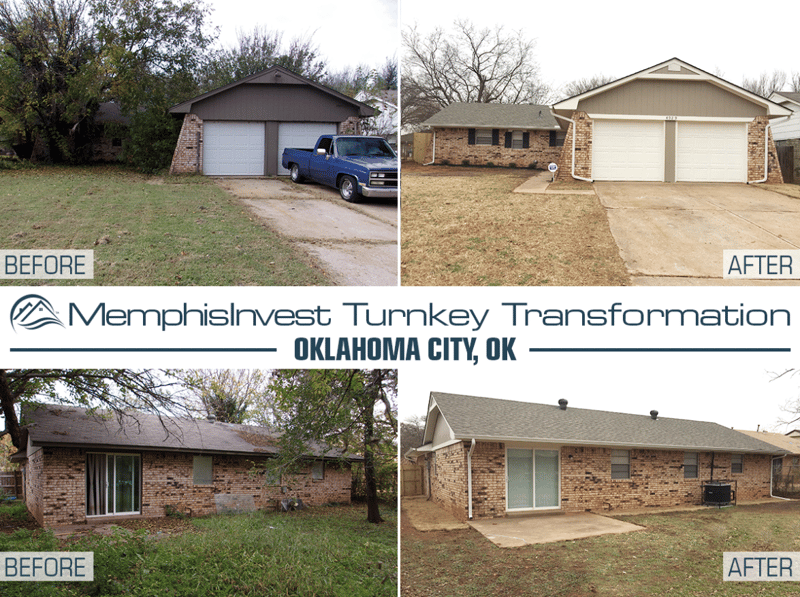 The kitchen and bathrooms in this property were in serious need of updating and repair. Counters, toilets, flooring were all in need of replacing. As most any real estate investor knows, bathrooms and kitchens 'sell' homes. And just because these properties are being marketed to potential renters, these items really need to stand out against other rental properties.

This 4 bedroom 2 bath home just had a 2-year lease signed last week. Our team at Premier Property Management works extremely hard to find qualified candidates to rent our properties so that a lease can be signed as quickly as possible. Many times our properties are advertised with real estate agents while we finish renovations so that potential renters can be aware of upcoming inventory. This allows eager residents to apply for properties so that upon approval, a move in date can be arranged into a freshly renovated property in the area of their choice as soon as possible.
About this Transformation:
The investors for this property are from Massachusetts and found Memphis Invest through Fortune Builders , a real estate investment coaching program. This investor has 3 properties currently under contract, including today's Turnkey Transformation. All are being purchased with a conventional loan and will close in early March.

This property was renovated for our Memphis Invest client, here's more info about the house:
- 4 bedrooms, 2 baths
- 1,234 sq. ft.
- House was Built in 1972
- New Water Heater
- New Furnace
- New AC
- Installed New Roof
- New Garage Motor
- New Dishwasher
- HVAC, Plumbing and Electrical repairs as recommended by licensed contractors.

Let Memphis Invest transform your financial future!