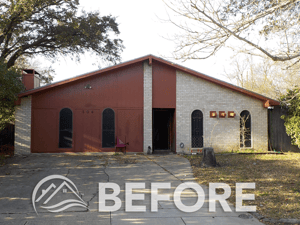 We've got a Dallas property for this week's Transformation Tuesday! This unique home had a lot of repairs needed, in fact, we spent 140 days renovating this home! This is much longer than our typical timeline, but once you see the before and after pics, you'll see why we had to pay some extra attention to the interior and exterior of this property!

One of the biggest transformations with this Dallas property is the exterior, where we filled in the pool in the back yard. We've discussed previously why we do this, and why it's important for the owner and residents to be aware of the unique challenges of owning and operating a swimming pool. In addition to filling in the pool, there was a back porch structure to tear down, and plenty of landscaping.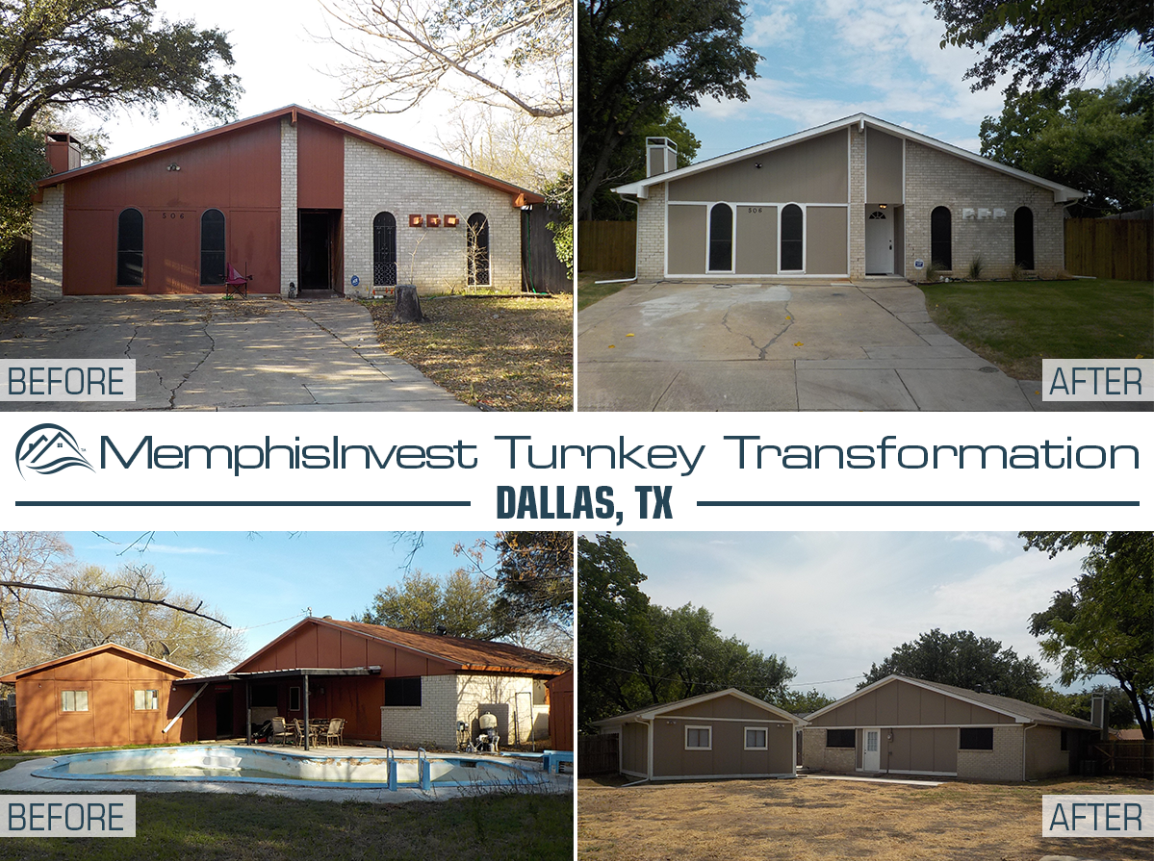 When you look at the interior of the home, it was messy and outdated. The bathrooms especially needed a lot of extra attention, with tiles and cabinets literally falling apart. After replacing the floors, painting all the rooms, and changing fixtures, that can really change the look and feel of the home very quickly.
With a 45+ year old home and a $70,000 budget, we were able to create a space that both residents and the investor would love. Having transformed the back yard and the inside of the home meant that the new renters have a clean slate to look forward to.
About this Transformation:
The investor for this property are from New York and owns 9 properties with Memphis Invest. Investors who own more than 5 properties are considered to be a WOW Preferred Client, and as of 2019, we have more than 260 WOW customers!

This property was renovated for our Memphis Invest client, here's more info about the house:
- 3 bedrooms, 2 baths
- 1,876 sq. ft.
- House was Built in 1973
- New Water Heater
- New AC & New Air Handler
- Installed New Roof
- New Garage motor
- New Dishwasher
- HVAC, Plumbing and Electrical repairs as recommended by licensed contractors.

Let Memphis Invest transform your financial future!