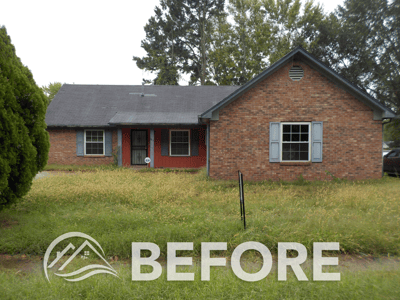 For this week's 'Transformation Tuesday', we've got another Memphis property for you! This 3 bedroom, 2 bath home was pretty neglected and worn for wear. Many of the homes we purchase to renovate and sell to our turnkey investors just need a good cleaning and some repairs. With this home being 30+ years old, there were a few big ticket items that needed to be replaced, but overall was a great property for our investors.

Our renovations department started the transformation with the exterior of the home, replacing the roof, landscaping, and painting the wood paneling of the home. The flooring and carpet were replaced along with numerous fixtures and tile. A new hot water heater, dishawasher, and garage were installed as well. Many of the rooms just needed some updating and cleaning, and with our improvements, this house was ready for residents in no time! After a $38,000 budget and 106 days, we were able to secure a 2-year lease ONE DAY after the renovations were complete.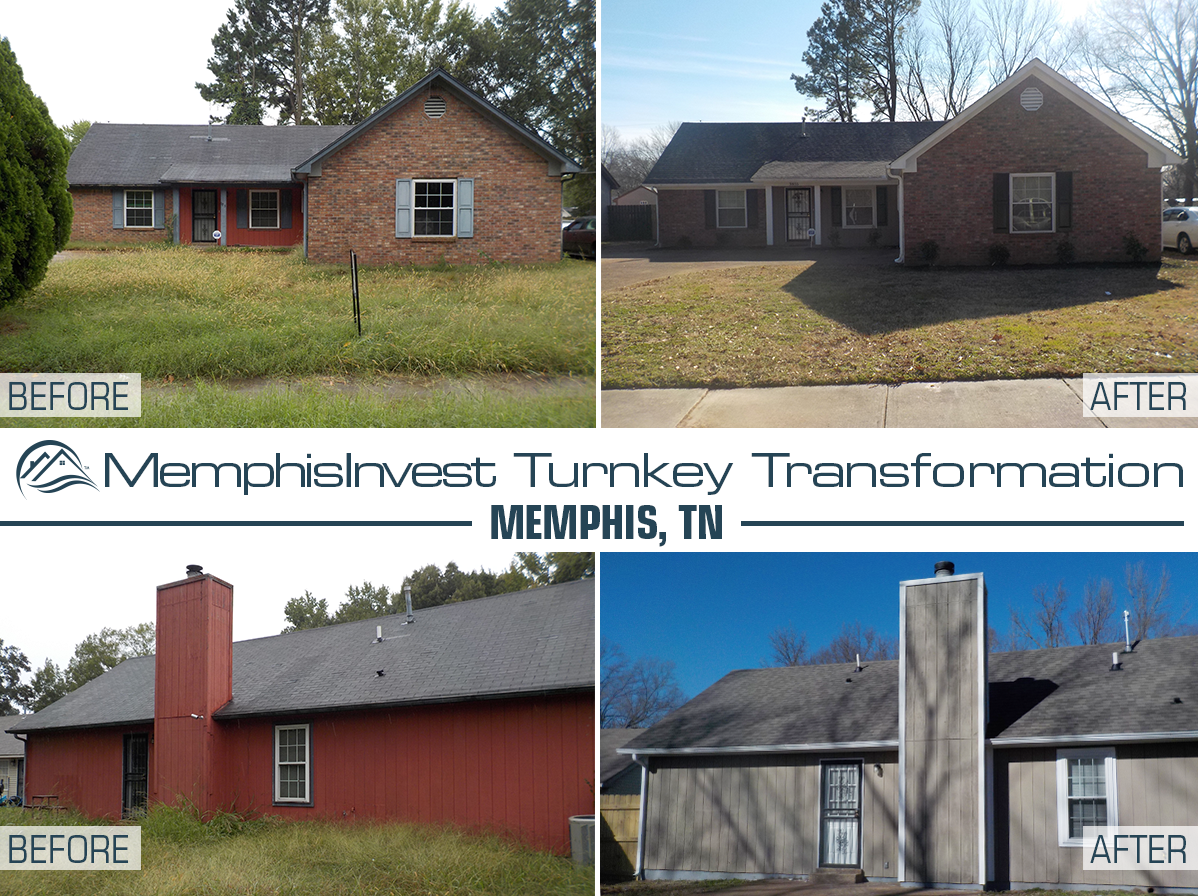 The clients for this property are purchasing 4 houses with Memphis Invest, and are set to close on all 4 of them next week. They are using 2 different purchase methods, one of which is a Self-Directed IRA. If you're not familiar with this term, we have a great article explaining a lot of the specifics that you can read here.
Related Article: Self-Directed IRAs: Opportunities for Real Estate Investors

Some of the benefits of SD-IRA include passivity, tax advantages, wider investment opportunities and secured retirement funding. There are lots of positives to diversifying your purchase methods when acquiring real estate, but always consult a tax professional to be sure that you are following IRS regulation standards.
About this Transformation:
The investor for this property is a new client with Memphis Invest from Georgia, and will close on this property, along with 3 others next week. They found us through Fortune Builders, a real estate investment coaching program. This property was renovated for our Memphis Invest client, here's more info about the house:
- 3 bedrooms, 2 baths
- 1,315 sq. ft.
- House was Built in 1985
- Installed New Water Heater
- Installed New Roof
- Installed New Garage Motor
- Installed New Garage Door
- Installed New Dishwasher
- HVAC, Plumbing and Electrical repairs as recommended by licensed contractors.

Let Memphis Invest transform your financial future!