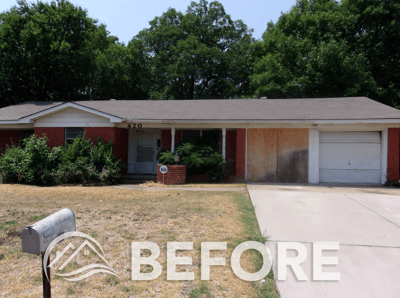 We're in Dallas for this week's 'Transformation Tuesday' and we've got quite the fixer upper! From rotten garage doors to a new roof and new appliances, our team did a great job turning this property into a lovely home for our investors and residents. Plus find out how the buyers for this turnkey property purchased this and 5 other homes all within ONE YEAR!

With 197 days to complete this renovation and a $59,000 budget for this project, our team did a great job making this house look new again. There are obvious signs of neglect when it came to the exterior of the property, with garage doors all out of shape and plants overgrowing in the flowerbed. The inside wasn't much better with wood paneling as far as the eye could see, and outdated flooring and fixtures that were desperately needing to be replaced.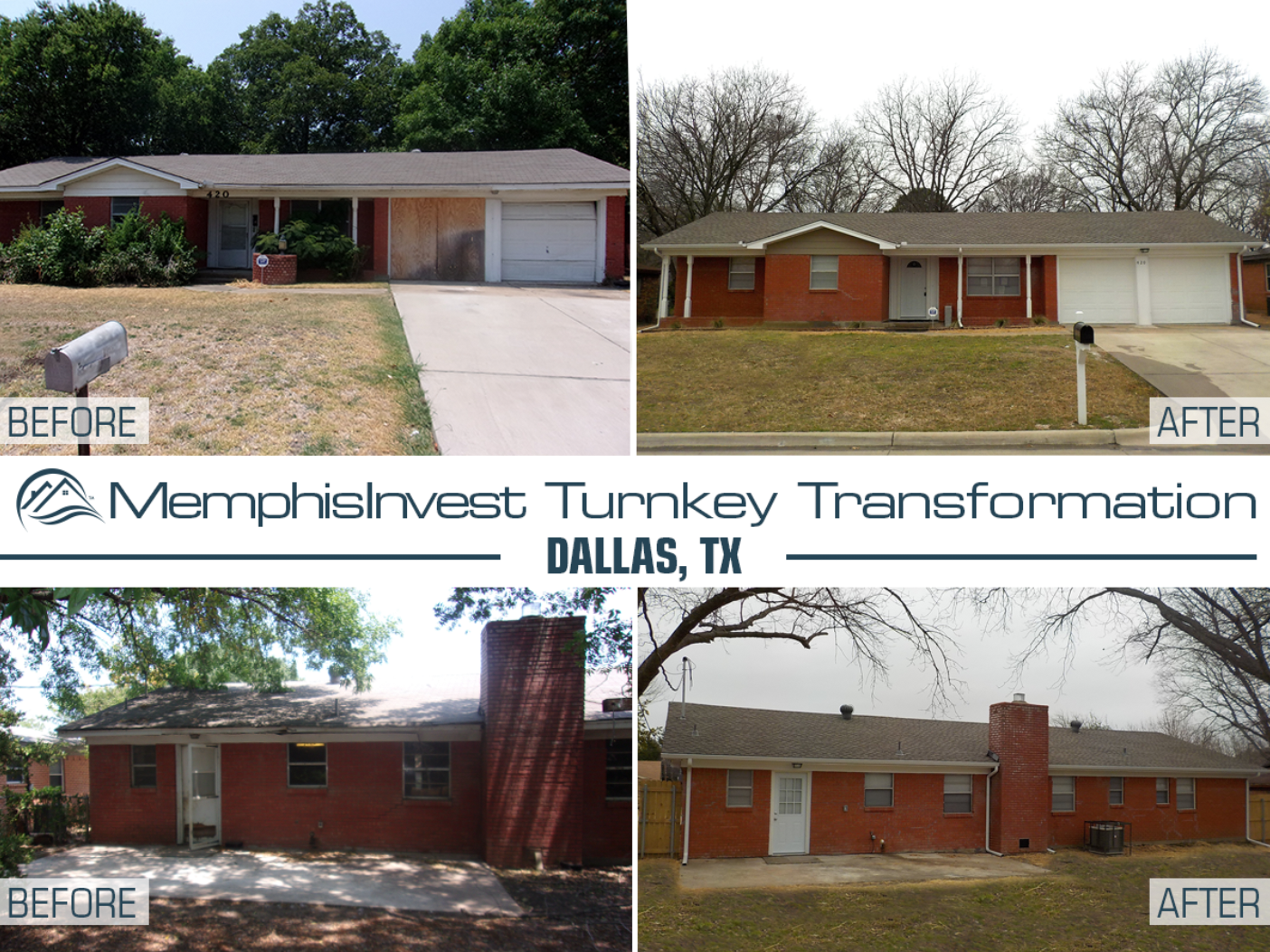 The clients for this Turnkey Transformation have bought a total of SIX homes with Memphis Invest within the last four months, all using conventional financing. There's a variety of purchase methods investors may use for their turnkey properties, depending on the type of capital they have available, and their financial goals. Conventional financing follows the guidelines of Freddie Mac or Fannie Mae and is not backed or insured by the federal government. Typically with conventional financing, the standard loan down payment is anywhere between 20-30% of the home's purchase price, depending on the lender requirements and the buyers' preference.

Your credit score and credit history will help determine your eligibility for a conventional loan, and these items can also dictate what kind of interest rate will be applied to the home's mortgage. Additional factors that can effect your interest rate can be things like home location, purchase price, loan amount, loan term, and rate type (fixed or adjusted rate). Lenders typically look at income and assets to ensure that the borrower can afford not only their existing mortgage(s) if applicable, but also the monthly loan payments for the property they are wanting to acquire.
In fact, many investors are unaware that it's possible to hold up to 10 conventional loans under their name when investing in real estate. (Of course your eligibility depends on your lender's requirements and your financial standing). Its actually not uncommon for couples and business partners to apply for conventional loans individually so that they can acquire even more properties over time together.
Ultimately, when investing in turnkey real estate, it's up to the investor to decide the best purchase method for their situation, but our team of licensed real estate portfolio advisors help clients all the time choose the best option for their needs. If you have questions regarding turnkey investing, or financing a turnkey purchase, give our team a call today (877) 371-2625.
About this Transformation:
The investors for this property is a new client with Memphis Invest from California, and closed on this property and 5 others within the last 4 months. They're now preferred clients and members of the WOW group. This property was renovated for our Memphis Invest client, here's more info about the house:
- 3 bedrooms, 2 baths
- 1,264 sq. ft.
- House was Built in 1969
- Installed New AC
- Installed New Air Handler
- Installed New Roof
- Update Electrical Panel
- Installed 2 New Garage Doors
- Installed 2 New Garage Motors
- Installed New Dishwasher
- HVAC, Plumbing and Electrical repairs as recommended by licensed contractors.

Let Memphis Invest transform your financial future!