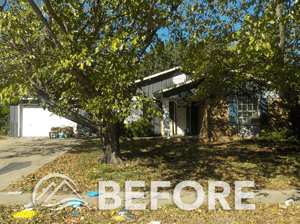 We're in Dallas, TX this week for our Transformation Tuesday and our team did quite a bit of exterior work on this property ! From landscaping to replacing rotten wood, we were able to take this overgrown, neglected house and create a beautiful investment for our clients. Plus the Dallas area is experiencing a lot of growth, and we're making sure that turnkey investors are growing with it!

Dallas is literally Memphis Invest's second home. Our office of 25+ employees is located in the historic Grapevine area, just a 30 minute drive from the Dallas/Ft. Worth area. Since 2013, Memphis Invest has been purchasing properties in Dallas, so we are very familiar with the region, returns, and the overall atmosphere. There's a reason we're so invested in Dallas, and one of the many reasons we love this area is the population and job growth. The DFW area is consistently ranked as one of the top places to live in the country due to it's economy and we don't see that slowing down anytime soon.
Related Article: A Deeper Look Into Dallas/Ft. Worth for Real Estate Investors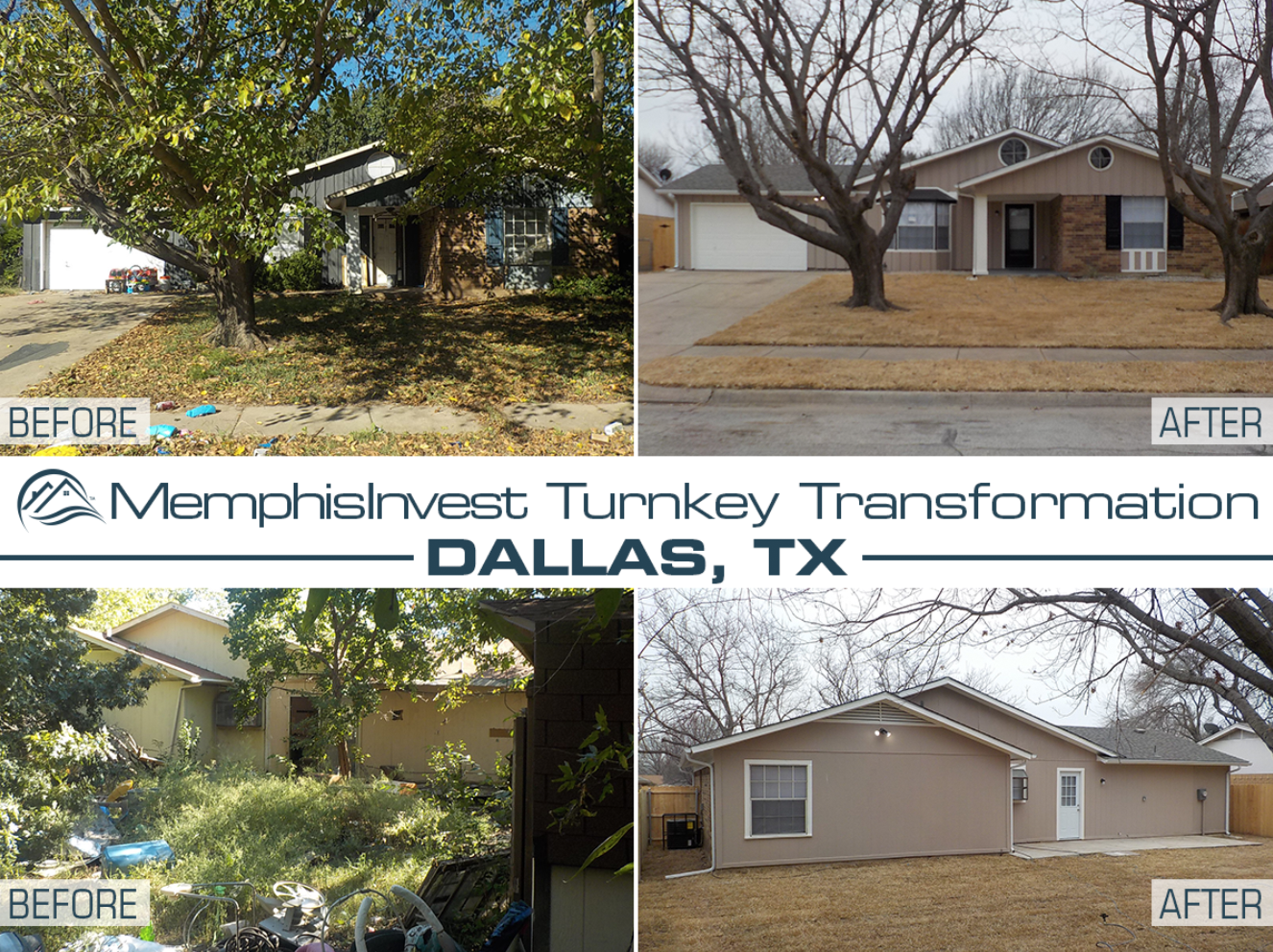 Today's turnkey transformation is in the suburb of Saginaw, just outside of Dallas. Our team had a lot of yard clean up to tackle, with lots of debris and overgrowth all around the property. They also put on a new roof, did fresh coats of paint and new flooring throughout. After 44 days and a $56,000 budget, this property was ready for residents!

About this Transformation:
The investor for this property is a client with Memphis Invest from Maine, and found us through Fortune Builders, a real estate investment coaching program. This property was renovated for our Memphis Invest client, here's more info about the house:
- 3 bedrooms, 2 baths
- 1,128 sq. ft.
- House was Built in 1983
- Installed New Hot Water Heater
- Installed New Air Handler
- Installed New Air Conditioner
- Installed New Roof
- Installed New Garage Motors
- Installed New Dishwasher
- HVAC, Plumbing and Electrical repairs as recommended by licensed contractors.

Let Memphis Invest transform your financial future!