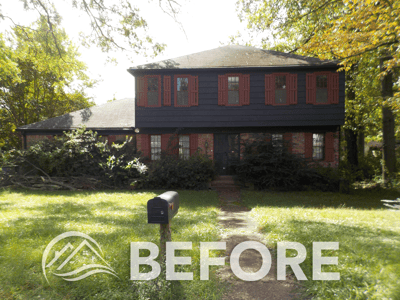 We're in Memphis, TN this week for our Turnkey Transformation. This home is more than fifty years old and has some really great bones, but we started out with a massive undertaking on the exterior. While having a mature yard is a great asset and makes the property look more homey, the landscaping on this house was extremely neglected and almost dangerous. Watch how our team turned this dark, overgrown property into a clean, bright home!

Real investment value in a city like Memphis comes from the city itself and the investment partner you choose to work with. Memphis Invest works with over 1,800+ investors and manages almost 3,500+ properties in the Memphis area. We know what it takes to successfully invest in real estate. Memphis is also a very affordable market, one of the biggest reasons investors are attracted to the area. With home prices appreciating at a steady rate, we're seeing a market that is growing, steady, and most importantly, sustainable. In fact, Forbes named Memphis among the best cities for real estate investment in 2019, citing its 6% price growth but overall affordability that makes buying single-family homes the best bet.

After 200 days of rehab and a $91,000 budget, our team was able to complete all the repairs both inside and out. The exterior of this home was definitely the biggest part of the renovation. Sometimes it's better to start a project from scratch, and in this Memphis yard, that was the case. There's a lot to consider when planning a long term strategy for your investment property's appearance. When it comes to landscaping, ideally you want something low maintenance. It's not everyday that the resident of your property will be willing to roll up their sleeves every weekend and fertilize the lawn or plant new flowerbeds.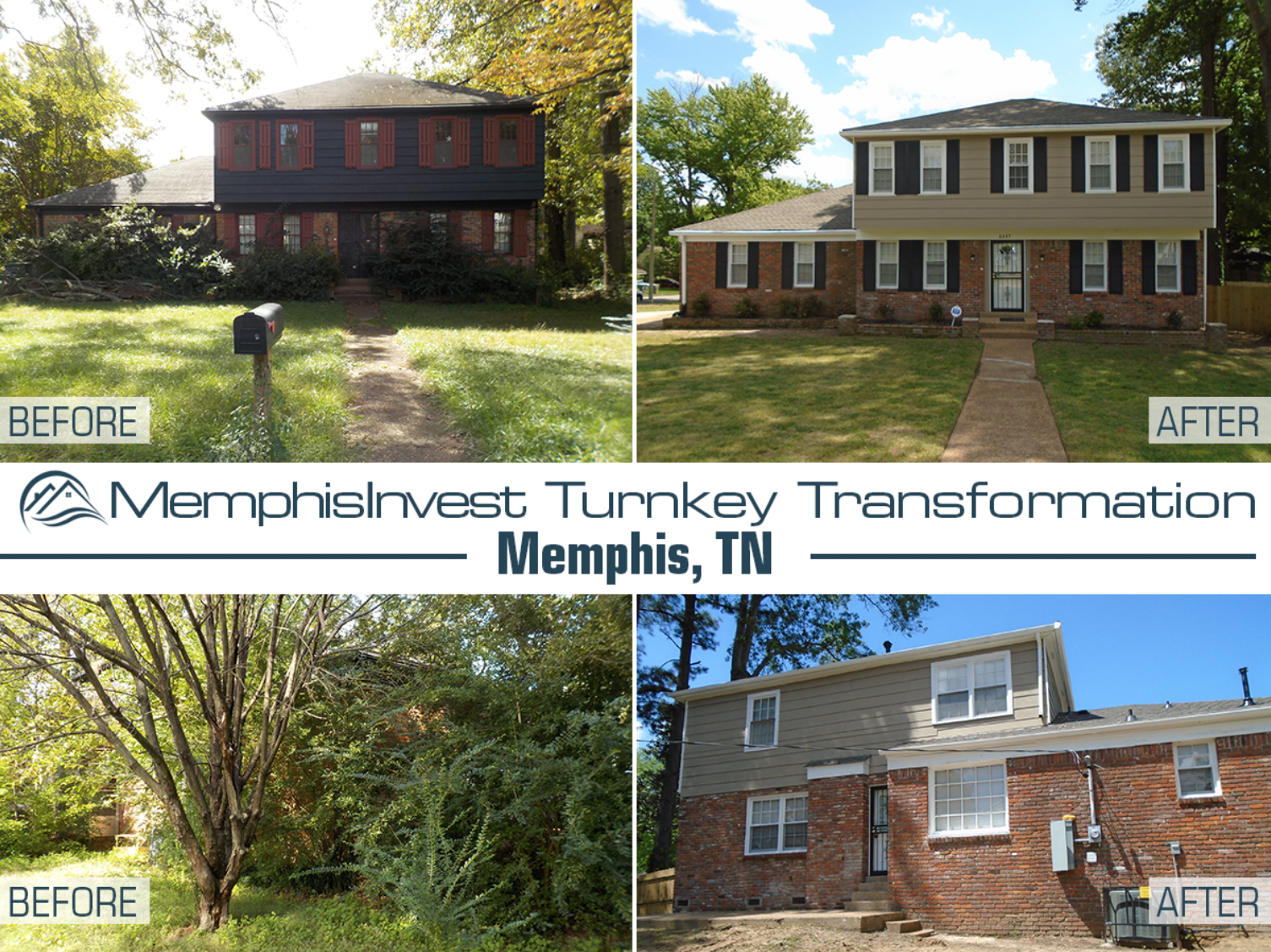 At Memphis Invest, we believe that having a minimal, low maintenance yard is the best way to go. Which means only using plants that are appropriate for the climate and the area of the property, as well as seeding the lawn for grass. If you're over ambitious with lawn projects for your rental properties, that can spell wasted time and money, as well as unachievable expectations. An ideal resident will take pride in their living space, but realistically, they probably won't be planting prize-winning rose gardens. If you keep things simple, you'll be better of in the long-term.
About this Transformation:
The investor for this property is from California and found us through Bigger Pockets, a real estate educational and social networking site. They have already bought four properties with Memphis Invest this year and are in the process of purchasing 2 more. This property was renovated for our Memphis Invest client, here's more info about the house:
- 4 bedrooms, 2.5 baths
- 2,144 sq. ft.
- House was Built in 1967
- Installed New Water Heater
- Update Electrical Panel
- Installed New Roof
- Installed New Garage Motors
- Repaired New Garage Doors
- Installed New Dishwasher
- HVAC, Plumbing and Electrical repairs as recommended by licensed contractors.

Let Memphis Invest transform your financial future!