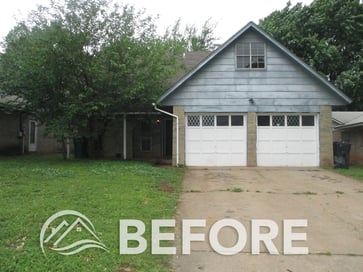 We're in Oklahoma City, OK with this week's Transformation Tuesday, and what a difference this rehab has made! From rotten exterior siding to a new roof and refinished cabinets and hardware, our team did a great job turning this property into a lovely home for our investors and residents. This 3 bedroom, 2 bath home was pretty neglected and worn for wear. Check out the before and after pictures to see the total transformation!
The clients for this Turnkey Transformation have bought a total of THREE homes recently and are new to Memphis Invest. The investors for this property have bought this and 2 other Turnkey homes with Memphis Invest using cash. In most cases, investors use funds from previous home sales, 401k's, 1031 exchanges, or self-directed IRA's to build their portfolio and purchase multiple properties at once.
Related Article: The All-Cash VS Financing Real Estate Investment Face Off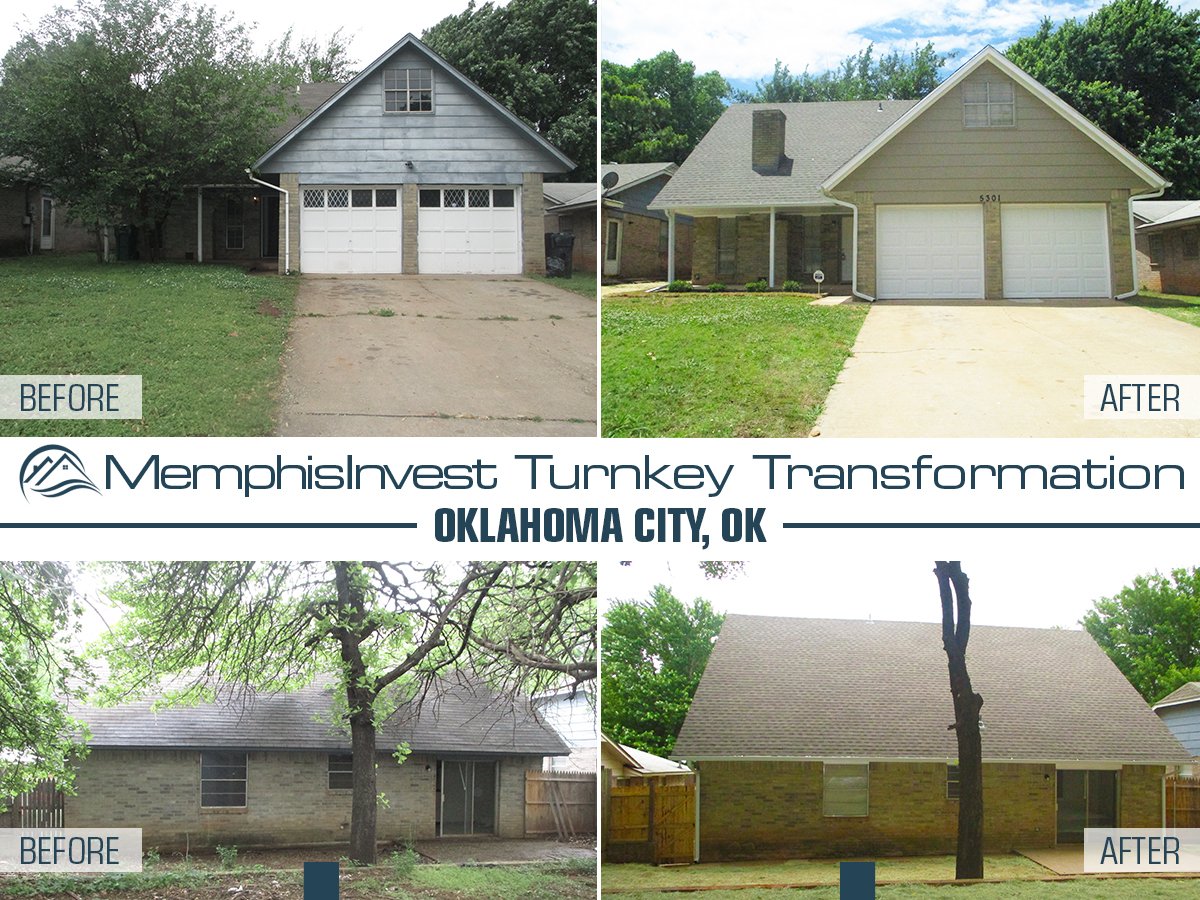 This particular property is in the neighborhood of Highland Park, just a few blocks from Highland Park Elementary School. Our team had a lot of yard clean up to tackle, and cracks in the mortar and concrete to repair around the foundation The interior of the home was dirty and gloomy, and our team was able to modernize and paint the cabinetry and replace outdated fixtures in the rooms to make sure everything was bright and updated. They also put on a new roof, applied fresh coats of paint and new flooring throughout. After 34 days and a $45,500 budget, this property was ready for residents!
About this Transformation:
This property was renovated for an existing Memphis Invest client who was expanding their portfolio. Here is more info about the house:
- 3 bedrooms, 2 bath
- 1,680 sq. ft.
- House was Built in 1978
- Installed New Carpet
- Installed Light Fixtures
- Installed New Blinds
- Installed New Roof
- Updated Rotten Trim/Wood/Siding
- HVAC, Electrical and plumbing inspected by a licensed professional


Let Memphis Invest transform your financial future!