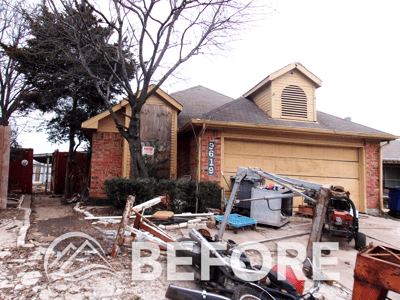 We're in Dallas, TX for this week's Turnkey Transformation, where we turned this trash heap into a beautiful investment property! The photos really do this property justice. As you can see from the few shots that we have here, the conditions were dramatically improved. Much of the interior and exterior had remnants of debris and furniture left behind from the previous tenants and was in need of repair. With a budget of $70,000 and 92 days of rehab, our renovations team was able to renew this junk yard of a single-family home into a great option for an investor and resident in the Dallas/Fort Worth Area.
At Memphis Invest, we put a lot of stock in the long-term economic sustainability of real estate markets before we invest in single-family homes. We put out investments—and your investments—in markets where the outlook for growth is strong. That means population, demand, jobs, and a generally good environment. Overall, we're very optimistic about the future of the market!
Related Article: Real Estate Investment Opportunities Expand to Tulsa, Oklahoma
About this Transformation:
The owner of this Turnkey Transformation is from Washington and has closed on three other properties with Memphis Invest so far. Here is some additional info. about the home:

- 3 bedrooms, 2 baths
- House was Built in 1985
- 1,402 sq. ft.
- Lot size of .13 acres
- Installed New Roof
- Installed New AC Unit
- Installed New Furnace
- Repaired All Cracks In Mortar Around House
- Repaired Concrete Around Fondation
- Installed New Blinds
- Installed New Hardware on Cabinets and Closets
- Installed Light Fixtures
- Replaced all damaged/rotten wood/trim/siding around house
- Painted all walls, trims, closets and ceilings
- HVAC, Electrical and plumbing inspected by a licensed professional


Let Memphis Invest transform your financial future!