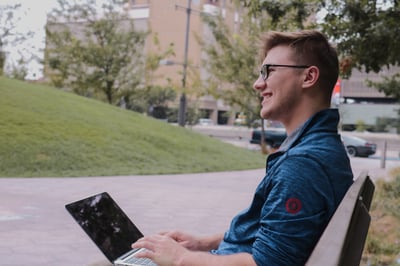 If you thought the investment party was over in Dallas, you'd be mistaken. A report from Dallas News proclaims that investors are buying up properties faster than ever in the Dallas market. Investor purchases made up some 8 percent of properties at all price points and 14 percent at lower price points in 2018.
(As a note, rates of investment were even higher in Memphis in 2018 according to
CoreLogic
, with a purchase rate of 19.7 percent.)
Investing, in general, is on the rise, headed up mainly by smaller companies and individual investors over real estate conglomerates. For Dallas, the same is true. More investors are buying now than in the wake of the Great Recession when foreclosed properties provided ample opportunities for investors at all levels of experience.
What does this rate of investment mean, exactly? We'll tell you.
Why Dallas is an Ideal Target for Real Estate Investors
The Cooling of the Market Brought Balance
Towards the end of 2018, worries of a market slowdown plagued the headlines. Even now, there are those would doom-say the market on the whole. However, when it comes to the cooling of the Dallas real estate market, it is actually beneficial in the long-run.
Terms like "slowdown" and "cooling" make us nervous—but we have to keep these trends in perspective for the Dallas market as a whole. As pointed out in D Magazine, the cooling of the housing market in Dallas is not a bust or a crash. Home values are still on the rise! They are simply not as quickly rising as they were when Dallas was the hot market in the country.
This cooling is actually beneficial in the long-term because it does manage and balance the market where, if left unchecked, there could have very well been a bust. As it is now, homebuyers and investors alike stand more of a chance in the market. For investors, there is the benefit of growth but prices will look more reasonable.
The Economy Demonstrates Long-Term Gains
Even with the market cooling, one of the qualities that keeps bringing investors to Dallas is its indomitable job market. According to the Bureau of Labor Statistics, 102,500 jobs were created in Dallas in 2018. With the unemployment rate at 3.3 percent (below the national average of 3.7 percent), 3.7 million Dallas residents are part of the job force.
Just last year some 130,000 people moved to the area to fill job openings and begin new careers. With that kind of demand being created by a growing population attracted to the city's job growth, real estate will continue to be in demand as well—just not at inflated prices.
Be sure to read our related article: Texas Passed a New Property Tax Law. Here's What Investors Need to Know.
Shifting Ideals Make Renting Attractive
In the past, most people would settle into a career and hold that same job for twenty, thirty, even forty years. However, the up-and-coming generation of would-be homebuyers doesn't follow this pattern. Millennials and even Gen-Z, the oldest of whom are nearly twenty, find that their lifestyle doesn't accommodate buying a home and staying there for most of their life.
Instead, this young workforce finds itself holding multiple jobs throughout their lives. Because of this, mobility—rather than homeownership—is the ideal. Owning a home has become a burden for many rather than a crucial part of the American Dream.

When we look at a city like Dallas, where the median age is thirty and almost 20 percent of its population falls into the 25-to-34 range, this is certainly a worthwhile consideration. The culture of Dallas and its residents favor rentals—and investors have noticed.
The Bottom Line for Turnkey Investors
Cracking a large, complex, and often competitive market like Dallas can be challenging for new or small investors. This is why the turnkey investment option is ideal. Memphis Invest planted roots in the Dallas market some years ago. We even have a dedicated team in Texas.
When looking to crack and invest in a large market, turnkey is the way to go. Not only do you know that the cost of the investment has been evaluated and balanced to yield long-term gains, but you have a team of experts with well over a decade of experience managing your properties and advising along the way.
Grow wealth in Dallas turnkey investing today!