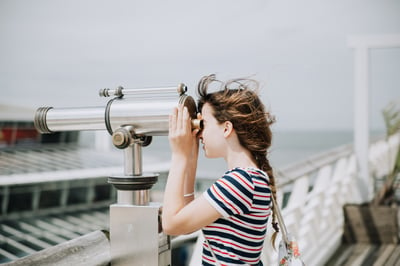 It's hard to believe that just over fifteen years ago we started our turnkey investment company in Memphis. Over the years, we've successfully expanded to seven investment markets:
Memphis, TN
Dallas, TX
Houston, TX
Tulsa, OK
Oklahoma City, OK
St. Louis, MO
Little Rock, AR
Each time REI Nation expands into a new market, we do so very thoughtfully. To say that it's a process is an understatement. Not only do we have to obtain licensing, establish connections with local vendors, and train new teams, but we must ensure that these markets are the right places for us to be.
There are many places we could invest in — and no doubt with success — but at the cost of our standards of customer service and investor experience.
How We Select Investment Markets
Investor Interest
One of the first factors that we consider when looking to expand into new markets is investor demand. After all, we want to serve our investors in the best ways that we can — and that means listening to where and how you want to build your passive real estate portfolios. While far from the only factor we consider, investor feedback and expressed interest in new markets and ideas is something we pay close attention to! If we hear from many different investors that they would like to see us in a particular market, you can guarantee we will check it out!
Positive Indicators
Naturally, when we look to expand into a new market, we want to — to the best of our ability — guarantee that the market is suitable for long-term investing. Now, multiple factors go into our evaluations, some of which we've discussed at length on this blog.
Some of these indicators include:
Growth of the local job market
Diversification of industry
Legislative incentives and laws promoting growth
Population growth
Price trends in buying and renting
Ultimately, these indicators point us to conclusions about the health and trajectory of a market. For example, we know that Houston has had one of the best job markets in the nation for several years running. We also know that they have faced several challenges regarding their number one industry — oil and gas. However, knowing that their market is much more diversified than it used to be, we know that dips in this area will not tremendously impact population growth or overall job opportunities...making the impact on rental demand negligible.
Because each market is different, we pour over the details with a fine-tooth comb: where the market has been, where it is, and where it's headed.
Proximity
Proximity plays a role in our market selections. After all, we want to ensure that our standards for customer service and property management, maintenance, and renovation are more than kept — they're exceeded. Our two hubs are Memphis and Dallas. Because of this, we want our core team members to be able to travel and spend time in any of our markets through a reasonable drive or a short flight. This way, we can optimize team and vendor training in each market. This is why our markets are all concentrated in the same general area — and why we're expanding in these new markets!
New Markets on the Horizon
San Antonio, TX
Many of you already know that we've begun investing in San Antonio, Texas. Like Houston, San Antonio is a "heavy hitter" market in terms of population. It's the second-most populous city in Texas and the seventh most populous in the United States. Their economy is diversified, with a strong mix of healthcare, military, oil and gas, tourism, and financial services, as well as America-based call centers and automobile manufacturing.
Tourism plays a large role in the economy thanks to The Alamo, Six Flags, and other attractions. San Antonio boasts 31 higher-education institutions that serve over 100,000 college students.
Though the housing market has been cooler than some others, prices are still on an upward trajectory. According to the San Antonio Board of Realtors, home sales were up by 20 percent year-over-year in October 2020, average home prices were up by 13 percent, and the current median home price was $261,200 — up 11 percent from the previous year. Single-family rentals also saw growth in October with a 9 percent year-over-year increase in sales and a 6 percent rise in average rent costs, up to $1,545.
San Antonio is poised as a stable investment choice with a diversified GDP as well as leading the nation in population growth for a decade.
Birmingham, AL
Birmingham is the most populous city in Alabama with some 210,000 residents (with 1,151,801 in the greater metropolitan area). Leading their local economy is the steel industry, banking, insurance, telecommunications, and construction and engineering companies.
Birmingham has also seen median price growth over the years but lands at an affordable median list price of $178,700. In a snapshot of Birmingham real estate in October, the Culverhouse College of Business reports a 30 percent increase in demand and a 17 percent increase in sales prices. Though their population growth has slowed in recent years, their overall trajectory for growth remains positive.
Huntsville, AL
Where Birmingham is centrally located, Huntsville sits in the northwest corner of the state. It is Alabama's fourth-largest city with a population of 180,000. Their full metropolitan area reached a population of 462,693 in 2018, making it the second-most populous metropolitan area in the state.
Huntsville has an economy rooted in aerospace engineering and military technology. It remains the center for rocket-propulsion research for NASA and the U.S. military. Manufacturing, retail, and information technology also play a significant role in the local economy.
Their median list price is higher than that of Birmingham at $249,900. The city has seen steady population growth for at least a decade, and as a result of increasing economic developments, is seeing both an increase in housing inventory and housing demand.
Interested in These Markets?
If you want to invest in rental properties in any of these new and upcoming REI Nation markets, be sure to talk with your personal REI Nation advisor so that they can begin to match you with the right properties for your portfolio.
Need more information? Don't worry — we'll be publishing in-depth overviews of all of our markets in the coming months, starting with the cities new to our repertoire. More new investment markets are coming your way!
Call your advisor to find our how you can invest in our world-class markets!