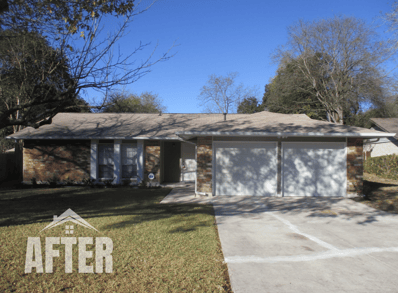 This week's Transformation Tuesday is from San Antonio, Texas!
The biggest offense of the original state of this property? Outdated features! Multi-color walls and dark cabinets kept this house from its fullest potential. By peeling back a few layers and coming in with new, clean surfaces, our renovation team brought this residence into a brand new chapter.
With a renovation budget of $43,000, our team of renovators and local contractors sanitized and sturdied this mid-size property. In the front and back yard, trees were trimmed back so that incoming residents could safely enjoy the lovely outdoor areas. Inside, old flooring and cabinets were entirely replaced, and each room was given a fresh, neutral do-over. Now, the natural light feels even brighter!
The owner of this Turnkey Transformation is another member of the WOW Group, and owns six total properties managed by Premier Property Management Group.
REI Nation loves San Antonio, with population growth steadily on the rise—ranking at the second largest in the nation in 2019—and rental demand with it. San Antonio is one of three markets we work in throughout the state, so give us a call today to see why things are bigger in Texas!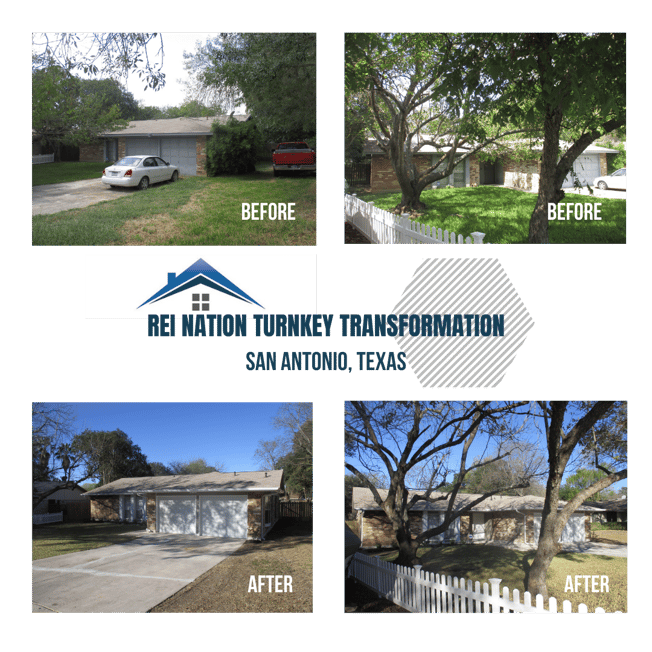 About this Transformation:
Built in 1978

1,461 sq. ft.

3 Bedrooms, 2 Bathrooms

Installed:

New Roof

New Front Door

New Vinyl Flooring

New Light Fixtures

New Blinds throughout

New AC

New Water Heater

New

Furnace
Inside: Painted All Walls, Trims, Doors, Closets, Ceilings, and Cabinets

Outside: Refreshed Siding, Fencing, and Landscaping around the House

HVAC, Electrical and Plumbing Upgraded by a Licensed

Professional




Let REI Nation transform your financial future!