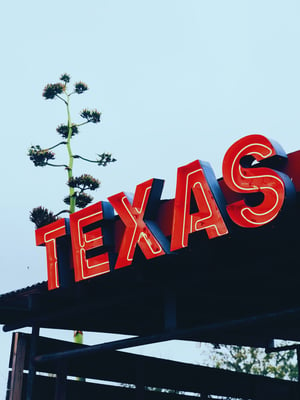 Article updated August 3, 2021
Across the United States, 2020 meant many different things. For most people, it meant the stress and uncertainty of navigating a global pandemic. In the real estate industry, however, it meant navigating the many markets that defied expectations. Despite the economic and human toll of the pandemic, real estate seemed to transcend the impact — at least, in terms of residential real estate.
While primary markets like New York City suffered some significant lows last year, secondary and tertiary markets flourished. While this includes all of our REI Nation real estate markets, we want to hone in on one state in particular — Texas.
Our three Texas markets are Houston, Dallas, and San Antonio. Each of these markets has flourished during the pandemic and experts only expect them to continue to gain red-hot momentum into 2021. Let's take a look.
What Happened in Texas Real Estate in 2020?
Dallas — DFW real estate was hot even throughout the typically slow holiday season. Inventory was tight with active listings down 44 percent. At the same time, the average sales price of homes rose by 16 percent. Both new homes and existing homes are experiencing high demand and multiple offers in a tight seller's market. READ OUR MOST RECENT WHITEPAPER
Houston — Houston saw increasing home sales numbers each month of 2020. The average home price jumped to an all-time high of $341,765 in November, a 15 percent year-over-year increase. Not only that, but the number of single-family homes sold grew by 25 percent year-over-year in November; from 6,359 to 7,990. Properties have continued to see appreciation and demand despite growing unemployment. READ OUR MOST RECENT WHITEPAPER
San Antonio — This highly desirable market also saw 2020 growth, like other big Texas metros. The median home price grew by 19 percent year-over-year in November to a whopping $260,900. Bexar County, home to San Antonio, saw home sales increase by 22 percent to 2,249 sales. Though still the most affordable of Texas' big cities, the demand is pushing prices up. READ OUR MOST RECENT WHITEPAPER
3 Reasons Texas Real Estate is as Hot as Ever


Space
We've discussed before how the priorities of both homebuyers and rental residents have shifted over the last year. Space is a big must-have as Americans look to move — outdoor space, home office space, and even homeschooling space. Texas, though home to some major metropolitan areas with a high population, tends to be more spread out and sprawling than other areas with similar statistics.
The space offered in the many suburbs in and around Houston, Dallas, and San Antonio proves attractive to would-be buyers and rental residents. They say everything's bigger in Texas, and they aren't wrong. There's more bang for your buck, particularly where real estate is concerned.
Economics
Throughout 2020, we've seen an exodus of businesses and residents moving from California to Texas. This is in part because Texas offers great tax incentives and rates for businesses (like no income tax compared to California's 13.3 percent tax). We've seen the likes of Tesla, Hewlett Packard Enterprise, and others move their headquarters to the Lone Star state. Even pre-pandemic, Texas was growing more in new residents than any other U.S. state.
The economy certainly plays a role. While Texas has not been immune to the economic challenges posed by COVID, their lower cost of living, business incentives, and sprawling geography have proven attractive. With businesses moving in, jobs will follow. A lower cost of living and real estate (even if it is growing) also incentivizes demand. For much of Texas, the economic optics just make sense.
Climate
Comfort is driving much of America's residential decision-making. It is a matter of space, to be sure, but also a matter of climate. Texas is home to warm weather and vast outdoor spaces — something that we're after more than ever. In general, the South has offered much to the over-crowded and dreary markets in the North. Affordability, more pleasant year-round temperatures, greater spaces outdoors, and economic opportunities all drive the Texas real estate market.
Not only does Texas offer relatively affordable real estate, but the weather lends itself towards outdoor activities and casting off any winter blues. As we increasingly value time and activities in the great outdoors, the climate becomes a motivating factor for homebuyers and transplants alike.
Start investing in some of the nation's best real estate markets. Join REI Nation today!