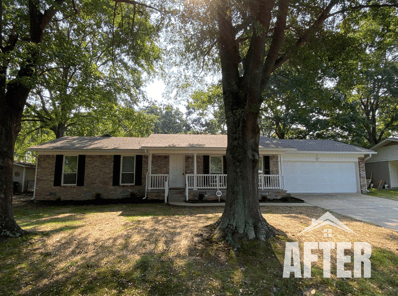 This week's Transformation Tuesday is from Little Rock, Arkansas.
This sweet 60's ranch-style house was fading into this background of its suburban neighborhood street. With a bland, gray brick exterior, paired with a dark garage door, the curb appeal was certainly lacking. Inside, it was mid-renovation, with bare framing in nearly half of the floor plan. Fortunately, our team knew just what to do!
With a budget of $51,000, our team of renovators and local contractors gave this Arkansan rancher a thorough renovation. Outside, the brick was washed back to its original state, brightened even more by a new white garage door and front railing. The DIY porch out back was taken down, in favor of a clean concrete pad. Inside, the walls were finished with insulation and an inviting, neutral color palette. New floors and surfaces were installed in the remainder of the living spaces and bathrooms. Now, what resident wouldn't feel at home in this modern makeover?
This is the second REI Nation property purchased by its California-based owner, and is currently managed by Premier Property Management.
Although Little Rock was originally recognized as a popular river crossing as pioneers moved West, the city has become a destination in its own right, named one of America's Happiest Cities, a Best Value City, and one of the most diverse economies in the nation. See what this middle-America home run can do for your portfolio, and give us a call today!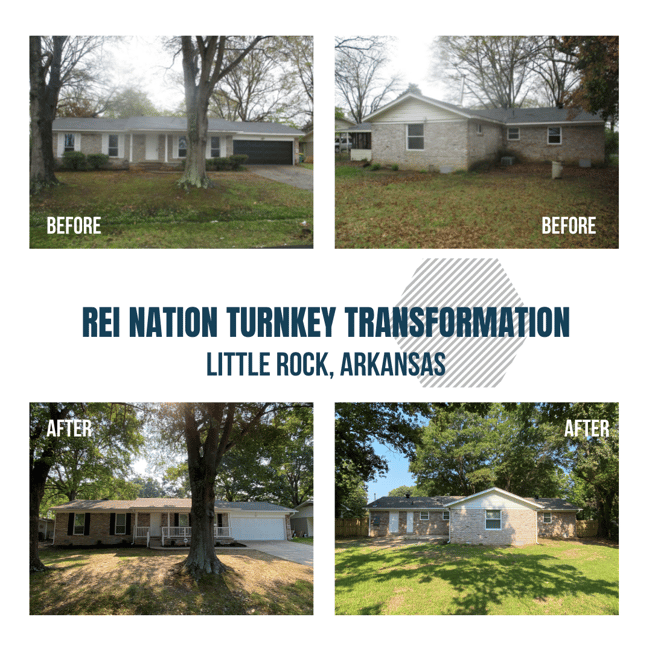 About this Transformation:
Built in 1966

1,723 sq. ft.

3 Bedrooms, 2 Bathrooms

Installed:

New Roof

New Doors

New Vinyl Flooring

New Light Fixtures

New Blinds throughout

New AC

New Water Heater

New

Furnace
Inside: Painted All Walls, Trims, Doors, Closets, Ceilings, and Cabinets

Outside: Updated Siding and Landscaping around the House

HVAC, Electrical and Plumbing Upgraded by a Licensed

Professional




Let REI Nation transform your financial future!