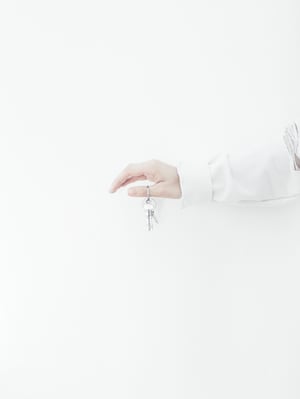 According to a report by Morningstar Credit Ratings LLC, resident retention is up in single-borrower, single-family rentals. Back in 2017, the retention rate rose to over 70 percent in the spring. The most recent 2019 report shows that retention rates have grown significantly since then. In March, it was 80.2 percent! For real estate investors, resident retention is one of the most crucial elements to success.
When residents renew their leases, property owners don't have to worry about the cycle of residents moving out and finding new ones to take their place. While turnkey investors don't have to deal with resident overturn in a tangible way, those periods of time without a renter means lost passive income. For the real estate investor, retaining residents is of utmost priority in over to maximize cash flow.
With resident retention on the rise, what should investors see as the takeaway — and how can we more effectively invest in real estate?
4 Lessons from Resident Retention Rates & the State of Single-Family Rentals
Investors Can Enjoy Greater Stability
The biggest advantage investors can enjoy with increasing resident retention is the increased stability of their portfolios. When residents continue to renew their leases, it decreases any transitionary time during resident turnover. As previously mentioned, this can be an expensive time for a real estate investor, as no income comes in between residents.
In a way, this is why a turnkey provider is so crucial. At Memphis Invest, we prioritize resident retention through our customer service for residents. By providing a quality living experience at fair prices, residents are encouraged to stay longer. Not only that but our management teams, in identifying residents, focus on those who intend to stay for some time.
A lack of turnover creates more stable investments and more reliable passive income. This is only heightened by a robust investment portfolio. Even if there is a period of turnover, you have other investments that can sustain your desire for passive income in the interim.
Check out: 3 Reasons Investors Should Care About the Resident Mindset!
The Market Can Thank Investors
Not only is resident retention up but so is the number of single-family investors. In the wake of the Great Recession, we have seen a surge in investors who buy and rent out single-family homes. In fact, this sector of real estate has grown above and beyond that of multifamily properties in the past decade.
We've seen the number of single-family rentals grow to over 15 million in the United States alone. We know that since the Great Recession, investor interest has only grown. This began with the opportunity found in foreclosed properties and home prices that had bottomed out.
It's investor involvement that propped the market up in a major way. By buying properties across the country, home prices were able to slowly recover as demand returned — albeit in less traditional means. Even now, we see that it is investor involvement that has largely sustained home prices nationwide.
Not only that, but it's small investors — not big investment firms — that dominate the single-family rental space. Out of the 15 million properties, only 200,000 are owned by large institutional investors. 45 percent of single-family rentals are owned by investors with only one property. A larger share (90 percent) are owned by investors whose portfolios consist of ten properties or fewer.
Investor Activity Helps Predict the Market
Increasing investor activity played a large role in market recovery. We know that to be true. But investor activity, moving forward, helps us gauge the trajectory of both individual markets and in the U.S. as a whole. Where are investors buying? Where is volume decreasing? Because investor involvement has largely contributed to property value increases, we can guess that a decrease in investing in a major metro area can be a sign of depreciation to come.
On the other hand, greater investor activity feeds into itself by fueling demand and increasing home values and asking prices.
At Memphis Invest, we try to strike a balance — finding markets that are "hot" but affordable, showing long-term promise and stability for real estate investors.
Passive Income is on the Rise
Lastly, given what we know about resident retention and increasing investor activity, we see growing confidence in real estate investment on the whole. Both of these factors contribute to greater volumes of passive income for investors. With retention on the rise and renting more popular than ever, it's safe to say that real estate investors have more opportunities and avenues now than ever to grow their portfolios and cash flow.
Start investing with a company with a proven track record. Our advisers are waiting for your call!