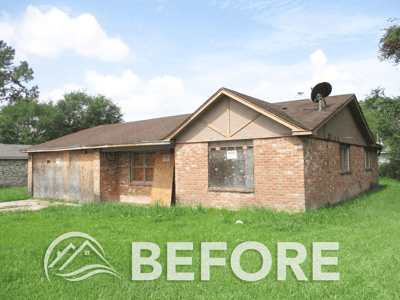 We've got another great renovation for you, coming from Houston, TX! This skeleton of a house was gutted from head to toe and only had a few support beams and its original toilets and bathtubs. Our rehab team worked with a budget of $73,500 which helped transform this house into a fully finished home.
It's no surprise our team was able to completely transform this property into an investment statement-piece. By installing windows, garage doors, a coat of paint and a front door, the exterior of the home was improved greatly. The biggest portion of this renovation was the interior as sheet rock had to be installed as well as cabinetry, doors, and light features among other things. Below we have a full list of improvements and before and after photos of the interior to show you what our team was able to accomplish in only 55 days.
Houston is the fourth-largest city in the nation and the sixth-most populous in North America. It beats out Dallas and Austin as the largest city in Texas with some 2,325,000 residents in the city proper and 5.6 million in the statistical metropolitan area. There's no doubt that Houston tops the national charts in employment growth. One of the big advantages the city has is its access to talent. In other cities, the competition for talent to fill positions is steep, and finding quality workers in order to facilitate business and revenue growth is challenging. For Houston, however, its opportunities for jobs, attractive lifestyle, and other opportunities have given turnkey real estate investors great residents and given residents great alternative to apartment renting.
Related Article: Your Market Update: Houston, Texas Real Estate So Far in 2019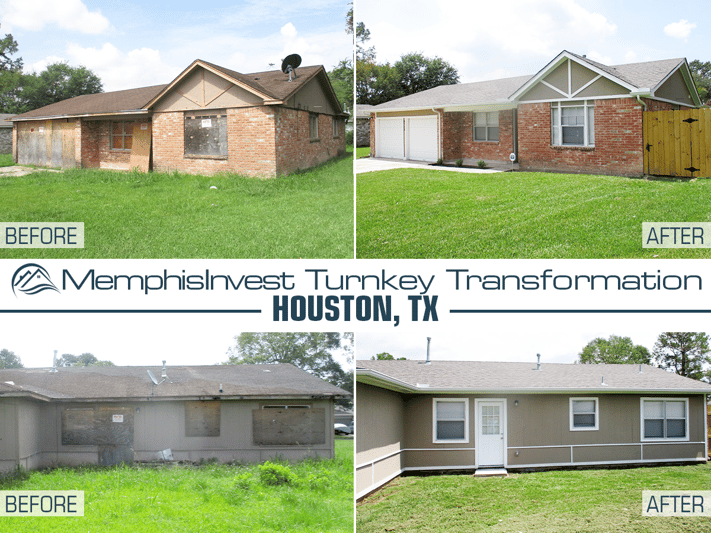 About this Transformation:
The owner of this Turnkey Transformation is located in Wisconsin and has closed on four properties with Memphis Invest so far. Here is some additional info about the home:

- 4 bedrooms, 2 baths
- House was Built in 1983
- 1,277 sq. ft.
- Lot size of .21 acres
- Installed New Roof
- Installed New AC Unit
- Installed New Water Heater
- Installed New Furnace
- Installed New Fence
- Installed New Carpet and Plank Flooring
- Installed New Blinds Throughout
- Installed New Hardware on Cabinets and Closet Doors
- Installed New Light Fixtures
- Installed New Dishwasher
- Installed 2 New Garage Doors
- Replaced all damaged/rotten wood/trim/siding around house
- Painted all walls, trims and doors, closets, and cabinets
- HVAC, Electrical and Plumbing inspected and repaired by a Licensed Professional


Let Memphis Invest transform your financial future!