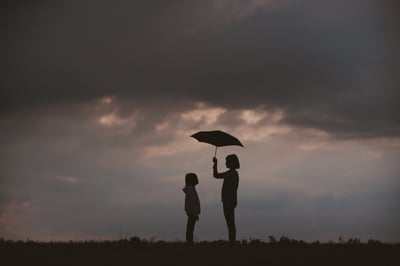 Watching the real estate market from the outside, you might be led to believe that the good times are at the end of their roll. And while rising interest rates, high prices, and other demanding conditions in the real estate market could reflect that across various sectors of the industry, it hasn't been true of one vital, investor-centric niche: the single-family rental.
Both JLL and Seeking Alpha recently published pieces on this fact.
While the rest of the real estate market may be facing something of a crisis in the coming years, single-family rentals are propped up by the strong fundamentals that have created both robust, lasting demand and consistent opportunities for investors.
5 Reasons SFRs Remain Strong Despite Real Estate Woes
Reason #1 – SFRs rise above stagflation.
Over the past year, stagflation has been predicted by economic experts. This is an economic phenomenon once considered an impossible contradiction: a period of both stagnant economic growth and inflation. The result? A crushing economy in which American households are earning less but paying more.
But housing is essential. It's not something we can simply drop from the household budget! Because real estate is a necessity, demand won't ebb when economic conditions tighten American purse strings. This is true of residential real estate (and single-family rentals in particular!) Additionally, investing in real estate is a well-known hedge against inflation.
Inflation can destroy your savings and other types of investments, but not so with real estate. The value of a property increases alongside inflation, helping you maintain and grow wealth even in trying economic times.
Reason #2 – SFRs are in demand now more than ever.
Elements of the real estate market are currently at odds: inventory, demand, interest rates, and asking prices. They're all putting some households in impossible situations where buying simply isn't in the cards. However, that also means that SFR demand is at an all-time high. Occupancy rates, according to JLL, hit a 20-year high of 95% this year.
Rental prices are rising, too, a consequence of insufficient inventory, high prices, and sustained demand. It's important to note, though, that SFR residents tend to be more financially stable than apartment dwellers – their finances were less impacted by the pandemic recession, for instance.
This stability helps maintain and boost occupancy rates.
Reason #3 – Inventory has a long way to go to eclipse demand.
Much of today's SFR market conditions go back to events of over a decade ago. In the wake of the Great Recession, single-family investors snatched up the glut of foreclosed properties, transforming them into rentals. At the same time, former homeowners, burned by the market crash, found themselves less willing to take the risk of homebuying again.
At the same time, the construction sector largely collapsed. Overbuilding was a huge part of the real estate crash, so the remaining builders were understandably apprehensive about making the same mistakes.
So, we're not just contending with a contained, pandemic-era housing shortage: supply has been tight for well over a decade. Even as builders work hard to catch up, they're starting from behind. This inventory shortage has a few consequences:
Fewer available entry-level homes.
Increased market competition.
Fewer houses on the market.
Homebuyers priced out and pushed out.
Reason #4 – The state of buy vs. rent favors investors.
Most of the concerns surrounding the real estate market are firmly planted on buyers. While investors are often buyers themselves, they have the advantage of holding income-generating properties and strategic portfolio growth. Investors are in the position to benefit because the homebuying space is so inhospitable to an increasing host of households.
Renting a single-family home, then, is seen as getting as close as possible to the ownership experience without the risk, headache, and responsibility. It's just the better option for a growing number of Americans, and that's good news for investors.
Reason #5 – Strong fundamentals see renter households staying put.
It's important to note that even in an investor-favorable market climate, success isn't guaranteed. Because interest rates and property prices are higher, investors must be even more diligent in ensuring their numbers add up. Part of that is having the right priorities and strong fundamentals to avoid unnecessary costs – like those associated with vacancy and turnover.
When investors prioritize the quality of their properties and services to their residents, they increase lease renewal and overall occupancy. When that happens, significant costs are reduced that enable investors to maximize their passive income and grow their equity in any given investment property.
Secure lasting wealth through SFR real estate investing...join REI Nation!