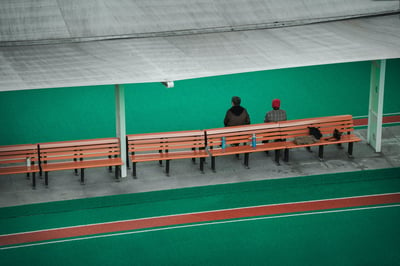 With the real estate market experiencing sky-high home prices and unprecedented buyer demand, real estate investors have to ask themselves: is getting involved even worth it right now?
Recently, The Atlantic suggested sitting out of the housing market frenzy, at least for now. There's some wisdom in this strategy for would-be homebuyers. Non-investors can afford to wait when they may not be able to afford the premium prices on the market.
The State of U.S. Real Estate
The majority of transactions on the housing market have been move-ups: homeowners looking to upgrade their current living conditions. The market is much, much more challenging for first-time buyers. They're not able to take advantage of existing home equity.
Because millennials — the prime demographic for current real estate demand — are the largest generation in American history, demand is overwhelmingly huge. Millennials have been the subject of real estate discourse since the Great Recession. Many blamed their lack of "interest" in buying a home as a reason for sluggish market recovery.
What we know, however, is that the dismal post-recession economy combined with increasing costs of education (and debt) made it difficult for millennials to save for a down payment. That hasn't changed. While elder millennials (who are nearing 40 years old) are more likely to own a home, younger millennials (who are in their twenties and early thirties) are in a tougher spot.
The economic impact and uneven recovery of the COVID-19 recession stand in stark contrast to the flourishing real estate market.
Simply put, when it comes to buying real estate, the mind is willing, but the bank account is weak.
Bidding wars are bigger than ever, pushing home prices beyond already tenuous affordability. So many people have been priced out of the market and — even if they win the bid — they're taking on more mortgage debt than is comfortable or wise.
Is the real estate market really that bleak?
Yes and no.
If you already own real estate, you're at a significant advantage compared to non-owners. You have the growing equity of those properties to keep up with the frenzy and inflation. Property appreciation puts most owners in a good spot.
Not only that, but real estate investors can't afford to sit out of the market entirely. Let's talk about it.
3 Compelling Reasons to Stay Engaged in Real Estate


1. Time is of the Essence
If you want to build wealth in real estate, you need time. While timing the market cycle can be important, waiting too long to invest can be more damaging than jumping in at the "wrong" time. Investors need time to build equity. A buy-and-hold strategy demands at least five years of your time. Some investors will hold for decades to maximize the value of their investment.
You need these years to:
Benefit from appreciation
Maximize depreciation for tax advantages
Pay off mortgages
See rental rates grow
As time goes by, you not only maximize tax advantages (Uncle Sam favors buy-and-hold investors) but you see the rise in property values and rental rates while your liabilities decrease.
You can invest successfully at any age but the more time you have, the better.
2. Value is More Than Cash Flow
Perhaps the biggest obstacle facing real estate investors is sticker shock. Thankfully, rental demand is also on the rise. Prices are rising in the rental sector while they rise in traditional real estate. At the same time, rising insurance costs are eating into our passive income.
It's tough to justify the price tag of the majority of properties on the market — and the headache of trying to win the bid — when it seems like the margins of profitability are shrinking.
Remember, though, the buy-and-hold real estate investment is about more than cash flow. The equity that you build over time — through paying off a mortgage and natural appreciation — is where real value arguably lies. This, combined with cash flow and tax advantages, makes investing worth its while, even in today's market climate.
Don't underestimate the power you have in building equity by using cash flow to pay off your mortgage. You're effectively gaining a property for the down payment alone! This leverage — both from the bank and from rental cash flow — is paramount in maximizing your wealth.
When you're considering the value of an investment, you have to look beyond cash flow alone.
3. Your Strategy Makes it Work
At the end of the day, investors are not stuck throwing elbows in the traditional real estate market. You don't find deals that way — and you're dealing with steep competition. The strategy you choose for acquiring properties makes all the difference in the world.
Working with a turnkey company, for example, means that the properties are already rental-ready and designed for real estate investors from the get-go. You don't have to mess with rehabs or bidding wars.
Instead, you can take advantage of the expertise of others in finding, buying, and rehabbing rental properties in ideal locations within key markets.
Don't limit yourself to investing alone or by "normal" means. There are strategies perfectly suited for markets like this.
We won't pretend this is an easy market for anyone looking to buy. Just don't count the real estate market out just yet. There are still opportunities for investors to flourish. If anything, rental demand is surging and investors are needed now more than ever!
Take advantage of hassle-free real estate investment with REI Nation.