A new survey found that 80% of single-family tenants were pleased with their property management. Single family home tenants are 18 percent more likely than apartment tenants to stay in their current homes five years or longer, suggesting that demand for single family homes, the fastest growing rental category, will be more stable than multifamily demand, according to a new national opinion survey released today by Premier Property Management Group.
One of every four (26%) single family tenant plans to stay in place five years or more, compared to one out of five apartment dwellers (22%), according to a new national survey of renters by ORC International for Premier Property Management. Founded in 1938, ORC International is a leading global market research firm and since 2007 has conducted the CNN|ORC International poll.
Stronger Ratings for SFR Property Management
One factor contributing to single family stability could be high marks renters give the quality of single family property management. Some 80 percent of tenants in single family rentals said their property management was good or excellent compared to only 63 percent of apartment renters One out of four apartment dwellers (26%) rated their management as only adequate,
"With the emergence of the single family rental option, American families have a new housing choice that brings them the aspects of associated with owning their own homes important to families such as living space, privacy, safe neighborhoods and the sense of community— without the cost and risks of homeownership. Single family rentals can be found in virtually every community today and more and more families are choosing single family rentals either as a temporary stop on the road to becoming homeowners or as a permanent solution to their housing needs," said Chris Clothier, director of sales & marketing and partner of Premier Property Management.
Half of Renters Plan to Buy
Over half, 52 percent, of renters, including 60 percent of single family renters and 44 percent of apartment dwellers, said they anticipate becoming homeowners in the next five years. Families with three or more members (64%) and children under 13 (69%) were more likely to become homeowners than the 43 percent who don't plan to become owners.
Clothier said near term interest in becoming homeowners among single family tenants reflects the new roles single family rentals are fulfilling as a stepping stone to homeownership for first-time buyers and as a sanctuary for large numbers of families displaced by foreclosures but who plan to buy again when they can afford to do so.
Rental Lifestyle, not Financing, Keeps Renters from Homeownership
Despite reports that difficulties getting financing are keeping many U.S. renters from becoming homeowners, the survey found that the inability to get a mortgage ranks only third of among the reasons renters don't plan to become homeowners. Among those who do not anticipate becoming homeowners (43 percent of all renters), 29 percent say they can't get a mortgage. More renters report that they don't want to buy a home because they enjoy being renters (40%) or they simply don't want to be homeowners (39%).
Short term turnover rates for both multifamily and single family rentals over the next two years are 56 percent for multifamily and 59 percent for single family rentals. Apartments typically experience an annual 50 to 60 percent tenant turnover.
The survey also found:
Single family renters make more money and are nearly twice as likely to have children as apartment dwellers. Median income for a single family renter is

$75-100,000

(66%) versus

$50,000-75000

(51%) for a multifamily tenant. Single family households are larger; some 65 percent have three or more members compared to 32 percent of apartment households. Some 63 percent of single family households include children; only 34 percent of apartment renters have children living with them.
Most single family tenants are older, aged 35-44 (53%) compared to 14-34 (46%) and 65+ (61%) for apartment dwellers.
Compared to apartment dwellers, single family renters value neighborhood features important to children, such as parks and playgrounds (65% to 71%), good schools (72% to 82%) and safe neighborhoods (97% to 98%).
The survey is available online at http://www.memphisinvest.com/national-renter-survey-2013
and http://www.premierpropertymemphis.com/national-renter-survey-2013.
Methodology
This report presents the findings of a telephone survey conducted among two national probability samples, which, when combined, consists of 1,006 adults, 505 men and 501 women 18 years of age and older, living in the continental United States. Interviewing for this CARAVAN® Survey was completed on January 10-13, 2013. 656 interviews were from the landline sample and 350 interviews from the cell phone sample.
All CARAVAN® interviews are conducted using ORC International's (ORC) computer assisted telephone interviewing (CATI) system. The CARAVAN® landline-cell combined sample is a dual frame sampling design. This means that the sample is drawn from two independent non-overlapping sample frames—one for landlines and one for cell phones.
About Premier Property Management Group
Premier Property Management Group was formed in Memphis, Tennessee by the Clothier family in 2009 and has grown to manage assets in value exceeding $150 million and consisting of 1,700 properties in two Top 20 U.S. Cities. The purpose of founding Premier Property Management Company was to replace the below average property management options for real estate investors buying investment property in Memphis, Tennessee and Dallas, Texas. High quality property management companies providing exceptional customer service simply did not exist. Starting from the ground up, the management company has grown into a leader in developing processes and systems for providing outstanding customer service, seamless accountability and transparent communication. Premier Property Management Group also mentors new property management companies and entrepreneurs entering the property management field.
About REI Nation, GP & Dallas Invest, GP
Both companies were formed to offer real estate investors a passive investment opportunity in two of the top U.S. markets for property investment. Premier Property Management Group offers management services to the clients of each company along with other real estate investors. Serving over 670 clients worldwide, REI Nation, GP and Dallas Invest, GP complete over 400 property acquisitions, renovations and long-term rental placements each year and Premier Property Management Group is on pace to have $250 million in assets under management by July 1, 2014.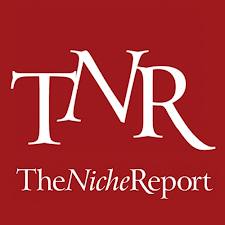 The Niche Report
This article was originally posted by The Niche Report in 2013.