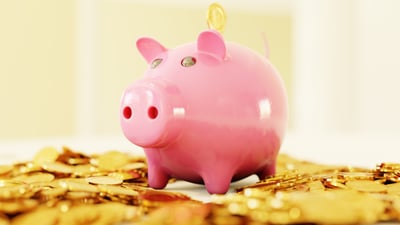 You're in an exciting position if you're on the cusp of investing in real estate. There are endless opportunities before you – opportunities to build lasting wealth, earn passive income, and experience greater financial peace of mind.
Of course, investing in real estate demands due diligence. You've got to start on the right foot, in the right mindset, and with the right tools that lead to success.
Here are our top pieces of advice for new real estate investors!
The BEST Advice for New Real Estate Investors
#1 – Do the research.
You may feel grossly underqualified to invest in real estate. Just remember, you don't necessarily need experience to start or succeed – you just need research and the right people on your side! Before you invest, start by researching how to do it successfully. Check into different investment strategies, the metrics you'll need to measure success, how to evaluate both property and portfolio performance, and the best markets to suit your needs.
There's a learning curve for sure – but if you can avoid beginner's pitfalls and learn on your feet, you'll be off to a good start.
#2 – Understand the frontend costs.
You never want to be surprised by expenses. As a real estate investor, you're not just on the hook for the cost of the property. You must understand both upfront and ongoing costs so that you can cover them while also maintaining a comfortable safety net. You're looking at the property cost, possible commission costs, closing costs, utilities, management, insurance, and renovations. Depending on your strategy, the burden of these costs may not fall on you, or only in part. It's important to know what you're responsible for!
#3 – Plan for the long haul.
Real estate investment is a long game. Because of this, you want to start investing as soon as possible. This gives your income and equity time to grow, which then enables you to scale your portfolio more quickly and efficiently. That consistent portfolio growth is what leads to substantial passive wealth. While you'll want to establish wise exit strategies and account for the relative illiquidity of real estate, go into this business with ambitions to stick with it. Fairweather investors don't get far, but the dedicated do.
#4 – Avoid over-leveraging.
Leverage is one of the great advantages afforded to real estate investors. The ability to use lenders and smaller amounts of your own money means that you can grow more quickly. However, keep a close watch on your debt-to-income ratio. Overleveraging can cause a great debt burden and prevent lenders from taking you on as perceived risk. Don't paint yourself into a box – pace yourself.
#5 – Identify and learn from the experts.
Leverage isn't limited to finance. Because you're going into this brand-new venture with little experience, you need help from the experts. Advisors, real estate professionals, property managers, lenders, contractors, and other vendors will be invaluable assets to you as a passive investor. Partnering with the right people empowers you to build wealth while you learn on the fly while avoiding the big mistakes beginners often make.
#6 – Prioritize portfolio diversification.
Portfolio diversification increases your streams of income while also mitigating risk. You want to diversify in at least two ways: the number of properties you own and where they're located. Diversification in your market protects your portfolio from the impact of local economic turmoil and natural disasters while owning multiple properties softens the impact of vacancies or other major problems.
#7 – Stay on top of your markets.
The markets you invest in can make or break your success. Passive real estate investors ideally target markets that are stable and growing, feature a diverse economy, a growing population, and a consistent balance of supply and demand. Market research is key, and you must go beyond real estate statistics and trends. Look at the whole market and assess it often!
#8 – Combine all the benefits.
Lastly, don't despair if your cash flow isn't immediately what you want to see. The benefits of investing in real estate don't start and end with monthly cash flow. Though it's an important part of the equation, real estate investment is much more. Over time, you'll increase your equity (and net worth). You can also reap significant tax benefits.
The whole picture matters!
Of course, the best step a new investor can take is this: leverage the experts.
Join thousands of REI Nation investors building wealth through turnkey real estate!