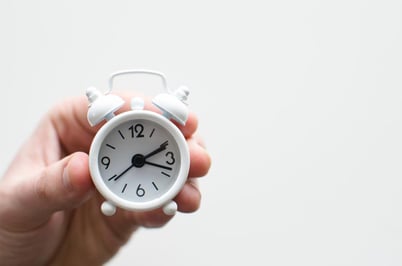 We're surrounded by busy people. You're likely one of them! We always have a million and one things to do and it doesn't seem like we can squeeze in one more thing. No matter how hard we try, it's always a challenge to fit in those trips to the grocery store and that time to visit relatives and spending quality time with the kids.
In a world that never stops, how do you find time for something like real estate investment?
Maybe you really want to, but you just really don't feel like you have the time. Don't worry—you aren't stuck. There are options out there for a time-pressed real estate investor!
5 Tips for Investing in Real Estate on a Time Crunch
Streamline Your Property Buying Process
One of the biggest time sinks that real estate investors have to navigate is the whole process of searching for, bidding, negotiating, and closing on properties. With such a vast sea of options on the market, sifting through them all to find suitable properties, even once you've narrowed down your markets, can be a challenge. Sometimes it's just a big waiting game, waiting for good investment properties to go on the market.
Not to mention building up contacts that will help you find the truly good deals, which is a process in and of itself.
Streamlining your process mainly demands that you outsource parts of the process. It means finding a real estate agent with a lot of experience working with real estate investors and developing contacts in the markets that you want to be in.
From there, you can work on filling out the rest of the process: in out-of-state markets, you can outsource everything from the initial walkthrough to the negotiations and the inspection. While you can be engaged in the process as much as you want to be, you have options. You don't have to bear it all on your shoulders.
Invest in Good Property Managers
Want to save time? Want to avoid taking on a second full-time job? Get good property managers. They are your key to successful passive real estate investment. Plain and simple. Great property managers have several key qualities: they're good communicators, pay enormous attention to detail, love working with people, value customer service and experience, and are quick to spring into action.
Your management team keeps you from having to deal with the day-to-day tasks of owning and operating rental properties. They are your greatest partners and assets in this business.
Focus on Tenant Quality & Retention
Save yourself a lot of time, hassle, and expense. Focus on good tenants and keeping them around. How do you do that? First things first, you invest the time it takes to properly screen tenants. It's a case of spending time on the front end to keep things running smoothly in the long term. Good tenants are more likely to pay rent on time and keep your property in good condition. From there, it's just about keeping tenants happy, which can largely be left in the hands good managers.
What does take a lot of your time? Tenant disputes, evictions, high overturn, and renovations! Keep retention up and hold on to great tenants and you'll be able to avoid a lot of problems and headaches.
Automate Everything
If you can automate it, make it so. One of the easiest things to automate is rent collection. Online platforms like Cozy exist to make your life easier by providing a one-stop shop for rent collection, tenant applications and screenings, background checks, and more. It's a great tool for you and your managers.
The better your systems are, the more time you'll save. While it may take you time to figure out what works for you, once it clicks, it'll all be worth it.
Passively Invest with Turnkey Real Estate
Naturally, we have to mention turnkey real estate. For those unfamiliar, here's a quick rundown: a turnkey provider such as ourselves buys ideal investment properties, handles renovations, and sells properties to you, the investor. In some cases, these properties are already generating rental income. With in-house property management, all of the day-to-day operations are taken care of. Investors receive regular updates and have access to our portfolio advisors.
For real estate investors on a time crunch, you really can't beat turnkey real estate investing. It's as passive as it gets. The process of searching for and dealing with sellers is cut out, and the provider handles the majority of the time-consuming elements of investing.
For you, it's about steering the ship. And really, isn't that what you want?
Begin your financial legacy today. We're invested in your success!