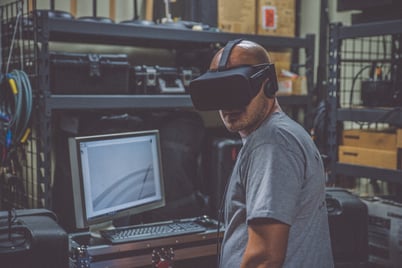 We live in a technological world—it's evident all around us! Whether we notice it or not, we are constantly connected to smartphones and televisions, working on tablets and laptops, and we can be instantly connected to people thousands of miles away and even on the other side of the world.
Even ten years ago, so much of what is possible today was just a dream. For real estate investors, the impact of technology on our businesses can't be ignored. Just as the technology around us is evolving, it's evolving in our investments, too. Innovations are being made all the time, and we have the opportunity to capitalize on them to increase efficiency, improve systems and security, and increase profit margins.
Keeping up with technology may seem like a futile endeavor—after all, it seems like every year, the next big thing comes along and makes last year's new technology obsolete. But you just might be surprised how real estate investors can benefit from tapping into the opportunities offered by technology!
Why Keeping Up With Technology Matters for Real Estate Investors
Stay Ahead with Big Data
Now more than ever, we have access to information. In the days before the Internet, it was so much more difficult to get ahold of market data without going through other real estate professionals, government records, and hard-copy publications. Information may have been incomplete or not totally up-to-date.
As a real estate investor, finding the best rental properties was just about impossible without the help of an agent who had the inside know-how in the market you wanted to be in unless you were an agent yourself.
Today, we have a wealth of information at our fingertips. In an instant, you can go to a website like city-data.com and have instant access to a wealth of demographics, history, data, and projections for any city in the U.S. Then there are big-name real estate websites like Zillow, Trulia, and Redfin that put listings for real estate just a click away.
And even if you're not hunting for properties yourself, it's easier than ever to find and keep in touch with a real estate agent—locally or across the country.
The time and effort needed to research, investigate, and hone in on markets and properties is easier than it's ever been, all thanks to big data—which is, in simple terms, large sets of data that are computed and analyzed to reveal trends, patterns, and associations.
For real estate investors, data-driven investing is hugely beneficial when it comes to analyzing the value and income-earning potential in any given investment property. Upstarts like Revestor are helping provide such data in a search engine to help investors evaluate properties.
Data isn't meant to replace real estate professionals or expert advice—but it can help experts specialize and help investors make more informed, faster evaluations on markets where data may once have been difficult to get ahold of.
Organize and Streamline Management Processes
Stepping beyond the initial steps of market research and property acquisitions, there is the benefit of technology for property management. More and more, technology is making management more efficient. For the owner, that means it's easier to scale and grow with your management team as technology helps streamline their processes.
Increase Access to Investment Opportunities
One of the biggest advantages offered by technology in real estate investment is just how small it makes our world. Whether you want to invest a state away or across the world, it's all possible. Naturally, it's important that you do so with the same risk management you would with any investment: but it doesn't change the fact that the entire world has opened up to us in a way it never has before.
Create an Expansive Network of Support
We can instantaneously communicate with anyone around the world. For the real estate investor, that means creating a network we can rely on.One of the greatest advantages to technology in our world today is just how connected it can make us.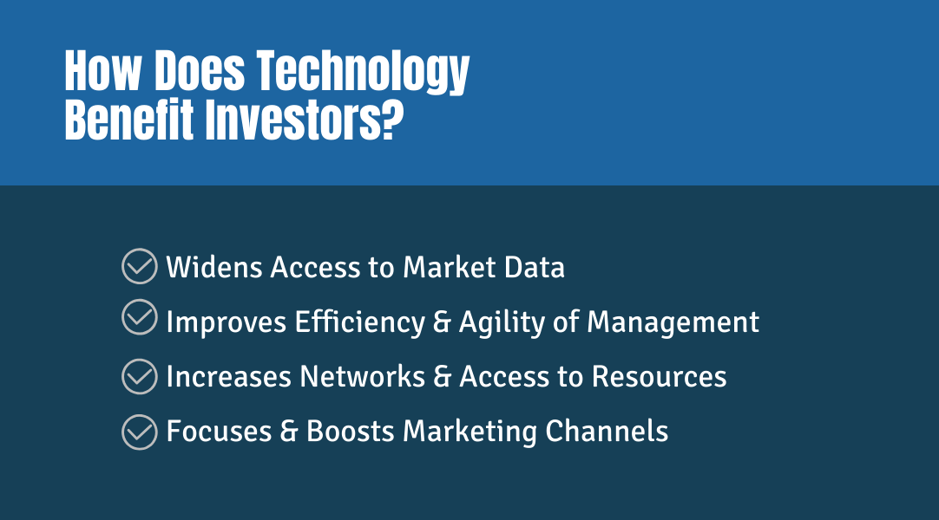 It's not just about staying in contact with your property management team or your agent—you can connect with like-minded investors and glean wisdom from their experiences, strategies and plans. The Internet has become a hivemind for virtually every industry—real estate investment included. Communities like BiggerPockets have created a space for investors to share information so that you don't have to figure anything out in a vacuum.
Connectivity has it's drawbacks, but used correctly, it's an avenue to find partners, mentors, allies, and friends.
Connect with a Wider Audience
Technology has given us the keys to markets that we never may have reached before. Marketing with new technology—through social media, web ads, SMS, newsletters, and blogs—allows real estate investors and property managers to target audiences with unprecedented specificity. If you were to, for example, take out a newspaper advertisement or listing your property in a realty magazine, you have no control over who would see your ad. And print advertising is not particularly affordable!
Digital advertising has opened up the opportunity to experiment with audiences and target individuals in cities and even neighborhoods. Ads can be produced quickly and cheaply for A/B testing so that you can figure out what actually works and attracts renters or buyers.
If you're writing a blog and building a brand, there's no better place to do it than today, online. Reaching big audiences is possible, but more importantly, reaching the right audiences is possible.
Opportunities and Innovations in Technology for Real Estate Investors
If we're painting the opportunities in technology for real estate investors in broad strokes, we can only go so far. There are distinct advantages to specific, particular pieces of both established and emerging technology for real estate investors that can't be overlooked or understated.
Soc
ial
Technology
Facebook
Facebook is the social media platform that launched them all. While many came before, like MySpace, Facebook is where social media gained mass worldwide appeal. It's still the place for businesses to be if they want to reach the most people with their advertisements and many people will sooner search Facebook for a company before they go to Google.
Twitter
144-characters can hold a lot of information, and the instant, news-driven nature of Twitter makes it ideal for keeping in-the-know with news and resources. For investors, it's a great tool for following industry news and other professionals in real estate.
LinkedIn
While LinkedIn may not be as "fun" as Facebook or other more casual platforms, it plays a valuable role for any professional, especially if you're looking to network, find employment, or hire. They also have a library of blog articles that span a wide variety from general business down to specific industries.
Forums and Communities
We've already mentioned BiggerPockets, and we can't overstate the value in joining a specific community for real estate investors. There's so much value to be had in networking, even casually, with investors from all over the country. Even if you don't engage in the discussion, just reading threads can be helpful. These communities also feature blogs written by investors and industry professionals that come from all angles and niches—you'll have no shortage of perspectives to learn from!
Instagram
This photo-driven platform can be powerful for marketing your investment properties to the masses. Now that Instagram allows you to include multiple photos in a single post and supports advertising and videos, it's even more versatile for marketing your properties.
YouTube
As the market strategies go above and beyond property photography, YouTube can be a platform for uploading home tours. For those looking to build more of a mentoring and blogging presence, you could use a channel for posting advice, vlogs, and visual content to detail the investing process.
Marketing
Tec
hnology
Drones
The use of drones in the private sector is growing more and more common. For those in real estate, they present a distinctive marketing opportunity. High-flying views of properties and land, with impressive shots of skies, cities, and sunsets, drone footage creates a modern and visually stunning way to market your properties. This type of footage appears very lux, as it used to only be possible through high-end marketing firms with their own drones or via helicopter.
Virtual Reality
Virtual reality is no longer something reserved for the future. We're living it! Though most commonly thought of as being applied to video games, virtual reality is used in far more important and interesting applications. For example, did you know that healthcare professionals can use virtual reality to practice complex procedures beforehand? Or that museums are beginning to experiment with virtual reality to perform virtual tours?
And that brings us to the application of virtual reality in real estate: virtual tours. While your average real estate investor likely won't be utilizing this tactic, it's wise to be aware of it. Most of us have probably already used rudimentary virtual reality like Google Street View to scope out distant real estate markets and neighborhoods. And technology will only keep growing!
PlanOmatic is another example. It combines a floorplan with high-quality photography, so that viewers get a more comprehensive idea of the property from specific rooms and angles. MatterPort and Floored are two other companies utilizing VR technology in the real estate industry. VR is here—and we can all embrace its benefits.
Finance Technology
Investment Analyst & Money Management Apps
With the growing use of handheld technology, app development is a growing and vibrant industry. For investors, the ability to access and manage your money on-the-go is a valuable and precious resource. So many apps allow you to see all of your money in one place—like Mint, one of the most popular and widely used money management apps. You can see every bank account, investment, credit card, transaction, and manage upcoming bills—as well as work on improving your budget.
Specifically for real estate investors, there are apps that have been designed to help vet properties and calculate projections for investments. One such app is the Real Estate Investing Analyst for iOS. This app evaluates a property based on metrics like offer price, financing, cash-on-cash return, taxes, expenses, and more. For a real estate investor, this may be faster and more efficient than making pen-and-paper calculations.
Scour the app store for highly-rated apps for both iOS and Android—you may be surprised what you may find.
Crowdfunding
Crowdfunding in real estate is the big buzz lately. While crowdfunding has been big in the world of charity and entrepreneurship on platforms like Kickstarter and GoFundMe, it's only in the last few years that real estate investment has utilized crowdfunding. Fundrise was among the first platforms to capitalize on this model, though it's hardly the only one out there. A quick internet search will show you that many companies doing the same thing.
The idea is that there are many markets out there that are unaffordable for all but the highest echelon of real estate investors or unless you are working through an REIT. Crowdfunding works to solve that problem by allowing investors to pool resources—for as little as $1,000 in Fundrise's model—to invest in larger projects in markets that would be inaccessible to investors flying solo.
The idea is to increase real estate investment accessibility through a collaborative partnership and reap the rewards.
There are definitely kinks to be worked out in investment crowdfunding, and it's not something we recommend investors hang their hat on—but it is certainly changing the way we think about and do real estate investment on a grand scale.
Manag
ement
Technology
Property Management Platforms
Management platforms like Cozy (which we've talked about many times on our blog) help managers by allowing online rent collection, providing tenant screening tools, collecting and storing renter applications, calculating rent estimates so that prices remain competitive and profitable, and more.
Many other similar platforms exist to help managers eliminate paper and stay organized in their day-to-day operations.
Smart House Technology
Home tech gadgets aren't just a neat little thing for our own homes. Smartly used, investors can greatly benefit from "smart" house technology for their investment properties. Think to what will benefit your bottom line—energy efficient appliances and fixtures, low-flow toilets, water-saving faucets and shower heads, smart thermostats—all of them add up when it comes to cost-savings on utilities!
There's also considerations on going greener through innovations like rooftop solar panels. Then there's actual smart technology that can help reduce your risk: a smart security system like Canary that lets you monitor your property from wherever you are, or a smart door lock that makes changing locks after your tenants leave a breeze, and smart smoke and CO detectors that notify the authorities and your management at the first sign of trouble.
Building Technology
What do innovations in building materials have to do with real estate investors? Plenty. Innovations in this realm—the creation of longer-lasting, more durable, efficient, cost-effective building materials—is good news for every owner. It means the reduction of maintenance and repair costs in the long and short-term.
For instance, did you know that there is a self-healing concrete in development? Microbiologist Henk Jonkers developed it by mixing concrete with a water-activated bacteria. When the concrete cracks, water inevitably seeps in and activates the bacteria. The bacteria capsules dissolve and then create limestone, effectively filling the cracks.
It's advancements like these that we have to look forward to!
What If I'm Not a Tech Savvy Real Estate Investor?
If we're being realistic, we know that not every individual is that great with technology. It's hard to keep up with it all. It's hard to know what technology is actually worth pursuing. What's in one day might be out the next, or it might just not be all that much better than doing it the old-fashioned way.
So what's an investor to do?
How to Adopt New Technology Into Your Real Estate Investment Strategy:
1) Research the technology thoroughly.
Not every new technology is created equally. A savvy investor doesn't jump on every new trend just for the sake of it. New technology comes with it's fair share of risks, and those risks should be evaluated before you make it a trusted part of your system. Has this technology proven itself? Do other investors stand by it? Are there any known bugs, flaws, or security issues?
If anything, there are some pieces of technology that are nothing more than passing trends. You want to be sure that this technology isn't just a gimmick. Test whether or not it truly improves upon what was already there, or if it is redundant.
2) Where possible, test it out on a trial basis.
One of the best ways to vet new technology is to try it out for yourself. This is a lot easier when it comes to software and apps versus hardware, because they will usually have free trials for you to capitalize on. If you're curious about a program, app, or system, see if there is a trial offered. Test it out for yourself. Remember, new technology takes time and effort to learn how to use. Some things will be easier to use than others, and all new things take time to get the hang of: especially if you're not tech-savvy.
Don't be afraid to take advantage of any help desks and hotlines that are available. Use FAQs, guides, tutorials, and walkthroughs to help you get going. Practice. If you don't know how to use something, you aren't likely to use it: and if you do, you likely won't be getting as much out of it as you should.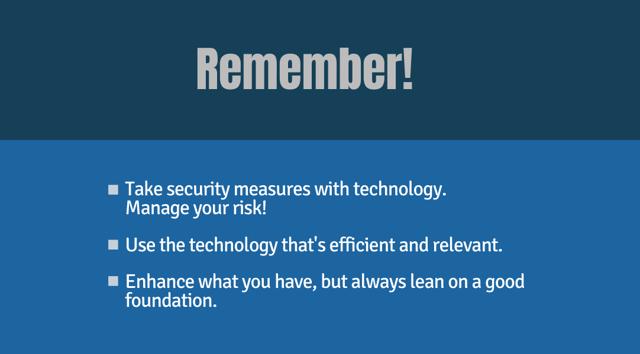 3) Weigh whether or not you'll truly use it.
Some people just aren't wired to use technology. We have our preferences and habits, and sometimes we just don't like to break out of them, no matter what. Maybe there are just some kinds of technology you know you won't use, and some kinds that really make you excited. Start identifying what makes you excited and what baffles you, frustrates you, or makes you not want to try. It's likely you won't use it if that's the case, and it's not worth the cost.
If you're excited about the prospects and potential of a piece of technology, you're much more likely to use it.
4) Introduce the technology slowly. Build habits around using it.
Recognize that change won't happen overnight: new technology does take time to learn. It takes time to adapt to. Learning it on your own is one thing, but it's another to bring it to a team as well! Remember that new systems and technology must be brought in slowly.
5) Don't introduce too many new elements at once.
Too much technology can be overwhelming, especially if you're not used to using a lot of it. Some people, especially the younger generations, are so immersed in technology that adding something new isn't a big deal. But if you're not used to it, it can be too much to handle! If you want to effectively use technology, take it one step at a time. Don't overload yourself mentally with too many new things at once—or something is bound to get lost in the shuffle.
What You Really Need to Know about Technology in Real Estate
At the end of the day, there are a few things that real estate investors really need to know about technology. Technology can be enormously and wonderfully helpful to us. There are so many incredible tools on the market right now. Innovation is happening all the time. It's exciting, it's thrilling, and this is truly one of the best times to be investing in real estate.


But here's what else we need to realize as investors: real estate investment is already trusted and proven. With or without new advances in technology. While they can help us, we've done just fine without so many of those advances for decades. They aren't totally necessary: what is truly important and truly essential to success is real estate investment is a solid foundation in knowledge and wisdom in the field.
You can supplement that knowledge with the help of technology to make the process easier, but you can't replace it!
The latest trends and tech can't take the place of a good foundation.
If we as investors get so fixated on riding new trends—be it in technology or otherwise—we may lose sight of what really works! Chasing something that is always changing and growing doesn't work. Obsessing over the latest thing doesn't work.
Carefully choosing the tools that will enhance your business, building off of the strategies you already know work, does.
Happy investing.
Let us invest in your success! Check out our Guide to Turnkey Success.