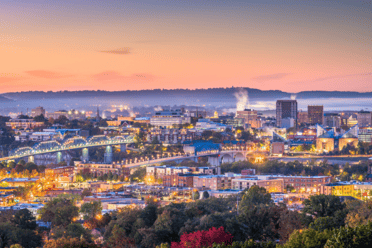 REI Nation calls Memphis home. This famous southern city is near and dear not only on a personal level but on a professional one as well. While we have expanded into real estate markets across the South and beyond, Memphis is where we first cut our teeth nearly twenty years ago.
Real estate investors would do well not to underestimate the city of "grit and grind." The opportunity here has been steady and increasing.
Here's everything that savvy investors need to know about Memphis, Tennessee.
Welcome to the Bluff City
Memphis is a world-renowned city, full to the brim with historical significance and industrial innovation. Home to Graceland, modern "juke joints" on Beale Street, and the best barbecue in the nation, Memphis is more than just a tourist destination. It has been increasingly recognized as one of the best places to live and work for young professionals and entrepreneurs.
Memphis boasts a population of 651,932 — just behind the population of Tennessee's biggest city, Nashville. That's more than Atlanta, which had a recorded city population of 488,800 in 2019. The Memphis metropolitan statistical population is over 1.3 million, designating it as the 43rd largest metro population in the country.
Historically speaking, Memphis has been a titan of industry and agriculture. After the end of the Civil War, Memphis saw dramatic 20th-century growth as one of the world's largest markets for cotton and lumber. Today, Memphis leads the nation in commerce and healthcare and is the home of titans like FedEx and St. Jude.
This city is also home to nationally recognized attractions like:
The city is home to numerous arts and entertainment institutions as well as historic buildings such as the Peabody Hotel and the Orpheum theater.
Over the years, Memphis has steadily diversified its economy and engaged in massive revitalization efforts. As a result, the city is increasingly economically stable while also remaining highly affordable.
The Memphis Economy
The increasing diversity of Memphis's economy is what makes it such an attractive market. No longer an agriculture-based economy, Memphis has an economic base largely composed of financial services, manufacturing, commerce, nonprofits, science and technology, and healthcare.
At the same time, agribusiness is still a significant part of Memphis's makeup. 40% of the nation's cotton crop is traded in Memphis, even today. Lumber, paper, soybeans, and other agricultural products are staples in the city's economy.
Transportation and shipping also play a vital role in Memphis. The Memphis International Airport is usually recognized as the second-largest cargo airport in the world — only second to Hong Kong. In 2020, they saw some 4.79 million tons of cargo traffic. This year, they took the number one spot for the first time in twelve years.
Memphis is home to three Fortune 500 companies as well: FedEx, AutoZone, and International Paper. Tennessee is home to eight Fortune 500 companies in total, though Memphis hosts the most out of any city in the Volunteer State.
Recently, Amazon announced a delivery station will come to Memphis, signifying hundreds of jobs that will pay a $15 starting wage.
The U.S. Census Bureau reported 70,891 business firms in 2012. Of those firms, 35,710 were women-owned and 43,949 were minority-owned. WalletHub ranked Memphis #21 among large cities for the most diversified economy in 2021 out of 63 other large cities. Studies also indicate great potential for future prosperity in Memphis, placing in the top half of a study published by the financial website LendEDU.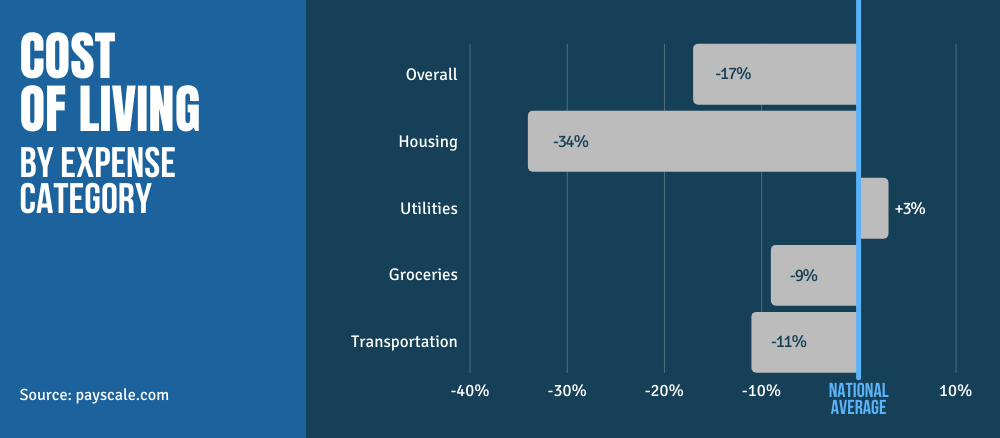 Major Employers in Memphis
FedEx Corporation (30,000)

Shelby County Schools (15,000)

Tennessee State Government (15,000)

United States Government (13,000)

Methodist Le Bonheur Health Care (13,000)

City of Memphis (8,200)

Baptist Memorial Healthcare Corp. (7,300)

The Kroger Co. (6,200)

Shelby County Government (5,000)

St. Jude Children's Research Hospital (4,700)
More About St. Jude Children's Research Hospital
St. Jude leads the way in treatment and research for childhood cancer. Their efforts and developments have helped the survival rate for children with cancer rise to 80 percent overall and 90 percent among patients with acute lymphoblastic leukemia, the most common form of pediatric cancer.
St. Jude also has a significant economic impact on Memphis. Their annual fundraising marathon had a $30 million impact on Memphis in a single weekend in 2018. Not on that, but their planned $1 billion campus expansion will add at least 2,000 new jobs.
St. Jude and the other healthcare systems in Memphis are known for the quality of their care, treatment, and research. As a result, they are not only valuable members of the Memphis economic landscape, but they attract high-quality healthcare professionals.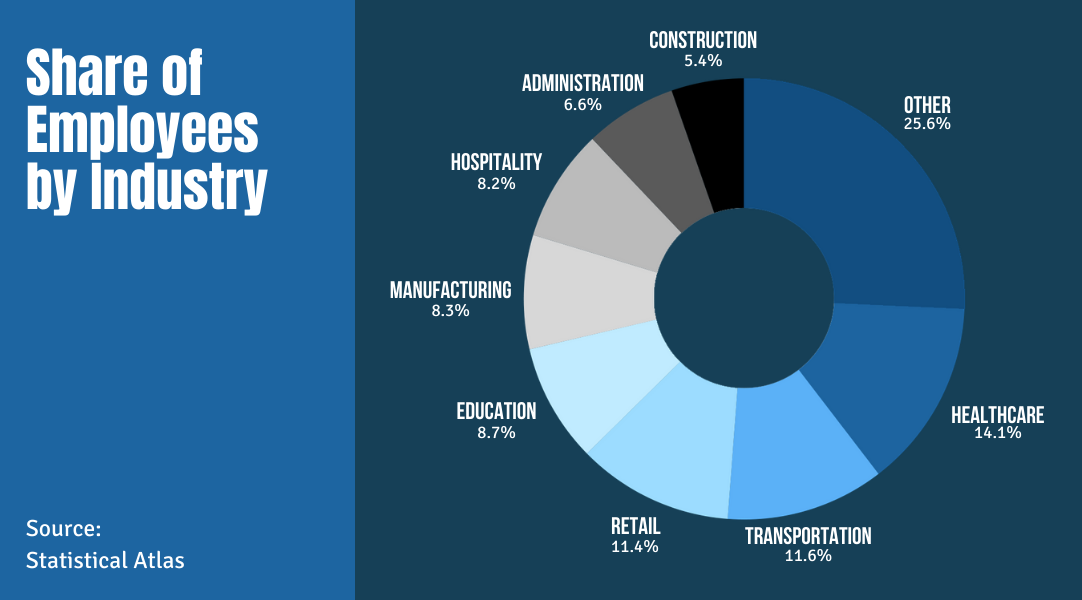 Income, Industry, and Population
Because Memphis is known as an affordable city by just about every metric possible, it comes as no surprise that household income is more modest here. A lack of income tax plays a large role in the overall lower cost of living, the affordability of doing business, and as a result the steady population growth.
The household median income in Memphis was $54,859 in 2019 — representing 7.04% year-over-year growth and a 3.38% 3-year change.
Economically speaking, that means that Memphis saw an income growth rate exceeding Tennessee (+5.15%) and the United States as a whole (+4.21%) between 2018 and 2019.
Forbes ranked Memphis #111 out of 200 in the Best Places for Business and Careers. While that may seem modest, the city ranks above New York, NY, Los Angeles, and New Orleans, among other significant metro areas. Memphis was ranked #40 in the cost of doing business.
Overall, Memphis has a $78.8 million GDP (2019) that has grown steadily for the past decade.
One of the recurring themes you will find when looking at Memphis's economic and population statistics is consistency. While Memphis has not been exploding in population growth like a traditionally hot market might, growth has been steady over the past decade.
In fact, the Memphis metro has only increased in population since 1950. This growth has been modest, but it is steady and consistent. Between 2010 and 2018, Memphis saw a 3.8% increase in population.
The Pandemic's Impact
Of course, like many markets, Memphis was profoundly impacted by the COVID-19 pandemic. Memphis, with major tourism and restaurant sectors, was hit hard by the coronavirus recession. Though unemployment is high and Shelby County seems to be lagging behind the state and the country in terms of recovery, there is still a silver lining to 2021 and beyond.
Chad Matheson, Director of Market Research and Strategy for the Greater Memphis Chamber, reported that 65% of jobs lost during the pandemic had recovered. Though the unemployment rate is still high at 6.8% as of February 2021, it is significantly lower than the July 2020 high of 14.8%.
The transportation, trade, and utility sectors have bounced back to pre-pandemic levels. Construction has exceeded them. And ultimately, Matheson believes that Memphis's healthcare innovations and manufacturing industries are expected to be real catalysts in long-term recovery for Shelby County.
In April 2021, Memphis Mayor Lee Harris shared an updated $1.4 billion Shelby County budget. The proposal included no tax increases or cuts but focused on directing funds to COVID response teams and educational institutions.
Memphis was adding jobs again early into the pandemic — though experts note that this is primarily because Memphis is home to many major employers that have remained largely stable. It is the recovery of small businesses over time that will give a real indication of market recovery.
Real Estate Statistics
What Properties to Expect in Memphis
If you're buying residential property in Memphis, chances are it was either built between 1940 and 1969 (42.75%), or between 1970 and 1999 (40.6%). This means that the market is ripe for investors who want to claim older homes and force appreciation through renovation.
The vast majority (60%) of properties in Memphis are single-family residences. Only a quarter of all homes are multi-family apartment complexes.
This, naturally, informs the surge of interest in the Memphis market as single-family, more suburban properties have increased in popularity throughout the 2020 pandemic. This is largely in part to their increased square footage, the distance between neighbors, and access to private outdoor spaces.
Historical Real Estate Performance
Memphis has had solid real estate performance since the Great Recession. In the past five years, properties have appreciated by 39.9%. The ten-year rate is 21.7%. Historically speaking, Memphis has endured as a city through a growing real estate market and an attractive cost of living.
However, we know that 2020 was a turning point not just for Memphis real estate, but for the world. In many ways, 2020 accelerated extant real estate trends. For Memphis, this meant appreciating home prices, lagging new home construction, and increased investor activity.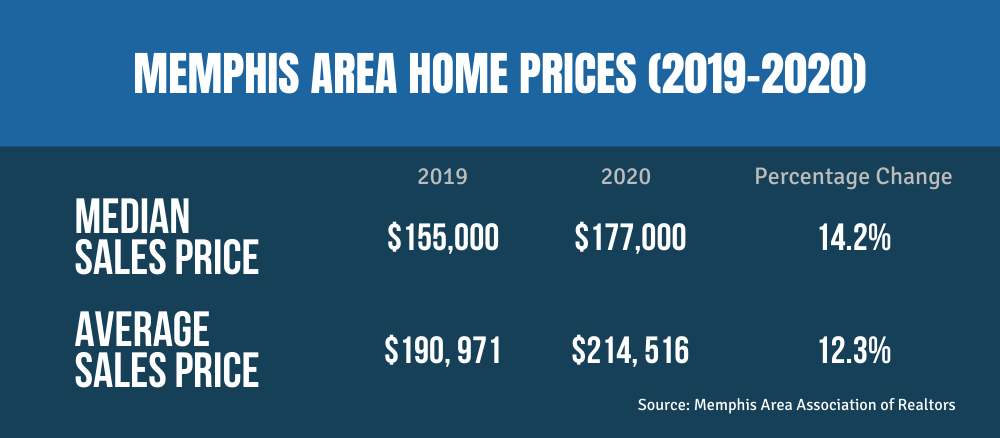 Performance in 2020 and Beyond
As we know, 2020 was a wild year in real estate. The story wasn't different for Memphis's real estate market. Nationwide, we saw a true seller's market emerge as COVID caused a drop in inventory. Due to the pent of demand, sellers began to see multiple offers while buyers saw slim pickings and skyrocketing prices.
That's been the case for Memphis, too.
Reappraisals
This year, Shelby Country began its reappraisal process that takes place every four years. Between the 2017 appraisal and 2020 appraisal, homeowners were shocked to see their home values rising by 20, 30, and even 50 percent.
Inventory
Like many U.S. real estate markets, inventory was an issue before the pandemic hit. The pandemic made inventory that much tighter. Perhaps MAAR (Memphis Area Association of Realtors) President Kathyrn Garland said it best:
"Surprisingly, it has been completely bananas, for a lack of better terms, I'm kind of speechless sometimes with how insane the [Memphis] housing market is,"
President Garland also pointed out that it is this lack of inventory driving up Memphis-area home prices. Overall, housing prices rose by 14% in Memphis throughout 2020. Not only that, but days on market are shorter than ever.
Still, Redfin classifies the Memphis market as "somewhat competitive" with most homes selling slightly below list price. Hot homes may receive multiple offers and sell for 3% above the list price. What's shocking is the time these homes are on the market. Most inventory will be on the market for just 28 days while hot homes can be pending in just 8 days.
To put it all in perspective, let's talk numbers. In mid-September, there were some 2,900 active listings across Shelby, Fayette, and Tipton counties. That's 30% fewer listings than in September 2020 and a meager 45 days' worth of inventory.
Normally, a market is considered a seller's market when there are less than six months of active inventory.
Inventory may have been down, but sales were not. 2020 saw 19,660 units sold in the Memphis area (a 0.4% increase over 2019) at a median price of $177,000 (an increase of 14.2% from $155,000 in 2019).
Affordability
As with many markets, Memphis is struggling most with a shortage of affordable housing. Homes between the $75,000 and $150,000 mark are virtually nonexistent. This has caused Memphis neighborhoods like Orange Mound to skyrocket in popularity for their revitalization potential. Of course, community members are quick to say that they're not interested in selling to flippers — they want people to invest in the community.
Investment
Time will tell just how permanent remote work will be in a post-pandemic world. What we do know is that investors are anticipating smaller cities and more suburban and rural areas to see a significant surge in the coming years.
Out-of-state investors have been flocking to Memphis. The Sunbelt and adjacent markets, like the Mid-South, have seen great success in a year that was rough for primary coastal markets.
The affordability in these markets also incentivizes investor activity and in-migration. These small, less dense markets offer much more space at a much better price point.
What About Renting?
The rental rate is much higher in Memphis than it is nationwide. 54.5% of Memphians reportedly rent. In 2020, only 30.4% of all Americans were renting. Not only that, but rent prices have grown more consistently in Memphis than in Tennessee or in the U.S. as a whole according to the Department of Numbers.
These are 2019 numbers.
Real Gross Rent in Memphis, Tennessee
| | | | |
| --- | --- | --- | --- |
| | 2019 | 1 Year Change | 3 Year Change |
| US Median Gross Rent | $1,097 | +1.86% | +6.82% |
| Tennessee Median Gross Rent | $904 | +3.08% | +7.11% |
| Memphis, TN Median Gross Rent | $949 | +4.40% | +3.94% |

The average growth in three years is closer to the one-year change in Memphis. With that in mind, we can expect more consistent levels of growth year by year.
Where rent affordability is concerned, Memphis took a 20.76% fraction of median household income in 2019. That compares in step with the national rate of 20.03%. This percentage has dropped over the years, reflecting stability and affordability as median income increases.
With that said, there are shares of the population who feel overburdened by rent. Like many metro areas, affordable rental properties are difficult to come by.
Key Real Estate Characteristics
An Affordable "Big City"
Affordability has been of contention across the United States. The COVID-19 pandemic, on one hand, lit a fire under the real estate market while also putting many Americans in financial jeopardy. This, in many ways, exacerbated the issue of affordability. Americans were stressing about money while home prices skyrocketed.
Even though median home prices have certainly risen, Memphis has not abandoned its slow-and-steady patterns. The market is considered highly affordable, particularly for investors. House Beautiful just named Memphis #1 among the "Biggest Cities Where You Can Get the Most Value for a Home."
Their reported 2021 median home price for Memphis is just $171,488 — compared to the national median of $266,104. That's clearly more affordable, even though Memphis had a bigger boost in home values over the last year.
Not only that, but when we look at the Cost of Living, Memphis undercuts the national cost of living in every category except utilities.
Overall, living in Memphis costs 17% less than the national average. Housing is 34% less expensive.
Steady like the Mississippi
Unlike cyclical, more volatile real estate markets, Memphis is more linear. This means that growth is slow and steady — in contrast to the yo-yo of hot and cold we see in other markets.
While in some regards this can sound disappointing, it is particularly beneficial for investors looking to build a solid, reliable real estate portfolio. Because the market is quite predictable and more slow-moving, there are no fears that properties will become over-valued.
Because the prices in the Memphis market are favorable, particularly for out-of-state investors, it is easier to see positive cash flow and a solid ROI even without factoring in natural appreciation.
2020, in many ways, broke Memphis's more even-tempered pace but not so much that there are worries of overpaying for properties - that is, unless you wind up in a bidding war.
No Bubbles
While a housing bubble may emerge in the future, Memphis has the advantageous pattern of slow growth that prevents housing prices from running amok. Even though Memphis was hit hard by the Great Recession, it largely had regained its footing by 2016.
Of course, markets that struggle most during recessions are those that were over-inflated to begin with. But overall, that's not Memphis. Despite tight inventory, the comparatively modest price growth and market competition mean that things are less likely to get out of hand and come crashing down later.
Incentives for Investors
Naturally, real estate investors have plenty of incentives for choosing Memphis for their investment portfolio. Between affordable property prices and rising rental prices, it's easier to find a property to suit your expectations for ROI.
Steady Rentership
The high rate of rentership in Memphis (almost double the national rate) bodes well for anyone who wants to invest — particularly in single-family homes. A high share of renting households means that investors should have no problem filling vacancies. This is particularly true for well-kept single-family homes that appeal to the middle to upper-middle-class demographic.
With the influx of young, millennial professionals, Memphis' renter numbers are unlikely to drop anytime soon.
Forecasting Appreciation
Revitalization efforts in Memphis have been well documented for the better part of a decade. Even in 2020, analysts see the city as primed for renewal. Home values are expected to rise in general, but revitalization efforts will only boost property values. As developers and investors take over and transform the vacant or decaying buildings and inject value back into dying neighborhoods, appreciation is natural.
Memphis has had a cumulative appreciation of 41.36% over the past decade — ranking in the top 40% nationwide. Naturally, different neighborhoods and sectors of the city will include different rates of appreciation or depreciation.
The Bottom Line for Memphis Real Estate
When it's all said and done, Memphis is a city that makes the most out of a little. However, despite its ongoing challenges due to economic issues, it is poised for revitalization, new business, and to continue its status as one of the best places to work and live.
Real estate investors would do well not to ignore the signs. Affordable housing in a prime post-pandemic market known for its long-term stability is difficult to pass up.