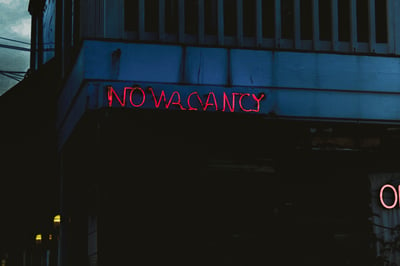 While much of the news has been focused on the traditional real estate market, investors know that there is more happening in more niche areas of the market. Beyond buying and selling, the rental market is seeing its own upheaval.
To set the groundwork for this conversation, here are a few facts to keep in mind:
The S&P CoreLogic Case-Shiller National Home Price Index rose by 11.2% in 2020 (the highest rate since 2006).
Low mortgage rates have incentivized buyers.
Demand for single-family housing exploded in 2020 due to the pandemic.
Inventory shortages drive up both demand and prices.
We're undoubtedly in one of the more intense seller's markets in memory. Of course, with this frenzied market has come some serious frustrations and concerns — namely for buyers.
The 2021 Rental Market Faces Big Challenges
What we saw in 2020 was a shift in priorities. We know big cities faced drops in both population and demand as Americans began to move out of crowded metropolitan areas and into safer, more spaced-out suburbs. Apartments and other multi-family units struggled as residents began to prioritize bigger, more private living arrangements.
Single-family homes offer more square footage and private outdoor space, whether renting or buying.
The accelerated real estate market, of course, has had a ripple effect on the rental sector.
A Shortage of Rental Units
There is a housing shortage in general. This has been paired with an increasing rental shortage. When investors buy properties, they have a more strict budget in mind to meet profit margins. This means that investors, like many buyers, are struggling to find properties that are appropriately priced — particularly when compared to potential rental rates.
On one hand, there's the struggle for investors to acquire rental properties. On the other hand, there is the issue of investors selling their properties for profit.
While we don't blame any investor for taking advantage of this white-hot seller's market, it has exacerbated the inventory issue. With investors choosing to sell, their residents are suddenly out of a home and on the hunt for another rental. This not only throws more demand into the market, but it takes away inventory from an already tight situation.
Increasing Rental Demand
Between rental residents suddenly on the search for another home and would-be homebuyers being priced out of the market, it's no surprise that rental demand is up! Not only are soaring home prices putting homeownership out of reach for many, but tight lending standards make it more difficult to qualify for a mortgage in the first place.
This, then, leads to many people looking to rent instead.
Rental prices have been rising in some areas, though they have dropped for apartments and especially those in large metro areas.
Still, experts suggest that the exorbitant home prices will turn us into a nation of renters. This is particularly true where single-family rental properties are concerned, as residents are still after the feeling of owning a true home — even if they rent.
New Measures of Investor Success
So what does all this mean for real estate investors?
There are a few takeaways here.
Demand is There
We all remember how the Great Recession created a glut of foreclosures. Real estate investors jumped on the opportunity to buy cheap properties and house rental residents who were suddenly afraid of homeownership (and more specifically, taking out a loan). The thought was that the rental market thrives most when the real estate market at large is in some sort of distress.
To a degree, this is true. The ability to find and buy properties with ease — both in terms of competition and profit margins — was undeniable. Real estate investors, as a result, were significant drivers of real estate market recovery in the 2010s.
What we see now is the opposite. Inventory is tight, competition is fierce, and everybody wants to own a home.
The rental market, however, is as vibrant as ever. There will be rental demand regardless of overall market conditions. Investors needn't fear that renting will fall out of fashion. It's an essential part of American real estate.
For SFR investors, the future is looking good.
Our Ideas of Success are Shifting
It's all well and good that demand for single-family rentals is rising. This means that, between a shortage of available units and an increasing demand, rental rates are going to rise, too. However, they may not rise enough to make up for the property price hikes over the past year and a half.
Investors must re-evaluate where they're getting their value. Investors who already owned property don't need to worry. It's investors who are looking to buy in the current state of the market that are going to have to pivot.
In single-family real estate investment, cash flow is far from the only source of wealth. We have to learn how to see the full scope of benefits and wealth-generation beyond cash flow alone. The margins are likely to shrink — but that doesn't mean investing is no longer worth it. Between the tax advantages, growing equity, and remaining cash flow, opportunities are still solid for real estate investors across the country.
Beat the bidding wars. Invest with REI Nation!