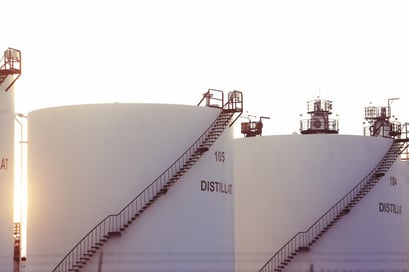 No one can deny that Houston's been hit hard by the oil crisis. Harder, in fact, than the disastrous crash of the late 80's. That crash saw oil prices drop from $35 per barrel ($101 in today's terms, adjusted for inflation) to under $10 ($22 in today's dollar).
According to NASDAQ, oil sat at around $30 a barrel as of February 2016. In June 2014, a barrel cost nearly $114—a significantly greater drop than the crisis that brought Houston to a standstill 30 years ago.
Naturally, people are worried. The energy sector has been hit hard, and we don't want to downplay the crisis, particularly for those experiencing layoffs or having to close their doors. But for our purposes, we look at how the oil industry is hitting the Houston real estate market.
While it can be really easy to listen to doomsaying, there are a few things we have to remember to keep things in perspective.
Putting Houston Real Estate and Oil Into Perspective
Everything is Relative
2014 was the peak of Houston real estate worth. It was the best year in recorded history for sales! The market was hot, hot, hot, and everyone wanted their piece of the Houston pie. There's no doubt that 2015 saw a decline, and 2016 likely will, too: but it's a decline from the best year ever.
Despite how amazing 2014 was for Houston real estate, it wasn't perfect. Here's the thing: left unchecked, that kind of momentum could have easily collapsed on itself. Prices were inflating so fast and so quickly, squeezed higher and higher by both demand and a supply that just couldn't keep up. Increasingly, investors and homebuyers alike were being pushed out of the market by high all-cash offers.
Related Article: 8 Reasons Houston Real Estate Is Hot
When oil prices started to slip last year, it gave the housing market a reprieve from its potentially dangerous momentum.
It's Still a Seller's Market
Luxury homes seems to have taken the brunt of the burn from the oil crash, with slipping prices and increased time on the market. Still, even in January, Houston was dealing with a supply of just over three months. In a healthy market, there's a supply of five or six months, means seller's are still at a big advantage in Houston. Most properties can still expect to receive multiple offers and be sold pretty quickly.
The more expensive a home is in Houston, the longer it's staying on the market. Over a certain threshold, it evolves into a buyer's market. At the $400,000 mark it becomes a more normal 6-month supply, while above $500,000 heads into a buyer's market.
The last big oil crash in Houston, remember, devastated just about every sector of life in Houston. Despite this crash being bigger, we're not seeing the same catastrophe.
Construction Has a Chance to Catch Up
With the brakes being put on Houston real estate, construction has finally had a chance to gain a foothold and start catching up with inventory: inventory that, in 2014 and in much of 2015, was not enough to satisfy demand. 2014 was Houston's best real estate year, but that doesn't mean indefinitely sustaining that momentum would've been a good thing.
The natural ebb and flow of the market is necessary to avoid a harsh pendulum swing.
Houston's Economic Diversity is Key
We've mentioned it before, but the big reason Houston isn't crashing and burning as a whole during this oil crash is simply because the economy in Houston is far more diverse than it used to be. That diversity has been key in sustaining the economic, even as oil prices impact other sectors. Houston isn't hinging on oil, and that makes all the difference in the world.
2016 will likely see the market further slow as oil doesn't show much sign of a quick recovery. While lower gas prices, overall, haven't had a profound positive effect on consumer spending, there's still good to come out of this crisis.
Namely, as we're seeing, Houston's real estate is being reigned in from what could have been dangerous acceleration. Yes, it's not as good as 2014: but 2015 only played second to the best year ever in Houston real estate.
At the end of the day, Houston is still a hot place: high in demand and full of opportunities for investors, no matter what oil prices have had to say.
Do you want to invest in Houston real estate? Not sure where to start? Leverage our market expertise and get started today: