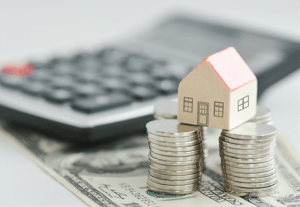 In real estate investing, it's tempting to think that more investment properties added to your portfolio will automatically mean more profits. The fact of the matter is, it's likely that you're overlooking opportunities to increase your profits in the investment properties you already have.
A two angled approach makes the most sense. Real estate investors should absolute look to maximize revenue on the properties that they have AND add to their portfolios at the same time!
Real estate investment isn't about how much money investors have to throw around and how many properties they're renting out. Smart investing comes not just in volume, but in diligent care and attention. It is true that there is safety in numbers, but there is also additional revenue by working with your portfolio and partners to create a smarter return.
Boosting Your Investment Property Profits
This list is going to seem, well, basic. But the basics are what make the best real estate investors a consistent return on their investment over time. At Memphis Invest and Premier Property Management, we have made the basics our specialty. These are three of the MAIN reasons our clients have successfully made money over the life of owning their portfolios. Returns can go up and down year to year, yet a consistent long-term portfolio is going to perform up to potential if investors can focus themselves or their team of providers on these three key areas.
Minimize Vacancies
The mostly costly time for any investment property is when it is uninhabited. Every month of vacancy costs you a significant percentage of yearly profits. The best thing you can do as a real estate investor is to minimize vacancy. When you have a tenant moving out, no matter what the circumstance, start advertising as soon as you are aware of the move. Don't wait. The only case in which you may want give some breathing room between occupants is if you're planning big renovations that a tenant cannot stay through.
Another element to minimizing vacancies is offering something unique. What does your property offer? Convenient location, up-to-date appliances? Step back and reconsider why a tenant would want to rent from you. If your property doesn't have some standout characteristic in comparison to other rentals in the area, maybe you should look to competitive pricing. While you don't need to shortchange yourself on the rental price, lowering it may help attract more potential tenants more quickly and help fill the vacancy.
The money that you lose on a lower rental rate is often a better deal than the money you'd lose on months of vacancy.
Over the years, when you have long-term tenants, prices can be strategically increased to account for area competition, demand and increasing costs. Researching nearby properties is important to know what is and isn't reasonable for your property.
Decrease Turnovers
Avoiding turnover avoids vacancy. While there are factors out of your control when a tenant decides to move on, there are plenty of things you can do to improve tenant retention.
The responsiveness of your property manager and maintenance crew is integral to tenant happiness. Your staff should excel in customer support and be polite, timely and efficient. While you may lose tenants to a career in another city or to home ownership, you don't want to lose them to another landlord in the same area.
Keep your prices reasonable and competitive as an incentive for your tenants to stay. Take good care of the property and the needs and concerns of your tenants. Building a good relationship with them will make loyal tenants that only leave when they have to — because they'll never want to.
Make Smart Renovations
Apart from tenant-related issues, smart renovations can go a long way to increasing the profitability of your investment property. Renovations that tenants value means you can increase rental prices. The more you can offer, the more they're willing to pay. Your renovations shouldn't be ultimately worth it to you, but to your tenants.
What will make their lives more pleasant? A deck or outdoor shed? Better paint on the walls? New flooring? Instead of breaking the bank on a kitchen overhaul, prioritize renovations in a way that will help you make an immediate impact on profits. Look for projects that are historically known to boost ROI.
While there is only so much real estate investors can do to maximize their profits, taking an active and attentive role in the management of one's investment properties is one of the surest ways to make sure that you're making the most of your investments.
Where do you find ways to increase your investment revenue? Share with us in the comments.