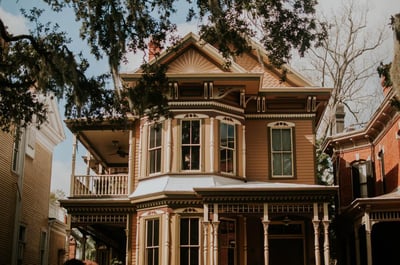 Every real estate investor starts somewhere. Deciding how you want to invest is one of the toughest decision you'll make in the beginning, and you'll likely find yourself caught between a few big choices: commercial or residential real estate and, if residential, single-family or multifamily properties?
(We're not here to debate the pros and cons between the types of investments. If you're interested in that conversation, we've covered it extensively here!)
Single-family properties make up a massive portion of the investing market: they're an easy place to start for new investors, largely because they're more affordable than buying an apartment complex or an office building.
Plenty of investors find themselves preferring to continue to invest in single-family properties throughout their careers.
So what's the big deal? How does it work? Where does a new investor even start? This is a quick overview of what new investors need to know and look for when they look to invest in single-family properties.
Where to Start with Single-Family Rental Properties
There are upwards of a hundred million single-family properties in the United States. That's a lot of houses. More are being built every day! Real estate investors have a lot of options and it's increasingly overwhelming. So what's your game plan?
Education is Key
Before you jump in and start house hunting, remember what you learned in school: knowledge is power. Education is always a key component of investing in real estate, even for seasoned investors. Read books and blogs, devour podcasts, and look for chances to expand your knowledge at every turn. You need to be familiar with laws, strategies, and basic tactics going into your first property buy.
Narrow it Down
With so many options out there, it's best to narrow down your options. Where do you want to invest? For new investors, your ideal market should have a few qualities: reliability, stability, steady economic growth, population growth, and affordability. It's not recommended that you jump into a pricey market, as it's much riskier than a more modest market. Ideally, you're going to build up a portfolio of properties that generate reliable passive income in solid markets that you can trust.
Numbers Matter
In real estate investment, numbers are your best friend. Due diligence in this area will save your neck! Whenever you go to buy a property, run your numbers. What does that mean, exactly? It means weighing the costs (real and projected) versus your projected rental income.
Costs can include:
Mortgage

Insurance

Taxes

Water

Electrical

Gas

Repairs

Property Management

Vacancies

HOA fees

Lawn care

General maintenance
And more! It's important to know what you will be responsible for paying for in your market. Weighing this against your projected income, you can see whether or not the property in question is a worthy investment.
Understand Your Strategy
Buying an investment property is not like buying a personal home. In some ways, it looks the same. You can get an agent, check listings, and go look at properties. But you're looking for different things. For one, you're not looking for perfect, move-in ready homes. You're looking for rental potential. An investor should be prepared to do some repairs and renovations while still knowing what their deal breakers are. Things like foundation issues, electrical issues, severe mold problems, and extensive property damage should raise an eyebrow. Remember, you're not a flipper, and you're not looking to completely overhaul the property.
If you're not buying turnkey, you're going to want to target homes that are below market value if you want to maintain good profit margins. At the same time, you don't want to fill your portfolio with cheap properties in bad neighborhoods just because they were cheap.
Buy low, rent high!
What is Turnkey Real Estate?
Investing in real estate for the first time can be completely overwhelming. Turnkey real estate investment is a solution that solves a ton of problems faced by investors. This model works by introducing a turnkey provider who buys and renovates properties in select markets. Then, they sell these properties to investors. Oftentimes, these properties already have tenants and are generating income, and the provider has property management services to take care of the day-to-day tasks associated with owning and operating a rental property.
For busy investors who own many properties or just want to be more 'hands off,' this approach is ideal! They don't have to waste time hunting down properties, getting wrapped up in bidding wars and negotiations, or managing their properties.
For new real estate investors, they have the advantage of leaning on the years of expertise that the provider has. It's hard to go wrong when you have an ally like that on your side, rooting for your success!
Curious? Find out more.