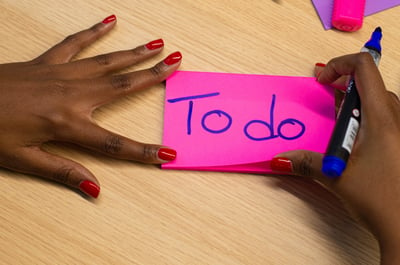 With 2021 coming to a close, it's time to look forward to 2022. After all, there's no time to twiddle our thumbs. The best real estate investors are always moving forward and getting the job done. But do you know what needs doing?
Set yourself up for success in the new year by following this real estate investment due diligence checklist!
10 Due Diligence Tasks to Complete Before 2022
#1) Create Your Year-End Income Statement
It's time to craft your income statement. Not only is this valuable (if not required) for taxes and other financial ventures, but it gives you an excellent overview of your income and expenses throughout the year. You can then make comparisons between years, identifying how your income has grown and where expenses have gotten out of hand.
With an income statement in hand, it will be easier to formulate a budget for 2022 as well as plan for portfolio revisions.
#2) Get Your Tax Documentation in Order
It's never too early to get a head start on taxes. The more assets you hold, the more complicated taxes can be. Start collecting mortgage interest reports, escrow, insurance, and property tax statements, invoices or documentation from subcontractors, and realized investment losses and gains.
If you weren't pleased with your CPA, start hunting for one with real estate investment tax experience. The best accountants out there will fill their slots quickly.
#3) Assess Property Performance
Turnkey investors should have the advantage of monthly reports from their turnkey partner. While these reports are useful and telling month-to-month, now is a good time to look over the entire year by the numbers. You'll have greater clarity as to the trajectory and performance of your investments as well as the opportunity to identify weak links.
#4) Analyze Ongoing Costs & Savings Opportunities
With your income statement in hand, you'll see the costs your real estate investment ventures have accrued throughout the year. Pay attention to utilities and maintenance costs. You may see, for example, that low maintenance costs were countered by high repair costs, indicating that your maintenance needs to be more frequent and diligent. You can also see how inflated energy and insurance costs have created a need for rental price adjustments in the coming year.
#5) Plan Your Next Move
Start mapping out your goals for the year. You no doubt have long-term goals in mind, but now you have the chance to get specific. How many properties do you want to acquire this year? What do you need to make it happen? What are your financial goals and targets? Do you want to dip into a new market or expand into new asset classes? These are just some of the questions worth answering.
#6) Review and Revise Your Budget
Look over 2021 and see how well you did with your budget. Be mindful of how inflation may impact costs in the coming year as well as where you can make cuts or better allocate your spending and saving. Ultimately, this will help you accomplish your investment goals more quickly and efficiently.
#7) Tie Up Loose Ends
Have outstanding invoices or property taxes to pay? Get it done. You don't want extra expenses hanging over your head when the new year should be a clean slate to move forward.
#8) Schedule a Reappraisal
Experts suggest a property reappraisal once every two years so that you're up to date with a realistic understanding of your current property values. With 2020 and 2021 being as wild as they were, a reappraisal would be a prudent move. It may help you gauge market growth and the climate you can expect to encounter in the coming year.
#9) Review Insurance Policies
Review your insurance coverage. Rates often change with the new year, and you need to know how they may impact your budget. Additionally, you'll want to make sure that there are no gaps in coverage. Be sure to re-assess your risks and seek out appropriate coverage to mitigate them.
#10) Send Out Thank You's
Sending gifts and thank you notes may not seem like the most important entry on our list, but it's infinitely valuable in a people-oriented business. Send a gift or handwritten card to your team members, advisers, and all of those who have kept your real estate investments running smoothly through the year. If you have excellent residents, a personal note wouldn't go amiss. Oftentimes, that personal connection is what keeps people loyal and dedicated!
Start 2022 on the right foot by investing in turnkey real estate! Your advisor is waiting…