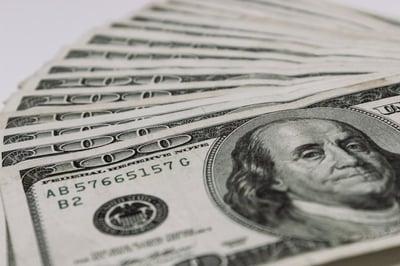 For real estate investors, nothing can really match the expert eye of a licensed CPA—but if you choose to rely on technology, we like to ensure that we're picking reliable software!
Not all programs or apps are created equal. Tax software doesn't always come with the features investors need to manage our unique financial circumstances. These are some tax software and programs that take investors into consideration so, come tax-time, you'll get the most from your deductions!
Remember: using tax prep software can be great, but they aren't for everyone. You may still want to consult a CPA or other tax prep expert instead.
Top 3 Tax Prep Prep Programs for Investors
$54.99 Federal + $36.99 State
Available on Windows, Mac, iOS, Android & More
Obviously, TurboTax belongs at the top of the list. Intuit's program has been number one for as long as we can remember for just about every taxpayer who does their taxes on their computers, and for good reason—it's one of the most reliable, thorough programs out there and remains at the top of everyone's lists because it's the undeniable top dog on the market.
It's the Premier version, however, that's specifically suited for real estate investors. Some of the features included in this version are:
Information import:

automatically important investment information from thousands of participating financial institutions.
Rental set-up:

receive a step-by-step guide in setting up new rental properties and determining their fair market value.
Refinancing deductions:

TurboTax guides you through point deductions, appraisal fees, and all the details from your refinance so that you maximize your savings.
You can also track capital gains, get personalized help through live chat with an expert, and even prep for an audit if you're worried about one.
TurboTax is simply one of the best out there, and Premier's features that cater to real estate investors make it worth the price of admission.
Unfortunately, few other programs offer the same level of tailored-to-investments approach that TurboTax Premier offers. The main advantage in other programs comes down to their cost or your personal experience level.
$29.74
That's right—H&R Block has their own at-home software. It works well, which is more than can be said for every financial institution that has put out their own software. The Deluxe version is best for investors, as it specifically keeps real estate taxes and deductions in mind.
There are also features for retirement planning, including IRAs, that investors may find beneficial.
One of the biggest advantages to the H&R software, apart from being generally reliable and well-rounded, is that it comes with a free expert. H&R Block is a titan in the financial industry and a trusted name. Access the an expert via live chat is a big advantage for any investor sifting through a complicated return.
If TurboTax isn't quite doing it for you, H&R Block Deluxe is a solid alternative, especially if you want that personal touch.
$19.99
Available for Windows, Mac OS, and Web
By far the most affordable option on this list, TaxAct is the most reliable of the cheap options on the market. In this case, "cheap" doesn't have to be a red flag. That said, TaxAct is pretty no frills. You won't find fancy features or much handholding here. While there are alerts for mistakes made and some nice features, there's a reason it can be offered for a lower price point.
Still, they have added new features including DocVault. This companion app securely organizes and saves tax documents and information, something especially valuable.
TaxAct has been coming out with new versions that are more tailored to investors and small business owners, like Plus and Deluxe. Look into their features! You might like what you see.
All of these programs, even TurboTax, will have their bugs, challenges, and drawbacks. Some will work better for federal taxes and not so well for state, some will be great for investments, some won't. You may find you prefer to bite the bullet and consult with a CPA.
But for the investor who likes to DIY-taxes with a computer, these programs are a good place to start.
What tax prep program do you rely on? Share your recommendations in the comments.