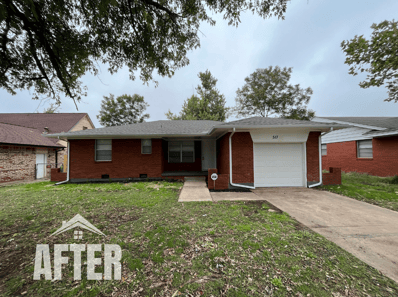 This week's Transformation Tuesday is from Oklahoma City, Oklahoma.
Driving through this neighborhood, you might have guessed this plot was a safari rather than a single-family residence. In its original state, the let-go landscaping had essentially taken over the backyard, and the front was nearly as unrecognizable. Inside, character features were buried under mismatched paint and messy surfaces. Now, any family would be happy to call this property home!
Our team of renovators and local contractors used a budget of $47,000 to transform this residence inside and out. The wild trees and bushes were tamed to reveal beautiful front and backyards with plenty of space for kids to enjoy. Inside, the woodwork of the kitchen was preserved, while new cabinets, floors, and wall paint were installed in the rest of the house. Continue scrolling to see the before-and-afters for yourself!
The owner of this investment property is a member of our WOW Group, and manages it through Premier Property Management.
Last month, we shared an updated whitepaper all about Oklahoma City: industries, demographics, and other statistics you need to know as a potential investor. Our conclusion? Don't overlook this market! Give us a call today to see what available properties we have in OKC.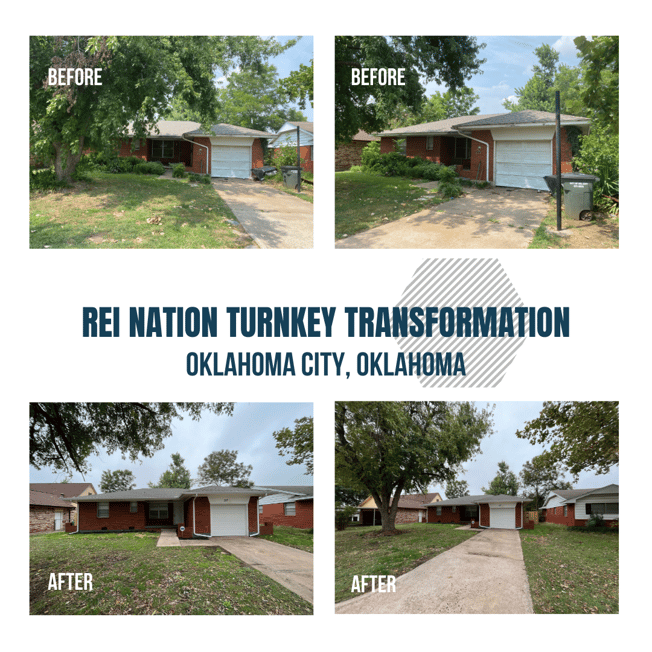 About this Transformation:
Built in 1962

978 sq. ft.

3 Bedrooms, 2 Bathrooms

Installed:

New Roof

New Doors

New Vinyl Flooring

New Light Fixtures

New Blinds throughout

New AC

New Water Heater

New

Furnace
Inside: Painted All Walls, Trims, Doors, Closets, Ceilings, and Cabinets

Outside: Updated Siding and Landscaping around the House

HVAC, Electrical and Plumbing Upgraded by a Licensed

Professional




Let REI Nation transform your financial future!