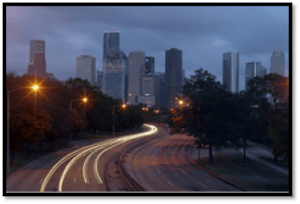 Real estate investors and professionals have been collectively buzzing about Houston for some time now. Because Space City weathered the housing bubble better than other comparable markets around the country, projections going into 2015 were very good. Millennials were flocking to this hub for job opportunities, tech and energy careers and a steadily increasing urban life — everything Houston spelled promise.
In 2014, housing inventory was at an all time low, while home sales — and their prices — rose. Demand in Houston was high, and the expectations were for a booming real estate market — if not the hottest in the nation.
Projections are all well and good, but how has Houston's real estate market fared in the first quarter of 2015?
What's Up with Houston Real Estate?
How 2015 Projections Are Panning Out So Far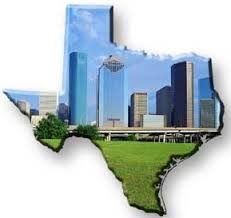 There were lots of predictions concerningHouston real estate in 2015. Many real estate professionals watched with eager anticipation — after all, it was the hottest market around. In January, Houston didn't disappoint. In fact, home prices in January were at a record high, jumping 7.3% over the previous year. Sales only experienced a 0.6% decrease in comparison to 2014. Months of inventory were also considerably lower than that of the national average.
Oil sales impacted the market and slowed it, particularly in the purchase of condominiums and townhouses — but it's not all bad. This normalization will give developers and home builders a change to cultivate new inventory in what's been a strapped market.
The Houston real estate market may have leveled off some in terms of sale volume, but it's increased in both single-family home sales and total dollars volume. Pertinent to real estate investors in particular: though single family home rentals dipped compared to January 2014, rent prices hiked up to an average of $1,665.
Oil Prices Are Making an Impact
When crude oil dipped under $50 a barrel, plenty of people began to wringing their hands in worry over what it meant for the U.S. economy — even while they filled up at gas stations at the lowest prices we've seen in years. Much of Houston's economic growth over the past few years has been tied to the energy industry, so the state of oil is big news for the city.
Because Houston's economy has been performing better than many others across the country, their market can withstand this blow without catastrophe and maintain its status as a healthy market — but there will be effects.
Experts expect commercial real estate and offices in particular to see a rise in vacancy if oil remains beneath $60 a barrel. Considering that Houston has the most office development currently at 17.8 million square feet, supply and demand may be thrown off. In the long-term, owners and developers of office space may find themselves struggling. Investors, however, shouldn't be scared off from Houston real estate — it's still outperforming that of much of the country.
How Houston Stands Up to the National Market
Many residents in Houston are experiencing a bit of sticker shock these days. Real estate prices have only continued to increase as demand climbed through 2014 and into this year. The tight inventory combined with a lack of new construction drove them up — neither of which have caught up with demand as of yet.
Yearly price growth in Houston has outpaced that of other Texas metropolitan areas, but it's not the only market experiencing growth. "Home prices in metro areas throughout the country continue to show solid price growth, up 25 percent over the past three years on average," observed Lawrence Yun, chief economist for the National Association of Realtors. "Low interest rates helped preserve affordability last quarter, but it'll take stronger income gains and more housing supply to help meet the pent-up demand for buying."
Overall, Houston may be one of the more expensive markets in Texas, but it's still affordable on a national level in comparison to other metropolitan areas. This year, particularly with the effects of oil prices, builders may be able to begin to meet supply demands, which may ease the rising cost of real estate in Houston.
The Houston real estate market in 2015 so far hasn't disappointed — there are plenty of factors to keep an eye out for in the next quarter, but Houston remains one of the most promising places for real estate professionals in the country.
Download our Free 42-page e-book on purchasing single-family real estate passively!