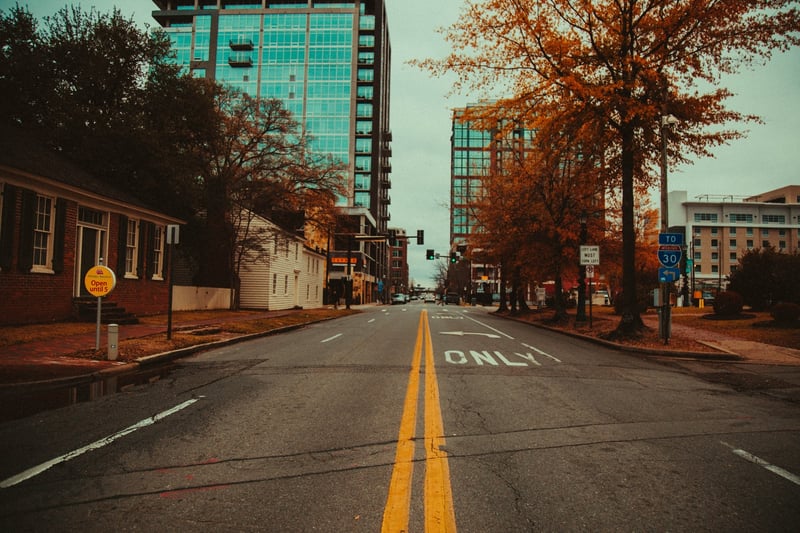 One of the most exciting things for us to watch as real estate professionals is the revitalization of a market. For investors, the revitalization of a neighborhood, downtown, or market as a whole spells one thing: opportunity. With the resurgence of industry, business, arts, and innovation comes an influx of job opportunities, an improved quality of life, a growing population, and a return to the promising hustle and bustle of a market on the move.
For Little Rock, Arkansas, revitalization has played an important role in the city's progress over the past few years. Plans to reshape and reinvent the city have been in motion since 2008, and new developments are moving into play each and every year. But what do these developments really look like?
For our investors, we think it's valuable to know the landscape of the markets they invest in. So here's what you need to know about where Little Rock has been and where they're headed.
A Vision of Revitalization in Little Rock
Envisioning the Main Street Creative Corridor
The Main Street in Little Rock is only a four-block walk away from the riverfront and it was once the thriving center of industry for the city. In the 1920's and 30's, however, that industry picked up and moved elsewhere in the city, leaving the Main Street corridor to struggle and languish until its inevitable collapse in the 1970's.
Abandoned and neglected properties were common until recently when areas along the waterfront began to see natural revitalization. Around Main Street, the River Market District and MacArthur Park District both grew up with new and improved construction as they saw an influx of restaurants, shops, nightlife activities, and bustling neighborhoods—even a farmer's market. They grew to be highly walkable, highly desirable neighborhoods in Little Rock. Regardless, Main Street itself still sat largely unchanged from its collapse.
So what was the solution?
In 2013, a plan was developed to tackle the challenges of Main Street head-on. Despite business during the day, there were few safe, desirable opportunities to live, shop, and tour Main Street during nights and weekends. The idea of the "Creative Corridor" was born—creating a creative, vibrant, arts and culture-driven mixed-use area at the very heart of Little Rock.
The project involved improving walkability, creating affordable housing for artists, and more.
But was the "Creative Corridor" a success?
Related Article: Little Rock, Arkansas - Exploring Investment Opportunities and Economic Growth
Today's Downtown Little Rock
A look at today's downtown Little Rock—Main Street included—says that revitalization is happening everywhere. The Arkansas Times published an article that gave extensive coverage to all of the new businesses and opportunities coming to downtown Little Rock this year alone.
Replacing clubs with craft beer taprooms, loft apartments, and artisan restaurants, downtown Little Rock is making sure that the next generation will love living in the city. There's also exciting job opportunities on Main Street, and not just for the art scene. One of the most notable additions to Main Street is the $24 million Little Rock Technology Park, which has a 94% occupancy of startup firms.
It's clear that the citizens of Little Rock have a vested interest in seeing their city improve. They're proud of where they live and they're interested in seeing new opportunities, a better standard of living, and a brighter future.
The new opportunities coming to the city are a testament to the hard work not only of the city's leadership but to the dedication of everyday citizens willing to lead grassroots efforts and start and support small businesses.
What Does the Revitalization in Little Rock Mean for Real Estate Investors?
The revitalization of a real estate market can only be a good thing for real estate investors.
More businesses and more opportunities mean a better standard of living and more opportunities, a bigger population, and, ultimately, a higher rental demand. A healthy economy is a healthy real estate investment business.
Revitalization in Little Rock isn't contained to downtown and it isn't new—Little Rock has been growing, improving, and rising for over a decade. Its slow and steady growth points to a strong and sustainable future.
It is always valuable, however, for real estate investors to know what's really happening in the markets they invest in. Where have they been? Where are they headed? And more importantly, what are you going to do about it?
Learn more about the Little Rock real estate market and how you can invest today!