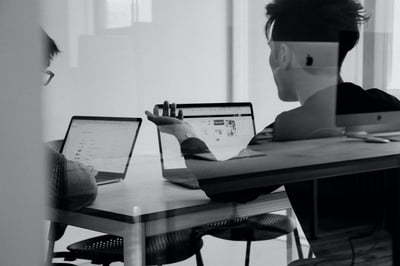 Breaking into the world of real estate investment can be daunting at any age. After all, many of us are fearful of making the kind of mistakes that result in losses — while knowing that our inexperience leaves us more prone to them.
You might feel as though you need to wait before you invest in real estate. You want more wisdom under your belt and more resources to tap into. After all, what's the rush?
Investing young comes with significant advantages, particularly for those employing a buy-and-hold model.
Why Invest in Real Estate Young
In real estate investment, time is your greatest asset. After all, you're looking to build wealth. That takes time. The more time you have, the more room you have to reach your goals and maximize your wealth potential. There are many reasons people wait to invest. Maybe they don't feel ready. Maybe they don't have access to capital.
Regardless of the reason, time is the advantage that trumps them all. You have the opportunity to experiment and discover, to find out what strategies work best for you, and to build real equity in your properties. Whether you are in your 20s, your 30s, or older, there's never a wrong time to invest in real estate — but the sooner, the better.
3 Challenges Facing Young Investors
Credit Scores & Outstanding Debts
When you're young, you're more likely to have outstanding debts from student loans, personal mortgages, and credit cards. This, along with your credit score itself, can pose as a barrier to entry. After all, lending standards are tough these days and an excellent credit score is necessary to invest effectively with traditional financing.
Outstanding debts can drain your ability to save for down payments and eat into your income. If you haven't prioritized eliminating debt and bolstering your credit score before, now is the time!
Fewer Resources
New investors, regardless of age, lack the resources that established investors have. This is a challenge, but it's not unique. Building up not just capital, but the right relationships, the know-how...it takes time! Don't take your lack of resources as a reason to put your investment goals on the backburner. The truth is, we build many of our resources through first-hand experience.
Your Inexperience
Speaking of experience…
Young investors are new to this. That can be daunting. After all, inexperience can easily lead to some of the big pitfalls that plague new investors — going in without a plan, analysis paralysis, purchasing without a safety net, under-insuring the property, and neglecting due diligence. While much of your experience in real estate investment will be learned "on the clock," you can effectively build your education now. There are plenty of free resources out there for you — podcasts, blogs, and valuable analytics.
Dive in headfirst. Nothing is stopping you from getting a head start!
Overcoming Obstacles as a Young Investor
No investor wants to shoot themselves in the foot when they're just getting started. Fears of depleting your capital, making mistakes, and failures are not uncommon. This is especially true — and especially possible — when you're trying to invest on your own.
Leverage the experience and know-how of those who have come before.
Turnkey Real Estate Investment with REI Nation
Turnkey real estate investment means that all of the day-to-day operations of investing are taken care of by your management team. Not only that, but the properties that you can acquire through REI Nation are in highly-vetted investment markets poised for buy-and-hold success and long-term wealth building. Each property is purchased, renovated, and rented out with the highest standards of quality and experience in mind.
Our attention to detail is unmatched. For the real estate investor, this relieves the burden and allows you to invest with peace-of-mind. It's true, turnkey real estate is more expensive. However, what you gain — mitigated risk, world-class management, portfolio advisement, maximized equity, quality residents, and more — makes the venture more than worth it.
Our turnkey real estate investors don't allow their inexperience to hold them back. They're able to learn on their feet while avoiding the common pitfalls that plague solo investors by leveraging our near 20 years of investing experience.
If you're thinking about investing in real estate, it never hurts to investigate. Our advisors are waiting to help you build a world-class portfolio. Start by saving more, paying down your debts, and setting a foundation for your real estate education. Map your goals and take the first steps towards investing in real estate.
Even if you aren't ready yet, we can help put you on the right path for success as a buy-and-hold turnkey real estate investor!
Schedule your call today.