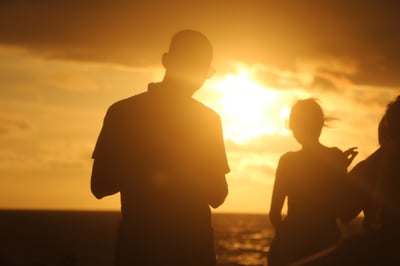 While real estate looks to be in for a calmer year than the flurry of 2020, many markets are still riding the high-demand momentum of the last year. We've seen the market shift in major ways — accelerating trends that were present but are now undeniable.
As real estate investors, choosing the right kind of market is key to long-term success. While one property compared to another may not make a big difference, where you invest does! As a buy-and-hold investor, you have to target the markets with the qualities that demonstrate present and future growth.
Here's what the experts are saying…
The Best Markets for Investment 2021
According to studies, some of the top markets to watch in 2021 are the likes of Austin and Dallas, TX, Nashville, Phoenix, and Tampa. When we look at the forecasts, we see demand flourishing in the Sunbelt. This is the region of the southern United States, stretching from east to west coast. Naturally, the vast majority of our investment markets at REI Nation fall into this area: Dallas, San Antonio, Houston, Memphis, Birmingham, Tuscaloosa, and Huntsville are "officially" in the sunbelt while our other markets are certainly southern. Some are calling it the "Sunbelt Surge."
The Sunbelt has seen a growing population since the 1960s, but that momentum has only increased in recent years.
At the same time, experts are pointing to underperformance for the nation's most renowned primary markets — New York City, San Francisco, and Los Angeles.
The best markets for real estate investors overlap with the best markets for any other homebuyer. In 2020, we saw the massive, accelerated shift that favors a warmer, sunnier climate, lower home prices, more square footage, a sense of stability, and decreased population densities.
While others will tell you specific markets to look for, we'd rather give you criteria on which to base your decision-making.
4 Key Criteria for Determining a Solid Investment Market
A Pattern of Demand
Real estate markets that display consistency in their demand are ideal for investors. When a market grows steadily, even if that growth is relatively slow, investors position themselves to benefit in the long-term. Demand shows itself by several different metrics. We can look to population growth in the market over the years, as well as the months' supply of inventory. Consistent demand in the real estate market means rising prices.
While affordability has been an increasing challenge nationwide, it has been less of an issue in the southern United States — particularly in the central and eastern parts of the Sunbelt. However, prices are on the rise. Demand is high. Anyone looking to jump into these markets will find the landscape competitive.
For real estate investors, this demand has not been limited to homebuyers alone. Those seeking to rent are also growing, particularly in the face of more flexible priorities, steep lending standards, and increased competition.
Job and Industry Growth
Naturally, real estate investors should also look to overall market health rather than real estate alone. Job creation and industry growth are tell-tale signs of market health. The more diverse the job market, the stronger the economy will be when confronted with a downturn. We've seen — and highlighted — this with the Houston market.
While oil and gas play an enormous role in their local economy, the twists and turns of the industry over the years have not caused a market crash. Instead, Houston has been consistently strong, even in the face of significant economic fears and natural disasters.
When the state and local legislators are business-friendly — particularly where taxes and other incentives are concerned — investors can bet a strong economy is growing, if not already in place. We've seen this for Texas, as major players like Tesla have moved their operations to the Lone Star state.
Affordability and Price-to-Income Ratios
We've already talked a little bit about affordability. For real estate investors, the affordability of a market can be advantageous if you live in a market where prices don't produce a favorable price-to-income ratio. You can calculate this by a comparison between median home prices and median rental prices.
The absorption rate also matters. This is the length of time it takes for a property to be purchased or rented out after being put on the market. This, along with vacancy rates, paints a clearer picture of the rental market as well as the real estate market at-large.
Construction Activity
In the years since the Great Recession, new construction has struggled to keep up with demand. This is partly due to the challenges in the construction sector, but also due to the sheer demand for housing. A solid indicator of market growth is active construction and new permits to meet that demand.
New construction means more inventory on the market to meet existing demand — while also keeping prices in check by creating new inventory.
The question of hot markets to invest in can seem overwhelming. Your market matters but it is far less about the market's physical location and more about its qualities and characteristics that lend itself to a high-demand, investor-friendly environment. Instead of getting caught up in specific cities and regions, focus on the enduring qualities that create a stable, growing investment market.
Not sure where to invest? REI Nation markets are expertly analyzed to pinpoint key turnkey opportunities for our passive investors — setting the stage for long-term investing success.
Call an advisor and start investing today!