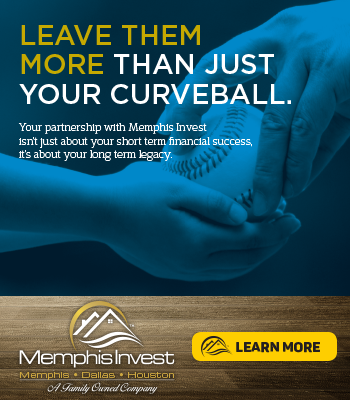 Learn more about investing in Turnkey real estate with Memphis Invest.
---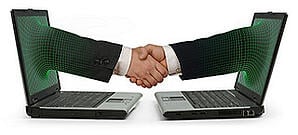 How are people finding your real estate investment business? This is an important question to ask yourself not only in the beginning of your journey as a real estate investor, but throughout the entire process. Periodically, you need to look at and re-evaluate your real estate marketing strategies.
At Memphis Invest, we are constantly evaluating our strategy and reviewing how vistors are finding our website. From there, we want to look at which visitors actually follow-through with one-to-one phone strategy sessions with a portfolio adviser and which ones become clients. Not all marketing strategies create equal opportunities and some work better than others.
Many real estate investors still fall back on traditional methods: cold calls, newspaper ads and the like. Print advertising and other offline ways of marketing yourself and your invest properties still work — there's no question about that.
The question is whether or not this is the most efficient and effective way to market your business. Take the two-pronged approach — tackle both online and offline marketing!
3 Tips for Effective Online Marketing and Social Media
When starting out in online marketing, there are a few things that must frame how your plan of attack.
Present yourself as a professional.
You want anyone who finds your business on the world wide web to take you seriously. Steer clear of things that will cheapen your business and your image, like free web page builders, unclear information and bad photographs. If you're building a social media presence, ensure that your profile picture is professional and that the information you provide in your profile is accurate, detailed and free of spelling and grammar mistakes. Have a professional e-mail address and provide clear ways for leads to get in contact with you.
That professional e-mail address is huge! I cannot tell you the number of times we receive solicitations after responding to marketing and the response is from a generic email address. They always go straight into the trash bin. Anyone interested in real estate investing is going to want to see a professional image right from the start.
The same can be said for any online listings you post for your investment properties — be detailed and don't neglect the power of good photos and a well-written description.
Get to know your audience.
Even if you aren't practicing the art of social media (though you should), knowing your audience is an integral part to generating leads for your real estate investment business. Who are you trying to appeal to? It can be very easy to get wrapped up in your own world and appeal to other real estate investors...and not tenants or other services you may be trying to attract. While you always should be seeking and maintaining professional relationships, if you aren't careful, your online presence will become a bubble. Targeting the right audience with your content is especially important for social media such as Facebook and Twitter. Avoid too much industry jargon, for example.
Ask yourself: what is my audience looking for?
Be relevant.
On top of knowing your audience, you must work towards appealing to them without going too far outside of your wheelhouse. Your audience might really appreciate that video of adorable kittens, but it doesn't have a place on your professional social media accounts. Resist the temptation to get off topic. Once and awhile it's fine to push the boundaries of what's relevant to your business if you find it important. Getting too off-topic, however, runs the danger of alienating your audience. With social media and online marketing, relevancy and frequency are integral to success.
Are you utilizing online marketing techniques to help your real estate investment business? Let us know in the comments.
Want to learn more about Memphis Invest?