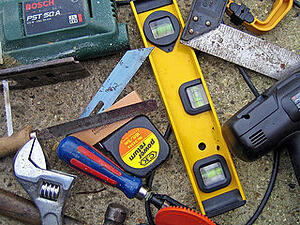 No one likes to do it and no one likes to pay for it. As real estate investors, staying on top of property maintenance is a key way to keep your tenants content and build a reputation as an investor who cares for their business. Even when you have property management handling the nitty-gritty details and hands-on aspects of property maintenance, that doesn't mean investors can ignore maintenance and simply rely on that management company.
Smart real estate investors stay in front of property maintenance by accepting it as a capital expenditure (capex) that is going to always be there. Maintenance is what prevents major issues and when issues arise, whether you landlord yourself or use a management company, time and action are vitally important. The longer we wait as real estate investors to address maintenance issues, the bigger the problems become and the bigger bite they take out of our check books.
The last thing you want to end up doing is playing catch up with maintenance for your investment property. It's stressful, costly and will likely at some point make you question why you're investing in the first place. Follow the advice we list on here and if you use Premier Property Management to manage your property, make sure you remember that saving you money and helping your portfolio remain profitable are very important to us. Maintenance is the last thing we want investors to be saddled with so when it is time to fix, repair or address issues big or small...there is a reason!
Because we don't want you playing catch-up as an investor, we're sharing a few top tips for staying ahead of the property maintenance game.
3 Keys to Efficient & Effective Property Maintenance
1. Establish Clear Channels of Communication
As in much of life, communication is key to excellent property maintenance. What procedures are in place to create convenient and clear communication between tenants, property managers and owners? Is your property manager approachable and willing to listen if a tenant runs into a problem? Your tenants should be comfortable bringing up any issues before they get out of control. You don't want your property manager bombarded by every little thing, but it's better to know of a problem before it gets elevated to an emergency.
How about your communication with your property management company? Are you responsive when they alert you to an issue? At Premier Property Management group, we track the number of days it takes to receive permission from an owner to do minor and non-quality of life issues work. We find the biggest delay in actually addressing a tenants concern with these issues is confirmation from the owner that the work can be performed.
Make sure that you are responsive as an owner to your tenants or your management company if you want to keep satisfied tenants and a property maintained properly.

2. Do Preventative Work, Not Damage Control
The number one way to keep yourself from playing catch up is to make sure prevention is at the front line of your defense. Pay mind to basic seasonal maintenance and upkeep such as reminders to all tenants to clean outside air condensers and to change interior filters.
Make sure that you approve maintenance when it is requested. In most cases, maintaining minor repair work is the best way to prevent major work later. When you take care of routine issues and pay attention to the condition of your investment property, it will be far, far less tempting to look for quick fixes to big problems.
3. Set Aside Enough Funds
Even if property managers want to do their job well, they can't if the owner (you!) isn't setting aside enough capital to cover property maintenance. This is not the place to cut corners. Not only should you have an emergency fund prepared to handle major issues, but a regular budget for routine maintenance. Nothing is more frustrating than being unable to address a problem because of money.
Property maintenance should be a priority, not an afterthought!
What are your strategies for managing property maintenance? Share with us in the comments.